Most of the time when you hear about spa treatments, they are geared toward women. However, they aren't actually gender specific and can have wonderful wellness benefits for men as well. In fact, the benefits of spa treatments go all the way back to the year 1326 when the Belgians discovered that it was both mentally and physically beneficial to spend time in a calming atmosphere, taking care of oneself.
Fast forward to today and there are a variety of spa and medical spa treatments that buck the traditional gender norms and invite males to tend to their health with a holistic approach that is both gender-neutral and satisfying for men. Here's what you need to know.
Why Men Should Go to the Spa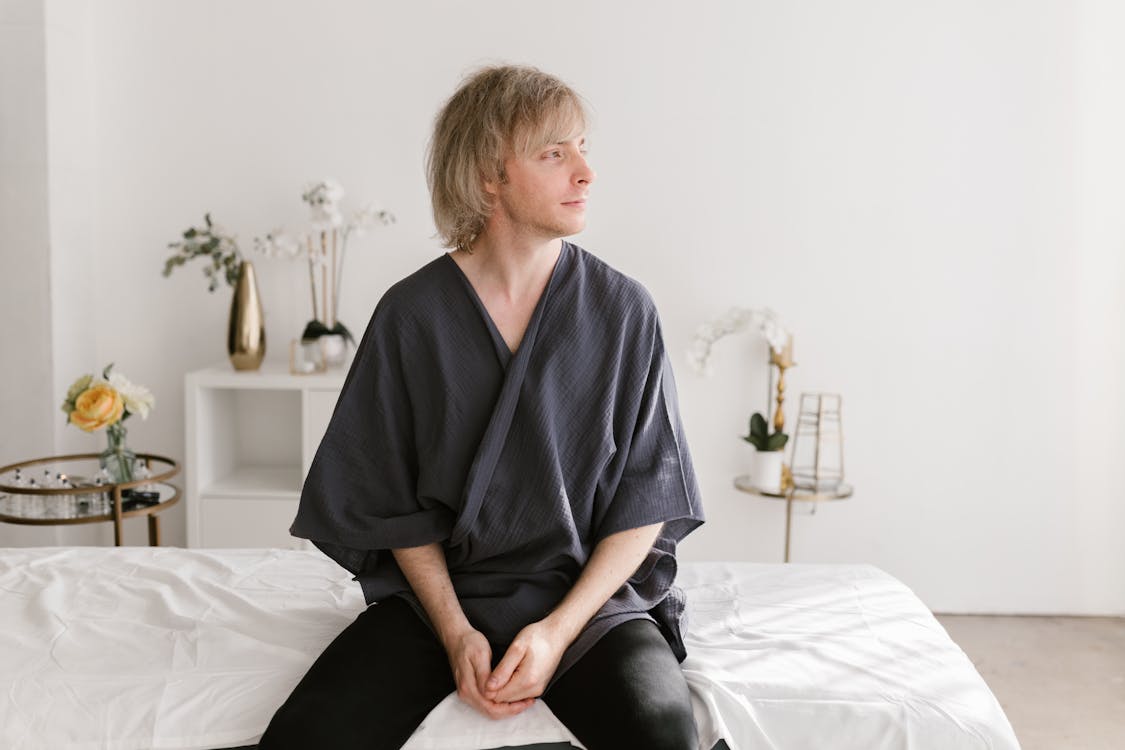 Going to the spa is a so-called "girl's day" activity, but spa visits are becoming more of a male-centric idea as men (and researchers) see the benefits for both genders. Many day spas now offer treatments geared toward males. However, a medical spa is also a great idea.
You will likely feel more comfortable at a med spa because the emphasis is on medical cosmetic treatments that help you look and feel great, rather than just being about your outward appearance, as is the case with most day spas that cater to women. Book an appointment and get ready to reap the benefits that time spent at a med spa offers. 
Relaxation is one of the most popular reasons to visit a med spa. According to the Mayo Clinic, taking time to recharge, both mentally and physically, has many benefits for men. In terms of physical health, taking a break produces many positive bodily changes. 
Lowers blood pressure

Improves digestion

Improves sleep 

Controls blood sugar levels

Reduces muscle tension

Boosts confidence

Lowers frustration levels

Controls chronic pain
There is also a wide range of mental health benefits that men can expect when they take the time to focus on their health by taking a break to rest and recharge. 
Increases positive thoughts

Reduces stress levels

Improves time management capabilities

Boost motivation to make other healthy choices

Improves focus

Increases problem-solving skills
Another benefit of a med spa is access to grooming services that help you look and feel your best. When you look good, you feel good because you experience a confidence boost and you also have some control over how you look, which is motivating in terms of making other healthy lifestyle choices.
Instead of taking grooming into your own hands, consider the plethora of options that can do the work for you. That includes hair removal techniques like chest waxing and neck waxing, as well as the removal of ingrown hairs. It also includes deep pore cleansing,  sugar scrub for soft skin, and many others.
For men who suffer from chronic pain, a med spa can be incredibly helpful. In fact, research proves that deep-tissue massage can be beneficial for men who suffer from certain health conditions, including asthma and arthritis. Men tend to hold tension in specific parts of their body, which also makes a shoulder massage a great option. Additionally, men who live an active lifestyle can benefit from a massage that targets the entire body, as it can help treat sore muscles and restore effective function to muscles and joints. 
As you can see, a med spa day has mega perks that don't just apply to women. There are many med spa treatments that offer these benefits. The goal is to choose one that you are comfortable with and that will produce the relaxation and end result that you are seeking. From facial treatments to body treatments to sports massages, giving yourself the gift of relaxation is something you'll never regret.
With these benefits in mind, here are some of the best medical spa treatments for men.
Male-Focused Facials 
Because a spa treatment can improve your confidence and self-esteem, it makes sense that targeting your face is the perfect treatment to try. After all, it's what everyone sees when you go out into the world. There are many options when it comes to getting a facial, but the goal is to create healthy, radiant skin.
Our bio-infusion facial works to remove dead skin cells using an exfoliation treatment. At the same time, your skin will be infused with serums that are custom blended for your skin type and your skincare goals. LED red light is also used to create a glowing complexion and nourish your skin so that you can always put your best face forward. 
Women aren't the only ones who want to look younger. Men also want to turn back the hands of time and our rejuvenating anti-aging facial can help. This treatment exfoliates away the top layers of your skin revealing brighter, fresher-looking new skin and utilizes serums to stimulate collagen production to maintain the improved complexion. 
Males often suffer from acne beyond the teen years, but you don't have to suffer any longer. Our clarifying acne facial uses clinical-grade benzoyl peroxide to remove harmful bacteria from your skin. Extractions are also available with this treatment. Men tend to have larger pores on their face than women, so this can be helpful for getting rid of impurities, while also promoting healthy skin to reduce the occurrence of acne in the future. 
Our platinum glow facial uses diamond-tip vacuum exfoliation to get rid of dull skin and promote healthy skin turnover. Not only will you look younger, but your skin will appear cleaner, fresher and more radiant, which will boost your confidence and help motivate you to make other healthy lifestyle choices. 
Research finds that a facial has many benefits for men. That includes controlling oil production, treating razor burn, easing tension, hydrating the skin, and repairing damage that is caused by the sun and other environmental factors. If you work outdoors, this can be especially helpful in keeping your skin healthy and preventing the signs of aging. 
Emsculpt Neo
Do you strive for the six-pack abs you see on celebrities? Does your busy and overstressed lifestyle keep you from having time to go to the gym? Emsculpt Neo may be just what you're looking for. The treatment is a popular service and can help burn fat and build muscle, without having to pick up a set of dumbbells or put on your shoes and go for a run. 
The treatment uses electromagnetic and radiofrequency energy to blast fat cells while toning and sculpting muscles throughout the body. Research shows that four sessions can increase muscle definition by 25 percent and reduce fat storage by up to 30 percent. While this can be alluring to women, it's also helpful for men who don't have the time or energy to work out on a regular basis. 
Emsculpt Neo targets many of the muscle groups that men want to define. That includes the abdominal muscles, the biceps and triceps, and the quads and calves. If you want to work on your athletic build, but you don't have time for the physical activity that aids in getting it, this might be the treatment you've been looking for. 
Fillers for the Jawline 
Getting a perfectly chiseled jawline is a great reason to book yourself an appointment at the spa. Not only can you create that rugged male look, but it's also an easy way to love what you see when you look in the mirror. Traditionally, women seek out fillers to enhance their lips or cheeks and to erase fine lines and wrinkles but they are also an ideal way for men to create a strong jawline.
This mildly invasive treatment requires very little downtime, meaning you can return to work and your athletic pursuits right away. And the best part is that it's not all that noticeable, so you won't have to tell the world that you've been to a medical spa if you want to keep it yourself. Fillers are a temporary treatment that last about 6 months to two years, so you can expect to repeat the procedure to maintain your new rugged jawline. 
In addition to fillers, we also offer a few other ways to enhance your jawline. RF Microneedling tightens sagging skin in the jaw, which can occur as men get older. It uses radiofrequency energy to stimulate collagen production and the results last for up to 2-3 years.
Thermitight is the best non-surgical choice for tightening loose skin around the jaw and helping men look years younger. Heat energy is used for this treatment and full results last for several years and can be seen in as little as a few weeks after treatment. 
We also have the option of a specialized filler called Sculptra, which men like because it tends to last longer than traditional fillers. It also boosts collagen production for longer-lasting results. 
Finally, Kybella can be used to get rid of extra fat around the jawline, which again, is something that many men tend to experience as they get older. It contains deoxycholic acid, which helps break down fat cells so they can be reabsorbed by the body. Provided you maintain your weight, Kybella is a permanent treatment that can help you get the chiseled jawline you want.
Botox
Botox isn't just for women. Men can benefit from the injections as well. Many men seek out Botox, not to remove wrinkles, but to help control sweating. Excess sweat can be embarrassing and uncomfortable, whether you're giving a presentation at work or are on a date with someone you really like. 
If you suffer from Primary Axillary Hyperhidrosis or PAH, it means you have overactive sweat glands, which can leave your clothes soggy and can increase body odor that makes you self-conscious.
For most men, this means that traditional deodorant and antiperspirant products are ineffective. Botox works by blocking the chemical signals that tell your sweat glands to produce moisture. When those signals are cut off, you stop producing sweat in the area treated with Botox. 
This is not a permanent treatment and will need to be repeated every few months to maintain the results. If you spend a lot of time trying to control sweat, undergoing Botox at the spa may be just the answer you're trying to find. 
Hair Restoration 
Hair loss is something that many men deal with, typically as they get older. Making an appointment at a medical spa is one way to battle the problem and bring your lush, youthful hair back. In fact, this may be one of the top spa services for men. Our hair restoration treatments are non-surgical so you can get back to your normal daily activities right away. 
Our PepFactor treatment is designed to create thicker hair, using a combination of specialized ingredients. That includes copper peptides and a range of antioxidants. The procedure involves microneedling, which creates tiny holes that are infused with the PepFactor hair regrowth serum. The combination promotes healthy hair growth, resulting in lush, thick hair. Most men see improvement in a couple of months, with results continuing thereafter. 
PepFactor can be used alongside other hair regrowth therapies to produce better results. If you suffer from hair loss, visiting the spa can help restore your confidence and boost your self-esteem, effects that carry over into other areas of your life. 
The Takeaway
Gone are the days when a trip to the spa was only for women. With the collection of specialized treatments geared toward men, combined with the sloughing off of gender stereotypes, males are getting to reap the benefits of self-care and finding that holistic treatments are the ideal way to focus on physical and mental health. So, whether you want to book a facial appointment, want to tone up your muscles or fancy a body waxing treatment, it's time to see more men going to the medical spa. 
This is your sign to book your appointment at Z Center for Cosmetic Health today.