Microneedling has become one of the most popularly requested standard cosmetic skin treatments. Its possible benefits are recommended by dermatologists, estheticians, and beauty influencers.
Microneedling is a brilliant, innovative skin rejuvenation treatment. A special micro needling device covered with tiny, shallow needles is used on targeted skin areas to cause micro-injuries. This stimulates a repair response in the body and also stimulates elastin and collagen production. It is sometimes known as collagen induction therapy. Radiofrequency is often times added to conventional microneedling in order to further increase the production of collagen.
Microneedling can be used for:
Blemishes and uneven skin tone
Acne and

acne scars

Hyperpigmentation

(dark patches)

Enlarged pores

Scars

Stretch marks

Rosacea
Signs of aging
Fine lines

and wrinkles

Loss of skin elasticity

Uneven

skin texture
It can also be used for alopecia (hair loss) and it also makes skin more receptive to topical products as they will penetrate deeper into the dermis.
Although most procedures are carried out on the face, microneedling can also be used on the stomach, thighs, and scalp.
For best results, a series of treatments are usually recommended. These can be performed at 4-6 week intervals. Results can continue to improve for up to 6-12 months post treatment. Following a microneedling procedure the treated skin will start to feel softer, smoother, and overall more youthful looking. It also makes skin more receptive to topical products as they will penetrate deeper into the dermis so moisturizers, serums, and creams are more effective.
The treatment is minimally invasive and although there are home microneedling devices, it is best undertaken by an experienced aesthetic physician or nurse. In a clinical setting, there is less risk of the equipment not being correctly sterilized and less chance of hurting the skin.
Microneedling can have a positive impact on a person's confidence and well-being, and therefore life, but to get the very best out of the procedure, you need to make sure that you follow the proper pretreatment and aftercare instructions that are essential for a good recovery.
Here is how to prepare your skin for microneedling treatment, and then what you should do post-treatment to best encourage and aid the healing process.
Microneedling Pre-Treatment Instructions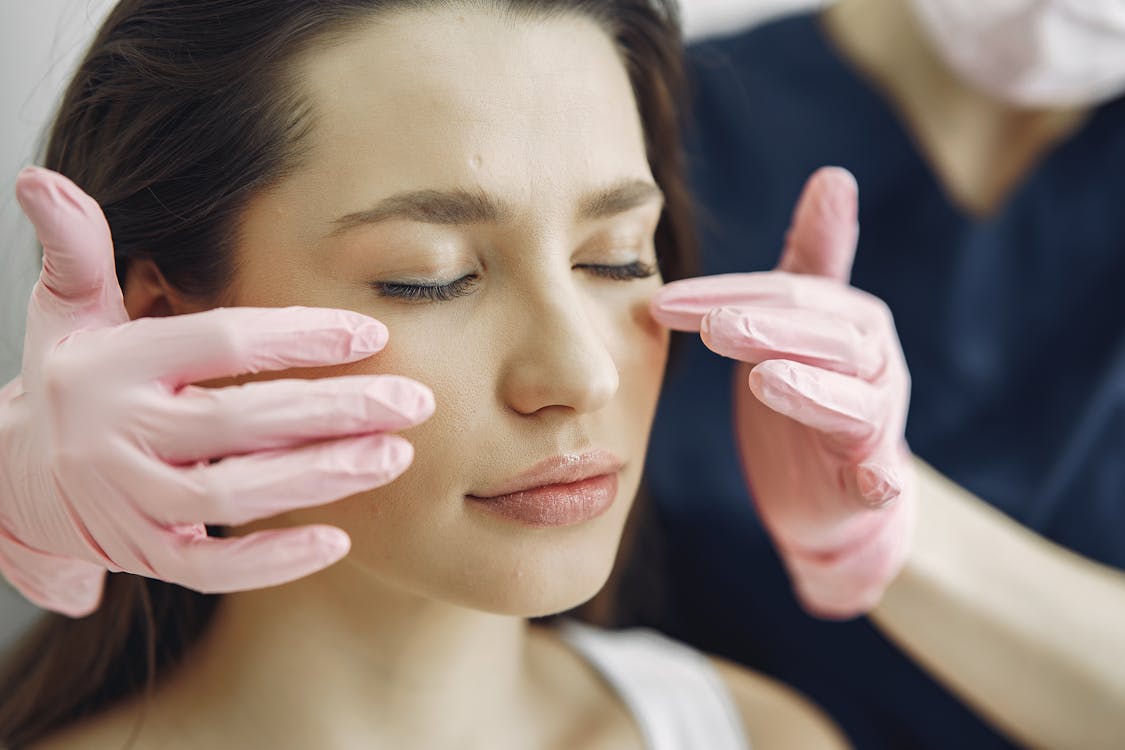 These tips apply to the months, weeks, and days leading up to your microneedling session.
If you use Accutane or any other acne medication that contains isotretinoin, you should avoid doing so in the six months before you undergo your first microneedling appointment.

In the 5 to 7 days before your treatment, do not use and apply any topical agents that could increase the sensitivity of your skin. Any product containing retinoids,

retinol

,

vitamin C

,

hyaluronic acid

,

glycolic acid

,

peptides,

or

hydroxy acids

should be avoided as should

exfoliants

and

topical antibiotics

.

Avoid taking any

anti-inflammatory medications

or

supplements

like Motrin, Advil, or

ibuprofen

for a minimum of three days before you are due to have your treatment. These types of medications can interfere with the natural inflammatory process that is essential for

skin rejuvenation

to happen.

Do not undergo any IPL or laser procedures within 4 weeks of your treatment.

Avoid

sun exposure

and especially

sunburn

for at least 14 days before your microneedling.

In the week beforehand, do not wax or use depilatory

creams

, or undergo any electrolysis treatments on the areas to be microneedled.

To avoid

skin irritation

, do not shave on the day of the procedure. If there is denser hair in the

treatment area

, then shave a couple of days before to allow for any sensitivity to disappear before you arrive at your clinic.

Avoid using any rough

scrubs

and other

skin care products

that could irritate a couple of days before and on the day of treatment.

If you are prone to cold sores, take an antiviral agent a couple of days before your treatment date.

Avoid taking any blood thinning agents for 7 days before your treatment, as bruising is one of the most common

side effects

of conventional microneedling. With radiofrequency microneedling, the risk of bruising is far less.
Day Of Treatment Instructions
Here are some of the best tips to follow on the actual day of your microneedling session, along with what you can expect at your appointment.
Your skin will be cleaned to assure that it is free of things like

lotion

, makeup, oil, powder,

moisturizer,

and

sunscreen

. You can wash your face before you arrive if you choose to. Use a

gentle cleanser

and

lukewarm water

.

You will have a discussion with your

skin care

specialist about your medical history including any relevant changes that might have recently occurred and what, if any, medications you are currently taking.

You will be asked by your specialist whether you have any cosmetics tattoos in the chosen

treatment areas

.

Microneedling is an in-office procedure that usually takes about 60 minutes to complete.

About 30 minutes before the treatment, a topical numbing agent like lidocaine will be applied to the areas that are going to be treated.

The treatment itself will take between 30-90 minutes depending on the area that is being treated.

Immediately after the completion of the procedure, our ExCell stem cell, exosome, and growth factor serum will be applied to the skin to help boost results and speed healing.
Post Treatment Instructions
Here are some of the best tips to follow in the days and weeks following your microneedling procedure. Some of the key microneedling aftercare instructions include:
Just as in the lead-up to the treatment, you should avoid taking any

anti-inflammatory medications

for at least a few days after the microneedling.

Don't worry about any

flaking

areas of your skin. This is a completely normal part of the long process. All you need to do is

hydrate

during your

skincare routine

.

Do not expose skin to temperature extremes. This means ice and

saunas

.

It is also best to stay away from places that have a lot of germs such as swimming pools, rivers, lakes, and the ocean.

Acne breakouts can be common following the treatment as the impurities from the deeper layers of the skin make their way to the surface.

Avoid sun tanning and any prolonged exposure to

direct sunlight

for at least 14 days after your treatment. After the first 24 hours, make sure to use a sunblock that is at least 35

SPF

or higher, and wear a hat when outside.

Sun damage

to your

skin cells

will reduce the

benefits of microneedling

, and can lead to post-inflammatory hyperpigmentation (darkening of the skin). Remember

sun protection

is your most vital ally in skin health.

Avoid any potentially harsh facial treatments such as

chemical peels

, which could cause

side effects for at least 4 weeks post treatment

.

Just to be on the safe side, it is also recommended that you stay away from

tanning beds

in the immediate aftermath of your

collagen induction therapy

too.

After the first few days, you are free to use an over-the-counter painkiller if you are still experiencing any soreness in the

treated area, though this is rare

.
What You Should Know about Healing And Risks
Knowing these things will help you to decide if it's the right treatment for you and also the expectations for the outcome.
Results are not immediate. It's not a quick fix because it relies on a healing process and this takes time. Most people usually need a few treatments.

Healing can take weeks to heal depending on the depth and intensity of your treatment.

It is common to have some skin redness and swelling after the treatment. The skin may also feel itchy as it heals.

The skin may

flake

a little or feel tight afterward.

It is considered a safe procedure and there is minimal risk of infection as long as the equipment used is sterilized and thoroughly clean.

As a cosmetic treatment, microneedling is not covered by insurance. The cost will depend on how many treatments you need.
These tips will help before, during and after microneedling but the best advice is to have a consultation with a professional and ask lots of questions!
Check out our video on Microneedling!
Z Cosmetic Health is here to help answer all of your questions regarding Microneedling. Schedule a consultation to talk to our experts or make an appointment for a treatment today!