How to get Rid Of
Double Chin
Submental fullness, also known as a "double chin," is something no one wants to experience. A double chin can be the result of weight gain, but it can also be caused by aging or even simply unlucky genetics. If you're suffering from this stubborn double chin fat, know that you can get relief. No matter the reason for a double chin, there are a number of simple, non-surgical treatments that can help you get rid of it, including some excellent permanent options.
To schedule your free consultation, fill out the form below.
All fields are required unless otherwise noted.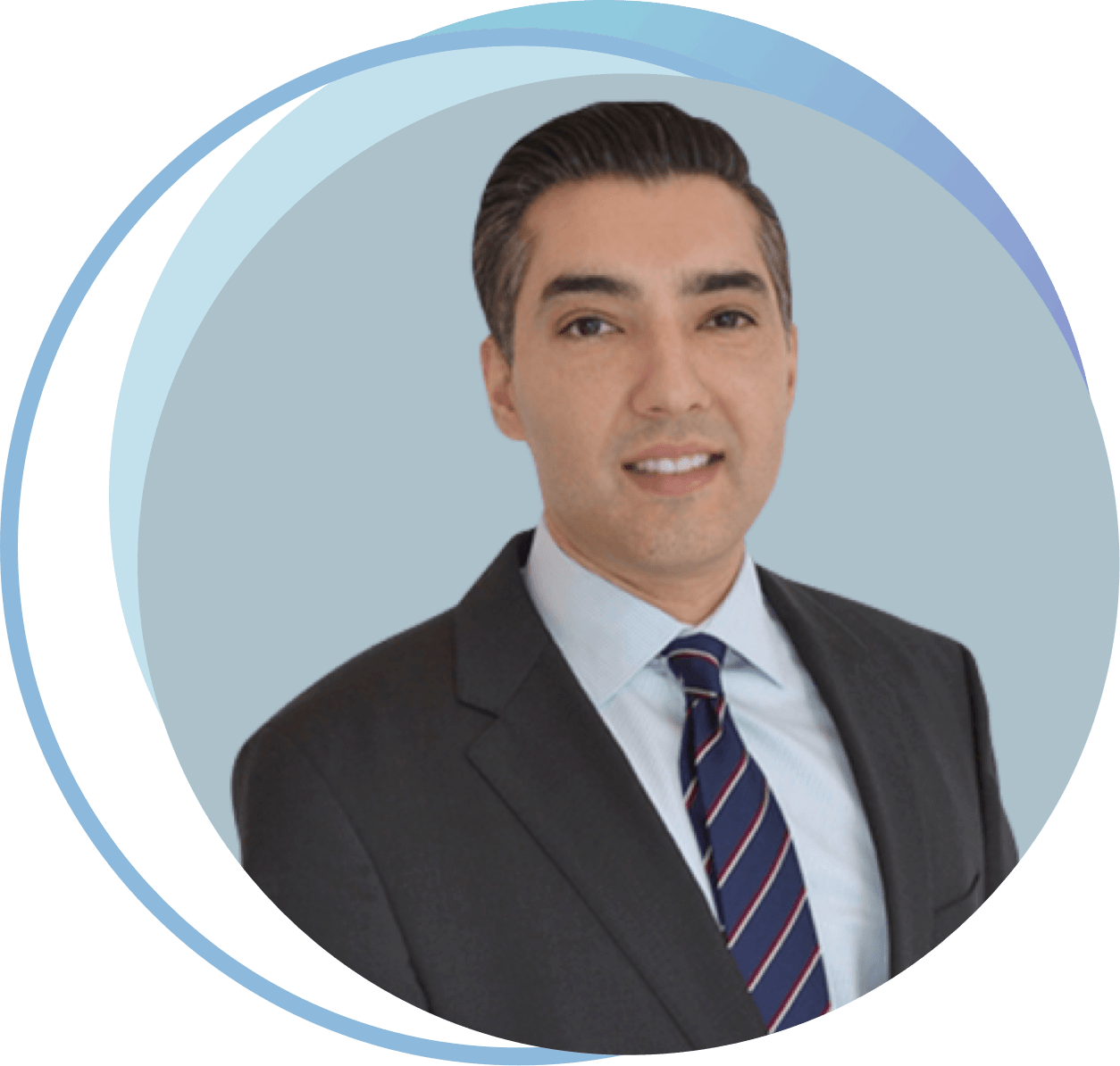 Dr. Zadeh is an experienced Board Certified Surgeon and highly skilled in effective treatments used to reduce the double chin. He has developed a unique treatment protocol that has produced superior results. If you are looking to get rid of your double chin, it is best to consult with Dr. Zadeh so that he may recommend the best treatment to help you achieve the most natural, complication-free results.

Are you considering Double Chin Treatment? Contact Dr. Zadeh today to see if it's right for you.
CoolSculpting​ to Permanently Freeze Your Double Chin Fat
CoolSculpting is a revolutionary new fat-freezing treatment that can permanently remove double chin fat. CoolSculpting works by using targeted cooling technology on unwanted fat cells. When the CoolSculpting applicator applies cooling to these fat cells, the cells die off, leaving you with permanent fat loss on the targeted area.
There are specialized CoolSculpting applicators for different parts of the body. The one for double chin fat is called the CoolMini applicator. With the CoolMini, on average only 1 to 2 treatments are needed to treat a double chin. There's no downtime needed after the procedure and, once your desired results are achieved, the results are permanent.
Get Rid of Double Chin With Kybella
Kybella is another excellent non-surgical double chin treatment option. Kybella is an injectable treatment that causes fat to melt away, permanently. So, how does it work?
Kybella is a synthetic version of deoxycholic acid, which is a naturally occurring substance in the body. Deoxycholic acid is what allows our bodies to absorb and remove fat. During a Kybella treatment, this deoxycholic acid is injected into unwanted fat (like a double chin). Then, Kybella works to absorb this unwanted fat into the body, which then removes it.
Kybella treatment requires 2 to 4 injection sessions (each administered one month apart). Once you've completed the treatment, however, no maintenance is needed and your results are permanent, as long as you don't gain weight.
Tighten a Sagging Double Chin With ThermiTight
ThermiTight is an excellent choice for double chin removal, especially if your double chin is caused by (or enhanced by) sagging skin. ThermiTight is an incredible skin tightening treatment that can also reduce fat. It works to tighten skin through the use of carefully applied heat energy which, when it is applied to our deep skin, stimulates collagen growth.
Collagen is a substance in our body that helps our skin look firm and smooth. Over time, due to aging and other factors, the amount of collagen in our skin decreases, causing skin to wrinkle and sag. When ThermiTight is used to stimulate collagen growth, our body will naturally create new collagen, which dramatically tightens the skin.
When applied to a sagging double chin, ThermiTight can produce impressive results. Because ThermiTight works by causing our body to create more collagen over time, the results of the treatment are seen gradually. However, the treatment is long-lasting (it can last for up to several years) and gives exceptionally natural-looking results.
Try Ultherapy​ for Double Chin Removal
Ultherapy's incredible skin-lifting results has earned it the nickname "the non-surgical face lift." Ultherapy is often used on the face but is also excellent for double chin removal.
Like ThermiTight, Ultherapy lifts and firms the skin through stimulating collagen growth, though it does so in a different way. Instead of using heat energy, Ultherapy stimulates collagen growth through the application of ultrasound energy.
One of the benefits of Ultherapy is that its ultrasound technology allows the practitioner to see deep within the skin when they are giving the treatment. This helps them see exactly where the ultrasound energy should be applied for maximum results.
Because Ultherapy is a collagen-stimulating treatment, initial results of the treatment are seen over a period of months. However, these results will last for up to several years.
If you're struggling with stubborn double chin fat, you can get relief. Contact us today to make a free consultation appointment with Dr. Zadeh. At your appointment, Dr. Zadeh can help you decide which double chin treatment is right for you and can help you develop a treatment plan to reach your desired results.