GENIUS RADIOFREQUENCY (RF) MICRONEEDLING
Genius is the only high-intensity precision RF device. Radio-frequency energy heats the tissue to stimulate collagen production under the skin in order to reduce the appearance of fine lines, scarring and loose skin.
Learn More About This Groundbreaking New Treatment
To schedule your free consultation, fill out the form below.
All fields are required unless otherwise noted.
The Genius microneedling treatment works by delivering radio-frequency energy through gold-plated needles, stimulating your own body's collagen and elastin production. By providing "real-time" feedback, the energy delivered is precise for each patient, each treatment and each pass with the microneedles.
With many conventional microneedling and laser treatments, there is a risk of traumatizing the layer of skin where melanocytes are produced, which can cause hyperpigmentation. Genius RF is delivered into the deeper layers of the dermis, bypassing the epidermis and greatly reducing the risk of hyperpigmentation. Therefore, even darker skin types can benefit from being treated with Genius.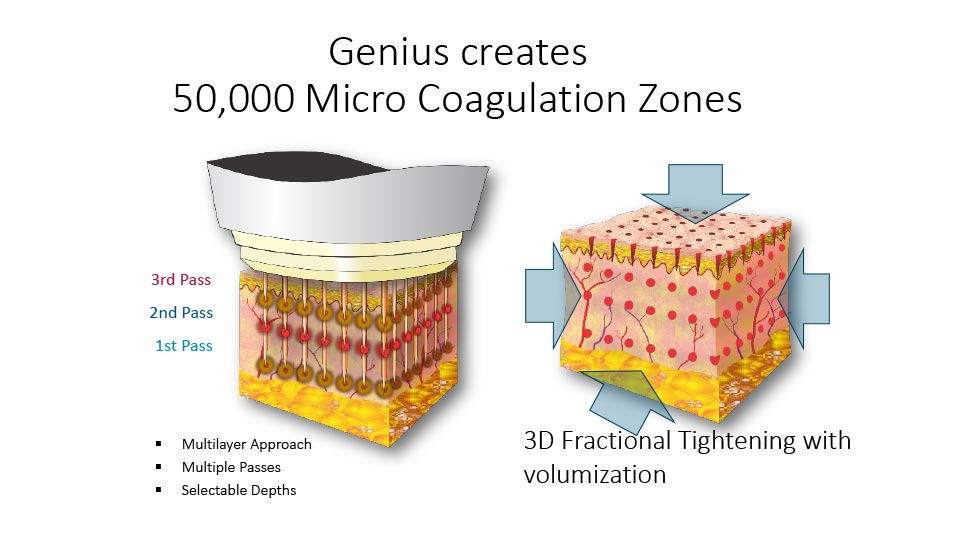 Genius RF Microneedling Before & After Images
What conditions does the Genius treat?
The Genius RF Microneedling treatment can be used on the face and body to improve the appearance of the skin texture, enlarged pores, scars, stretch marks, cellulite, acne scars and to create skin tightening and localized fat reduction.
How does the treatment feel?
A numbing cream will be applied an hour prior to the treatment to maximize your comfort level. Dr. Zadeh and our staff will discuss with you the most appropriate methods to alleviate any discomfort. You will feel heat and some pressure. Compared with CO2 lasers, many find Genius much more tolerable.
How long is the downtime?
There is an initial redness and swelling which substantially subsides after 24-36 hours. It can take up to a week for this to completely resolve. Most people resume normal activities within 48 hours.
How long will my results last?
Unlike many other procedures, Genius radiofrequency microneedling has long lasting results since it is your own body that is at work. The effects could last for years.
How long before I see results?
You can expect to see some changes as soon as a day or two after the procedure. However, your body will continue to rebuild the collagen and elastin for several weeks after that, so you will see continued improvement over the next six months.
How long does the treatment take and how many treatments will I need?
Depending on the area being treated, treatment can take as little as 15 minutes and up to an hour (allow an additional hour for numbing). Dr. Zadeh and our team will discuss your goals which will determine the length and number of treatments you will need. Many see results after just 1 treatment but it typically takes 3 treatments to get optimal results as opposed to 6 treatments with many other treatments and devices.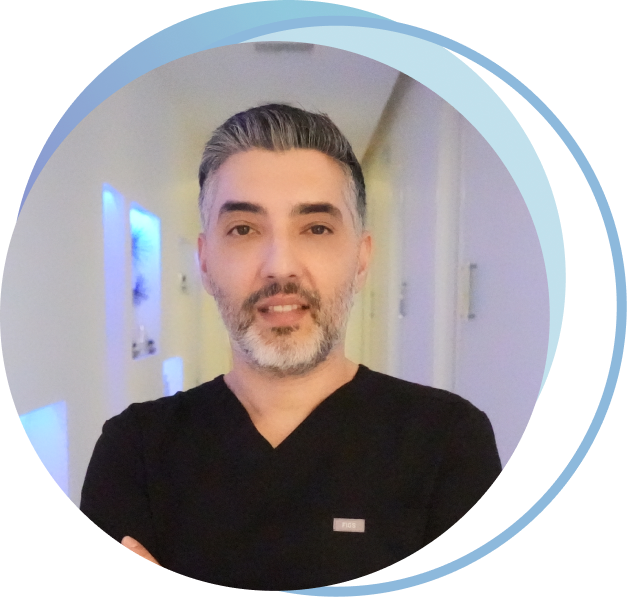 Dr. Zadeh is the only physician in Sherman Oaks and the San Fernando Valley who performs the 
Genius

 Radiofrequency Microneedling treatment. At the Z Center for Cosmetic Health it is our number one priority to make sure your experience is as pleasant as possible. After a 

Genius

 RF Microneedling session our clients typically leave comfortable and excited about the benefits to come!