Botox is perhaps the most well-known way to reduce wrinkles— but it isn't the only way. Many people want to reduce their wrinkles but are afraid to try Botox because they don't want to look "frozen." While Botox can look natural, it does work by relaxing the muscles (and stopping them from moving). So, it can sometimes give a "frozen" look, especially when applied by an unskilled aesthetician or doctor.
If you'd like to treat your wrinkles, but want to make sure you avoid looking frozen, there are two other excellent wrinkle treatments you should consider: Dysport and Sculptra.
Dysport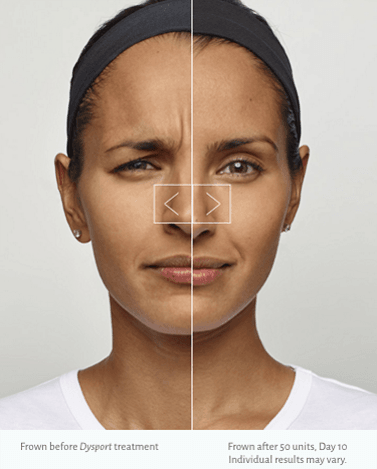 Dysport is an injectable wrinkle reducing treatment that works by targeting and reducing specific muscle activity. Dysport treats "dynamic wrinkles," which are caused by repeated facial movements and contractions. When Dysport is applied, it temporarily prevents muscle contractions, but allows untreated muscles to move normally, helping you get a more natural look.
Dysport is excellent for treating wrinkles of the forehead and brows, as well as fine lines around the eyes. The treatment only takes around 10 minutes, after which no downtime is required; you can immediately get back to your normal daily life. Results of Dysport can be seen in as little as two days and will last around 3 to 4 months.
For the best results when using Dysport, we recommend getting your ongoing Dysport treatments before your last has completely worn off. Dysport works by keeping targeted muscles weak— if you never let your treatments wear off, you can prevent these muscles from returning to normal strength (thereby stopping them from worsening your wrinkles).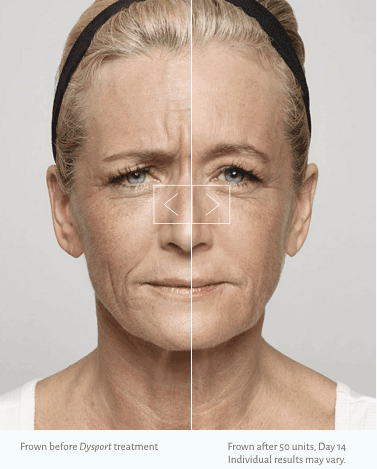 Sculptra
Sculptra is an innovative new filler that treats the source of wrinkles by stimulating collagen growth. Collagen is a naturally occurring substance in our skin; it's part of what makes skin strong and elastic. As we age, the collagen in our skin begins to diminish, which causes sagging and wrinkles. But Sculptra's active ingredient, poly-L-lactic acid, is able to stimulate collagen growth in the skin, helping it return to a more youthful appearance.
Because Sculptra works by helping your body produce its own collagen, the results of the treatment look incredibly natural. After Sculptra is injected, it begins to work gradually, slowly promoting collagen growth over the course of several weeks. It may take 2 to 4 sessions of Sculptra to reach your desired results but, after you do, Sculptra can last for up to three to five years.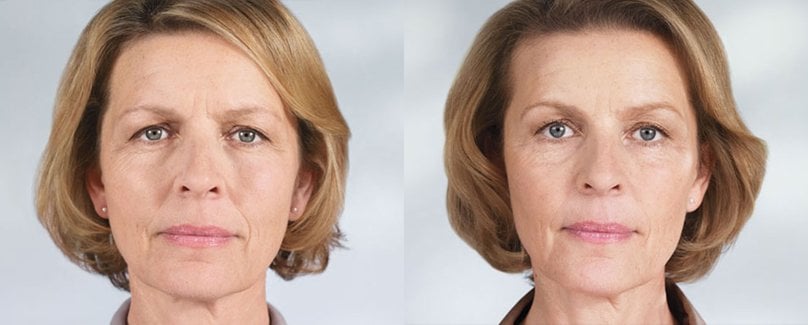 Get More Natural-Looking Results With Dysport or Sculptra
If you're thinking of trying Dysport of Sculptra to treat your wrinkles, contact us today to set up your free consultation with Dr. Zadeh. Dr. Zadeh is an award-winning, board-certified surgeon who is an expert provider of Dysport and Sculptra treatments. At your consultation with Dr. Zadeh, you can discuss your desired treatment results with the doctor and find out if Dysport or Sculptra is right for you.
Start treating your wrinkles today— call us at (818) 287 6688 or contact us through our online appointment request form to set up your consultation.