How Long Do Juvederm Fillers Last?
Social media has had a massive influence on the world of beauty and in our selfie-crazed world, how you look on camera is a major preoccupation. We're no longer satisfied with a good skin care regime that maintains healthy skin that looks good with or without makeup. We want glowing complexions, luscious lips, and minimal visible signs of aging. 
Anti-aging has a whole landscape of its own in the beauty industry. There are so many products, cosmetic treatments, and procedures aimed at maintaining a youthful appearance, keeping the skin hydrated, and staving off the fine lines and wrinkles produced by volume loss as collagen production naturally slows down. 
In recent years, injectable fillers have become one of the most popular treatments for the face and one of the most common choices and reputable brands is Juvederm. 
What Is Juvederm?
Juvederm is an industry-leading type of dermal filler that is made by Allergan Aesthetics, a part of Abbvie, one of the world's largest pharmaceutical companies.
Facial fillers, face fillers, lip fillers, dermal fillers, soft tissue fillers, or simply "fillers" are substances designed to be injected into the skin to replace lost volume, smooth out wrinkles and rejuvenate aging-skin to produce more youthful skin.  
Fillers are a popular cosmetic treatment because they do not involve an invasive procedure. 
Juvederm is the umbrella name for a collection of fillers that are made from hyaluronic acid.
How Does Juvederm Work?
Juvederm works by adding volume to the parts of facial tissue that are targeted. 
Hyaluronic acid is a sugar that occurs naturally in the body with greater concentrations around the eyes and in the skin and joints. A humectant (able to attract water), it's a cushiony lubricant that hydrates and volumizes.
The body constantly synthesizes hyaluronic acid, making it and breaking it down but with age more is used than is made.
Fillers make up for the reduced production and will plump up the skin and connective tissue but will also replicate the natural synthesis process so the effects are temporary.
Hyaluronic acid also stimulates the production of collagen and elastin, both of which are essential to skin health and which also decrease as we age. 
 What Can Juvederm Be Used For?
Juvederm is primarily used to restore facial contours and improve the general signs of aging. It can be used for the following: 
Volume loss in cheeks

Nasolabial folds (smile lines around the mouth)

Lip augmentation

Lines including perioral (lip) lines, laugh lines, crow's feet, vertical lines, marionette lines

Static wrinkles

Dynamic wrinkles 

Facial folds

Skin necrosis
Types Of Juvederm
There are different types of Juvederm each designed to produce different results for different issues. Your cosmetic professional will recommend the type of Juvederm that might be best for you at your initial consultation. 
There are six main types of Juvederm:
Juvederm Ultra XC

Juvederm Ultra Plus XC

Voluma XC

Volbella XC

Vollure XC

Volux XC
All Juvederm fillers are made from cross-linked hyaluronic acid molecules that form an injectable gel substance. All types also contain lidocaine to reduce the risk of pain at the injection site. 
Some of them are made of hyaluronic acid that is of the same molecular weight, and they are Juvéderm Ultra XC, and Juvéderm Ultra Plus XC. These are primarily used to plump lips and reduce moderate to severe age lines from the nose to the corners of the mouth, such as marionette lines.
Any Juvederm filler that begins with Vol… (Juvederm Volbella, Juvederm Voluma, and Juvederm Vollure, Juvederm Volux) is made with a clever patented Vycross technology that cross-links the hyaluronic acid with molecules of higher and lower weights. This marks a subtle difference that contributes to the individual benefits of each type of Juvederm.
Volbella is aimed at treating thin lips and poor definition.
Voluma is designed to restore lost volume in the cheeks.
Vollure is a thicker, honey-like dermal filler treatment ideal for use on areas like the smile lines and marionette area. It can be injected easily and produces very natural-looking results.
Volux is the newest filler and also has the highest lifting capacity. It was developed for use in the jawline to improve definition.
 How Long Does Juvederm Last?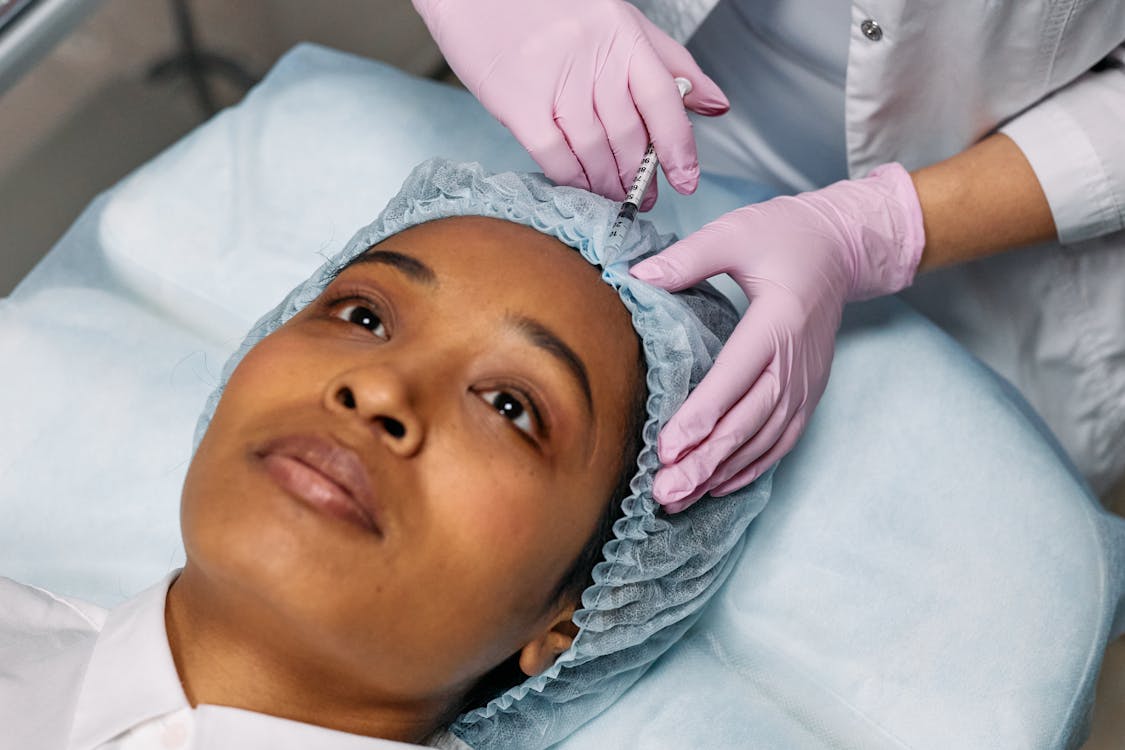 Designed to be injected directly into the cheek region, the gel adds volume and lifts and contours. With minimal maintenance, the results can last up to an impressive 24 months making this one of the most popular fillers available. 
Juvederm Volbella is designed for the lips. It enhances their appearance by adding subtle plumping and minimizing unwanted lines and wrinkles around the mouth. It produces excellent results with a natural look and with the right aftercare, the results can last for up to 12 months.
Juvederm Ultra is used to target volume in the lips and improve the overall definition of the mouth. This product has a lower concentration of hyaluronic acid, which means that it will degrade more quickly over time. It is a good choice for patients who want the most natural look and the results last for six to nine months.
Juvéderm Ultra Plus is designed to improve nasolabial folds and mid-face wrinkles. It can also be used as a lip filler.  It is preferred as a lip filler by those who want more lip volume and dramatic plumping than Ultra XC provides. Ultra Plus XC has a thicker consistency and the results can last for 12 months. 
Juvederm Vollure is designed to improve the appearance of moderate to severe wrinkles and loose skin around the jawline. It will also minimize super-evident nasolabial folds. It is the only FDA-approved filler to correct these issues and unlike the other types of Juvederm, it is not 
Juvederm Volux is designed to improve the appearance of the jawline by providing lift and support. Results can last up to 24 months.
Juvederm is among the multiple hyaluronic acid fillers that we offer at the Z Center for Cosmetic Health. The clinic is supervised by Dr. Michael Zadeh and he and his experienced professional staff offer a wide range of cosmetic procedures in a state-of-the-art setting.  If you want to know more about Juvederm and whether these types of fillers are right for your goals of lip augmentation or reducing the appearance of wrinkles, book an initial consultation for the best advice on treatment options.