It's that time of year. The weather is warming up and you're dreaming of long, lazy days at the beach or lake. For many, that means working toward a toned body just in time for summer but you don't want to have to exercise yourself to exhaustion or survive on nothing but salad to get a beach body. While a healthy diet and plenty of physical activity are important for your health, body contouring is an enhancement option that can help you reach your body goals this summer and beyond. Intrigued? Keep reading to find out more.
What is CoolSculpting?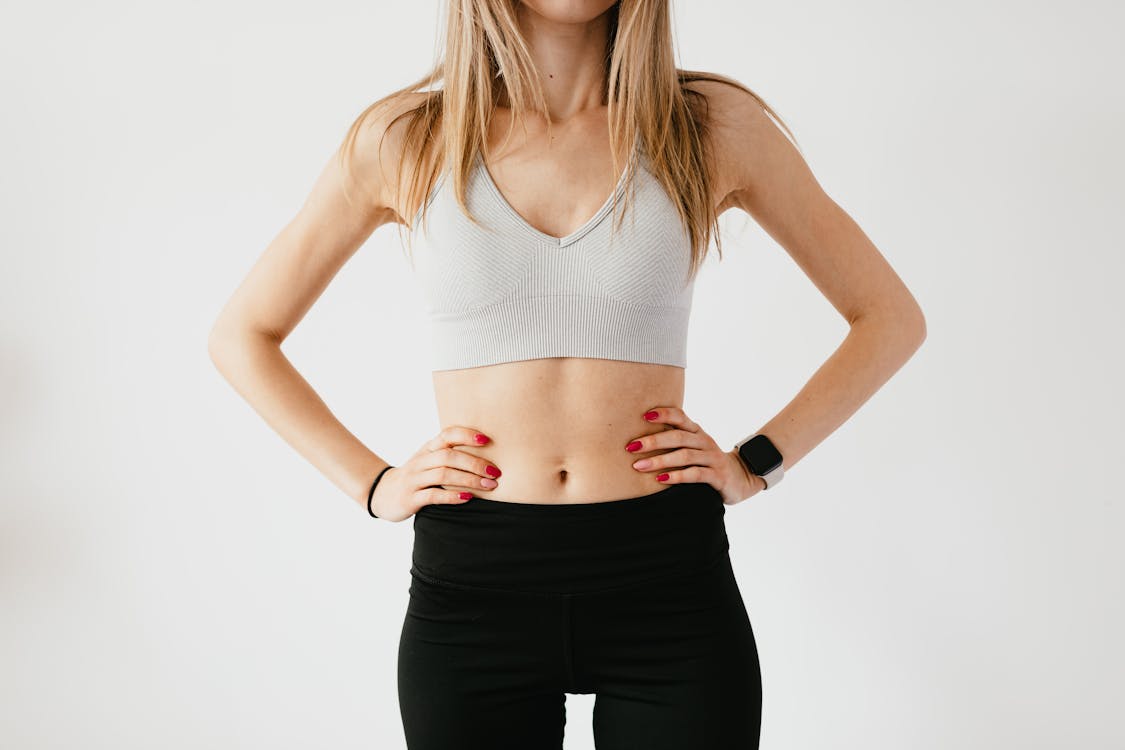 CoolSculpting is a body contouring treatment that is an alternative to liposuction and other fat reduction treatments that aims to remove excess body fat without having to use crazy diets to get the perfect summer body. It works by freezing pockets of fat in your trouble and stubborn areas. These frozen fat cells then die and are eliminated naturally by your body, resulting in a slimmer appearance. Visible, long-lasting results are evident a couple of months after the body sculpting procedure, so late spring is the best time to get started if you want to be beach body ready.
CoolSculpting Elite is a form of the FDA-approved procedure that is more precise and the applicators used can cover more surface area on your body, allowing for extra toning, tightening, and fat reduction in many of the body's trouble spots.
The procedure is ideal for both men and women and works to get rid of bulges in various places on the body. That includes the following:
Back

Thighs

Love handles

Abdomen

Upper arms

Buttocks

Bra bulge

Chin

Jawline
If there are areas on your body that you want to tone and shape before you slide into a swimsuit this summer, body sculpting is the clear solution. 
After the procedure, there is virtually no downtime. However, it pays to take good care of the skin in the treated area using a quality soothing moisturizer to hydrate and nourish the skin, while also boosting circulation in the treated area. You should also try to stay active and avoid sugary, processed food as your body eliminates the frozen fat cells to achieve a better body shape. 
How Does CoolSculpting Work?
The procedure – known technically as cryolipolysis – was developed by Harvard scientists and is based on the theory that fat cells freeze at a higher temperature than skin cells. The salient point is that fat cells can be frozen and disrupted without any harm to the skin. 
The treatment lasts an average of about an hour (depending on the size of the area being treated) and all a patient does is simply lie back and relax while the machine does its work. 
What is the Difference Between coolSculpting and CoolSculpting Elite?
CoolSculpting and CoolSculpting Elite are the same treatment in all respects except Elite has upgraded application methods. More than one area can be treated at the same time, speeding up the overall process. The amount of fat removed by Elite is no more than the original procedure (it's still 20 to 25%) but the applicators are more comfortable thanks to a more ergonomic design and because they are more efficient and more comfortable, there are fewer risks of side effects. 
The best medical spas in Los Angeles offer Elite rather than the legacy treatment.
Who is a Good Candidate for CoolSculpting?

Like many cosmetic treatments, CoolSculpting, including the newer CoolSculpting Elite treatment isn't right for everyone. Ideal candidates for non-surgical body contouring are those who meet certain requirements. Becoming familiar with these is a good first step in the process.
CoolSculptingis a form of body contouring not a weight loss solution and is best for individuals who are close to their goal weight. It's not going to result in massive weight loss, but can certainly help create muscle tone and get rid of fat bulges in many areas of the body that trouble you when the weather warms up and you want to wear your favorite bathing suit or pair of cutoff shorts. 
Even a healthy body may hold on to fat in certain areas, including the thighs and stomach. Even if your current weight is considered healthy, you may be holding onto excess fat cells, and chances are that you're sick of seeing them in the mirror. If that's the case, CoolSculpting's fat-freezing technology is an excellent option to help you get ready for bikini season. Use it to blast that little bit of extra pudge that you can't seem to get rid of. 
Keep in mind that the best candidates for body contouring are those who are generally healthy. That means you already engage in daily workouts and eat a nutritious diet. However, you might still be experiencing embarrassing bulges, despite your best-planned fitness regime. If that's the case, CoolSculpting can help. Because it's non-surgical and has a shorter recovery time than other fat-reduction procedures, you can use it to tweak areas here and there to achieve your summer body goals. 

Women who are pregnant or considering becoming pregnant are not candidates for the treatment. That's because pregnancy changes your body as you gain weight. Often, that weight is lost after the baby is born. For other women, it shifts and settles in new places. While there's no evidence that CoolSculpting will harm a growing baby, it's not considered safe during pregnancy. If you are considering having children in the near future, it may be best to postpone your body contouring treatment until you are done. That's because pregnancy changes the body in many ways and you will see the best results if you're done having babies. 
Because CoolSculpting works by freezing fat, you need to have enough to work with. The general rule of thumb is that if you have an "inch to pinch," you probably have a trouble zone that can benefit from the procedure. Depending on the amount of fat you have in a given area, your technician can choose from the appropriate applicator options to give you the precise results you're looking for. 
CoolSculpting is a great choice for you if you want a toned appearance with faster recovery without the risks of a surgical procedure, such as liposuction. This non-invasive body contouring treatment is a great choice for people with busy lives who want to get back into a normal routine much more quickly than other fat-reduction techniques. If you've ruled out liposuction as being a viable option for you, CoolSculpting may be the next best choice. 
Finally, before you can be considered a candidate for the treatment, you need to be familiar with how it works and what the procedure entails. Not only does this ensure that you know what to expect during the procedure, but also what will happen afterward. This knowledge helps you decide if it's the best choice for your body contouring goals. 
Pros of CoolSculpting
It's important to know the pros and cons of any cosmetic procedure before you go ahead with it. There are quite a few perks to choosing CoolSculpting Elite. Here are the reasons why it's an ideal option for so many people:
Less downtime – no surgery, no bandages, no missing work and a fast return to normal activities

Ideal for many patients – if you can squeeze the fat, it's likely a good place for body contouring

Non-invasive – unlike liposuction, you can blast the fat with any incisions

Can be used on many parts of the body

Ideal for both men and women

You can lose up to 25% of the fat cells in a treated area

Freezing fat cells gets rid of them permanently

Results in as little as 4 weeks

No risk of surgical side effects

Clinics provide a custom treatment plan for every individual patient.
Cons of CoolSculpting
While the risks are low, there are some possible side effects to consider before you undergo a CoolSculpting treatment. Most people won't experience trouble, but it pays to be prepared, should you need additional attention after the treatment. Here are some potential drawbacks to keep in mind:
No instant results – the average time to see desired results in several weeks

Not as predictable as liposuction

Temporary side effects include bruising, redness, and swelling
Why Choose CoolSculpting Elite?
If you've tried fad diet after fad diet and body-killing workouts that don't produce results, CoolSculpting Elite may help you to that perfect body you crave. It's a simple way for busy people to tone and sculpt their bodies, giving them confidence this summer and beyond. The procedure can help you finally target those trouble spots that you're tired of looking at. 
For people who are close to their goal body and who don't want to undergo an invasive treatment like liposuction, the results of CoolSculpting Elite are the obvious solution. It's a non-invasive procedure that lets you get back to your normal daily life immediately afterward. There won't be any incisions that you need to watch for infection and the pain is minimal.
If you're looking for an extra boost to your healthy eating habits and healthy exercise habits, CoolSculpting Elite is what you're looking for. Combined with a healthy lifestyle, you can finally get the summer body you've been working so hard for. 
Ready to get the body of your dreams? Contact the Z Center for Cosmetic Health today for a person-to-person consultation.