Are you trying to recapture your youthful appearance and take the years off your face? Aging is a natural process and can actually be quite graceful if you take steps to slow it down and allow it to happen gradually. That's why medical spa services are such a great idea. There are treatments designed to smooth skin texture, erase the signs of aging and help you get the glowing complexion you want. There is a wide variety of non-surgical procedures to choose from if you want to preserve or recover your natural beauty. Here's a rundown of all of the brilliant skin care services we have to offer at Z Center for Cosmetic Health. 
Facial Treatments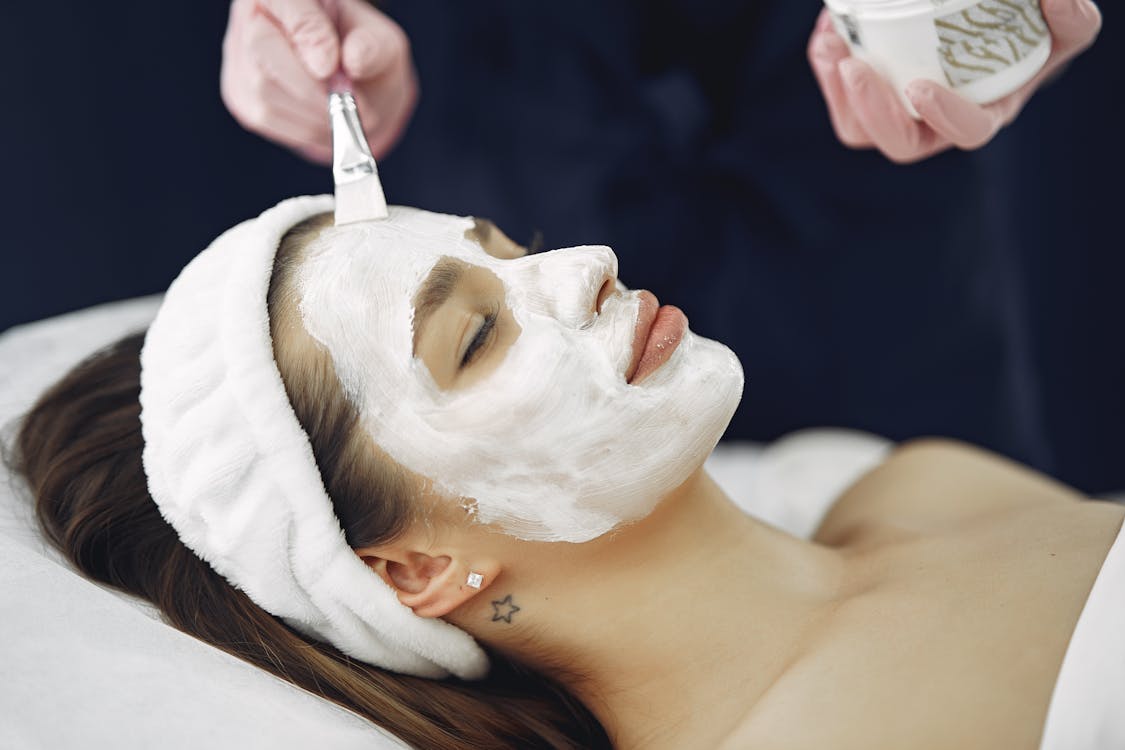 Each of our facial options uses medical-grade skincare brands, packed with the best and most potent ingredients to deliver only the best results. Our use of cutting-edge technology also means a procedure that is as comfortable as possible, without sacrificing your skincare goals. Take a look at the options that go above and beyond our classic facial,  to help you find the perfect facial treatment for your skincare needs. 
Bio-Infusion Facial
If you're looking for immediately noticeable results, this is the facial for you. It targets skin concerns that include enhancing collagen production and healing your skin, using LED red light therapy. The products are used to exfoliate the skin to remove dead skin cells, smooth out imperfections and infuse your skin with serums that deliver immediate results, as well as continuing to improve the look and feel of your skin's outer layers during the month following treatment. 
Rejuvenating Anti-Aging Facial
Boosting the appearance of your complexion is easier to do when you address your overall skin health. A rejuvenating facial exfoliates the top layers of your skin and is combined with serums designed to infuse your skin with ingredients that smooth your skin and leave it radiant. This is an ideal choice for clearing clogged pores and treating facial wrinkles as well as for battling dull skin for a glowing and healthy complexion. 
Clarifying Acne Facial
A facial is just one of several popular treatments for acne. If you're dreaming of clearer skin, this clarifying facial is a great option. The acne solutions used combine benzoyl peroxide with high-frequency therapy which come together to rid your skin of the harmful bacteria that leads to pimples and blackheads. Extractions are included with this treatment, which makes it ideal for getting rid of acne spots and other impurities that you don't want to see when you look in the mirror.
Platinum Glow Facial
Using diamond tip vacuum extraction, our Platinum Glow facial increases skin cell turnover and brightens a dull complexion by sloughing off the top layers of skin. Our custom-created infusions boost that radiant glow and leave you with younger and clearer skin. This noninvasive procedure is quick and easy and gives you noticeable results. 
Upgrades and Enhancements
You also have the option to boost the benefits of your procedure with some extras to our non-invasive beauty treatments. Combined with our traditional facial skincare treatments, these little boosts enhance the production of collagen, smooth lines and wrinkles and generally leave your skin looking younger, fresher and cleaner.
Choose an infusion of peptides, amino acids, growth factors and stem cells. You might also like a rejuvenating ampoule that boosts the appearance of skin. Our LED light add-on reduces inflammation and eliminates bacteria on the skin to control blemishes. Blackhead removal is available if you have blemishes that you want to have extracted. 
VI Peel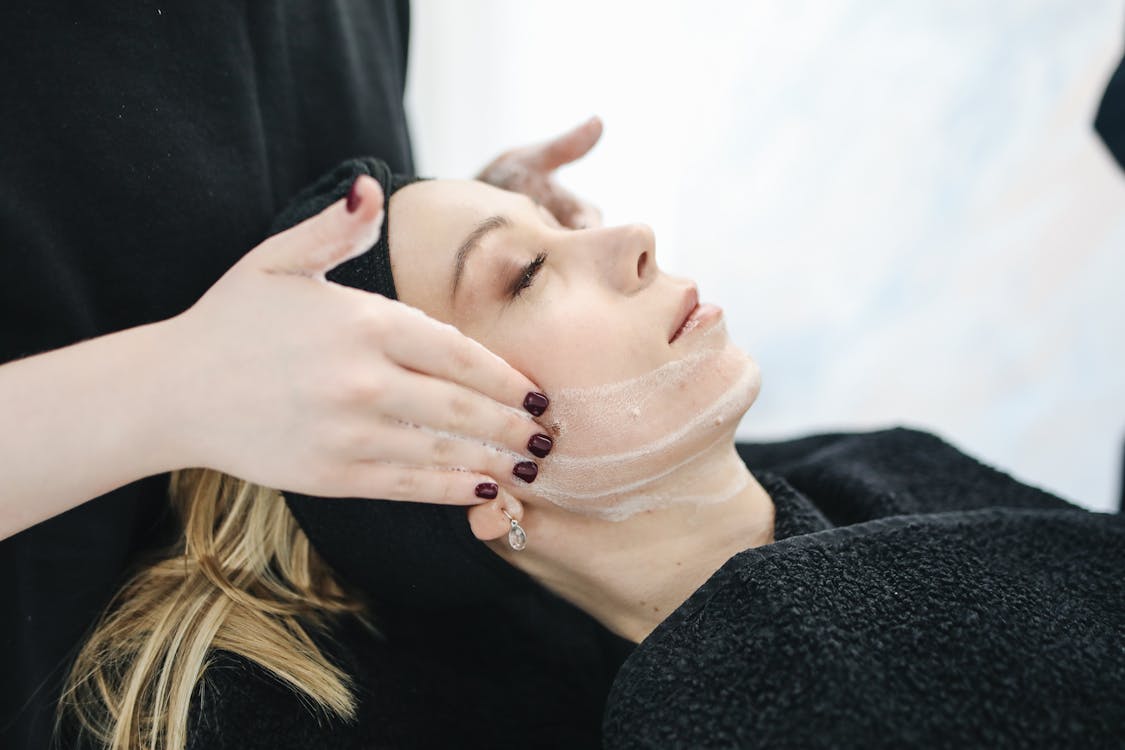 Suitable for all skin types, the VI Peel is an advanced skin treatment that is pain-free and requires very little downtime, unlike the classic acid peel you may be familiar with. In just a week, you'll notice younger, more radiant skin, but without the discomfort of a traditional chemical peel. Powerful ingredients, including trichloroacetic acid, salicylic acid, phenol, retinoic acid, vitamins and microelements combine to treat hyperpigmentation (also, age spots), acne and other visible signs of aging. 
There are a couple of popular options to choose from, each of which promises to get rid of dull skin, rough texture and the appearance of wrinkles. 
VI Peel Purify
Choose this option for targeting acne-prone skin.
VI Peel Purify with Precision Plus
Boost the acne-fighting benefits of the purify peel by treating uneven skin tone and acne scarring at the same time. 
VI Peel Precision Plus
This is the ideal choice if you have uneven skin tone, hyperpigmentation or melasma. 
VI Peel Precision
Choose this version if your cosmetic goals include anti-aging by blurring fine lines and wrinkles on the face and body, as well as achieving smoother skin overall. 
Laser Resurfacing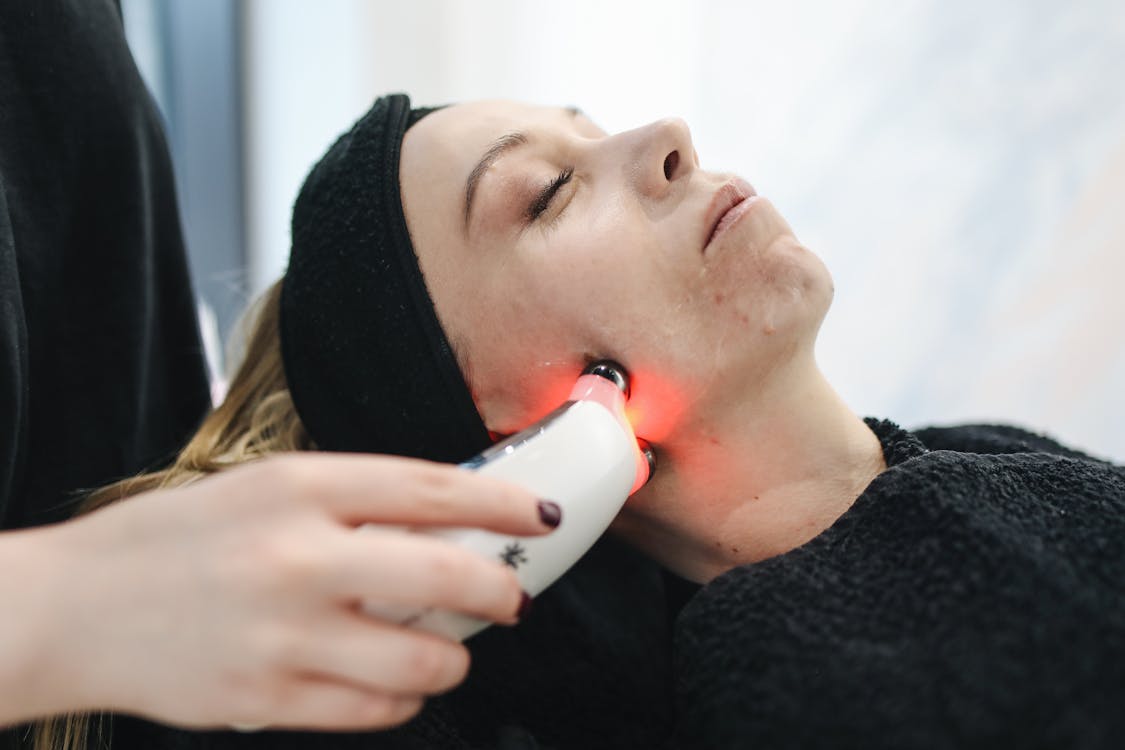 If you're dealing with wrinkles, discoloration or other blemishes, chances are you want a professional procedure that minimizes all of them at one time. Great news! Our laser skin resurfacing procedure does just that. Once complete, you'll have the fresh, radiant dreamy skin you want.
Skin resurfacing involves the use of a Nano-Ray laser that uses light pulses to target a huge range of annoying skin issues. That includes birthmarks, sun spots, stretch marks, enlarged pores, acne scars, moles, fine lines and hyperpigmentation. The laser sends light energy into the skin, which vaporizes moisture in the skin tissue, resulting in smooth, youthful-looking skin in just a few minutes. 
This type of skin rejuvenation offers noticeable results fairly quickly and is ideal for the face and body. When it comes to skin clinic services, you can't go wrong with scheduling a laser resurfacing treatment today. 
RF Microneedling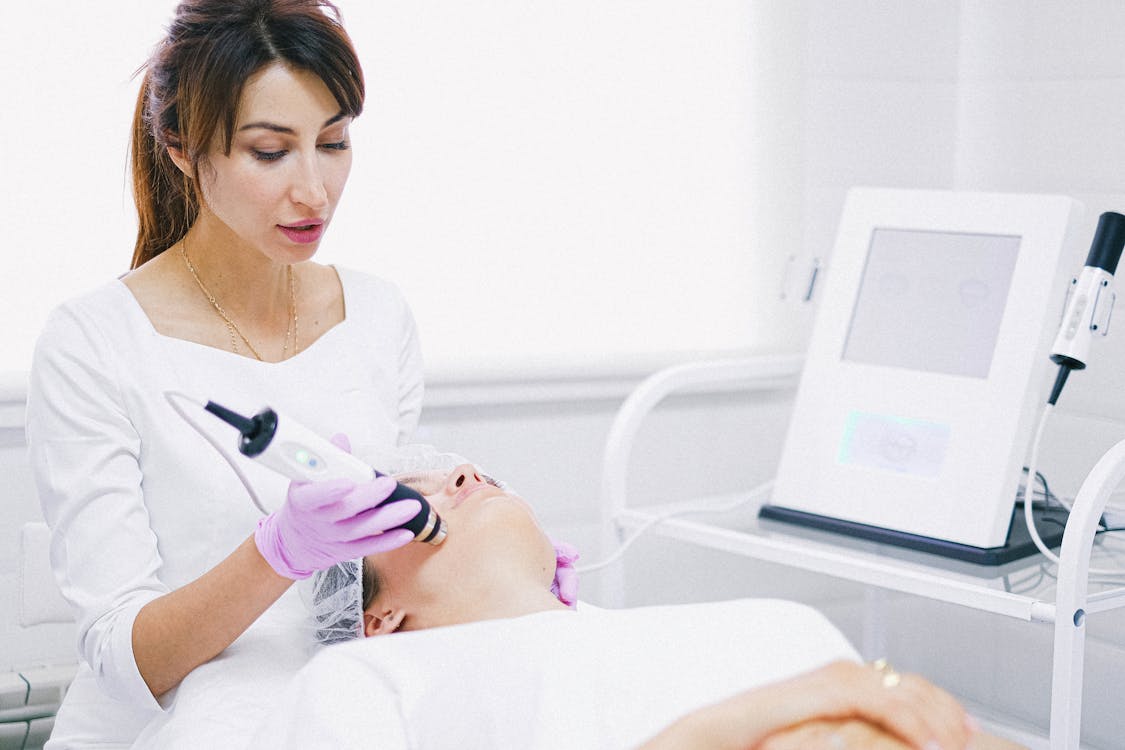 Radiofrequency microneedling skin tightening is a fantastic choice for stimulating collagen production to tighten loose skin, blur fine lines and target scarring, including acne scars and stretch marks. It's also one of the most effective treatments for enlarged pores, cellulite and fat reduction. Also called rf microneedling, this treatment is great for the face, but can also be performed on other parts of the body with specific skin issues. 
The procedure is done using tiny needles that deliver radiofrequency energy directly into your skin. As the micro-injuries heal, they boost collagen and elastin production, which plumps the skin and leaves you with smooth, youthful-looking skin. You'll find that our Genius RF microneedling service is one of the most innovative treatments out there for targeting both the body and the face. 
Unlike other microneedling techniques, Genius RF moves into the deep layer of the skin, completely bypassing the epidermis. That means less of a risk of hyperpigmentation, which is a possible side effect of traditional skin tightening methods. Because the treatment causes your own body to react to speed healing, the results could last for many years. 
CO2 Lift by Lumisque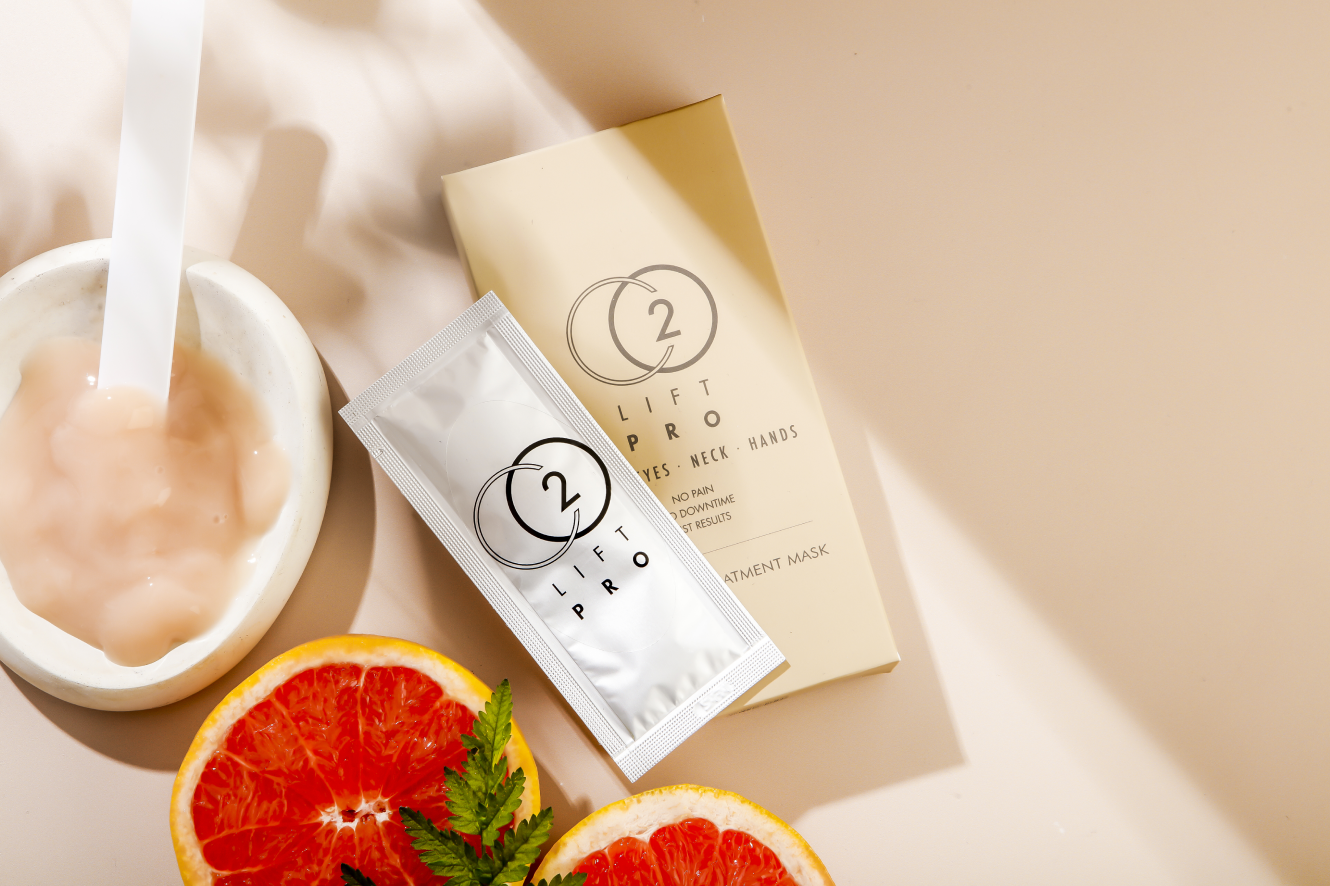 Looking for an effective non-surgical treatment to hydrate and illuminate your skin? Healthy skin means better looking and better feeling skin so it makes sense to schedule a regular treatment that makes that a goal. This carboxytherapy gel treatment is clinically proven and medical grade, so you can trust it to make a huge difference in a variety of skin conditions. 
A CO2 lift can be done in the office or at home and is approved for the face, neck and body. It can be done alone, but can also be combined with microneedling, lasers, chemical peels, dermal fillers and other procedures to enhance the results and help you find smoother skin that is young, fresh and clean. 
When mixed, the gel produces carbon dioxide, which is then trapped on the skin via the gel. When that happens, the carbon dioxide encourages the creation of newer, healthier tissue as oxygen makes its way to the area. The treatment results in smooth skin by treating large pores, dark circles and wrinkles, as well as tightening and toning loose skin. When it comes to aesthetic treatments that offer big results, you can't go wrong with CO2 lift. 
Summary
Whether you're looking for advanced acne treatment or you want to take advantage of one of our top-of-the-line anti-aging technologies, Z Center for Cosmetic Health is here for you with a clinic that makes use of revolutionary technology for all of your skin concerns. We also pride ourselves on providing affordable beauty treatments that help you reach your healthier skin goals without breaking the bank. Work with your expert team to create the right menu of skincare procedures to meet your specific needs. Don't forget to add our full range of skincare products to your routine to boost and maintain your results. 
Call Z Center for Cosmetic Health today to schedule your consultation and meet our highly qualified care team.