Eliminate Stubborn "Double Chin" Fat with Kybella.

 WHAT IS KYBELLA?
For many people, the stubborn fat below the chin, commonly known as a double chin, is one of the most difficult kinds of fat to lose. They may eat well, exercise regularly, and yet still be left with this stubborn fat. Now there is a non-surgical option to treat this tricky fat: Kybella.
Kybella is FDA-approved, and is currently the only FDA-approved injection that can treat submental fat.
Kybella is a non-surgical procedure that permanently reduces stubborn fat below the chin. The active ingredient in Kybella is deoxycholic acid, a naturally occurring molecule in the body.
Deoxycholic acid is the body's way of breaking down and absorbing dietary fat. With Kybella treatments, a synthetic version of doxycholic acid is applied via a series of injections to submental fullness below the chin, destroying fat cells permanently so that they can no longer absorb fat.
Over a series of treatments, Kybella can drastically reduce the appearance of this double chin fat, slimming the area. Kybella is a non-surgical alternative to treatments like liposuction, and also does not require maintenance once a patient's desired fat reduction is achieved. Because of how Kybella affects fat cells, the treated fat cells can simply no longer store fat.
What Is Submental Fullness?
Submental fullness is a clinical term for the gathering of excess fat under the chin, commonly referred to as a "double chin." Submental fullness may occur because of the effects of aging, weight gain, or due to genetics.
To schedule your free consultation, fill out the form below.
All fields are required unless otherwise noted.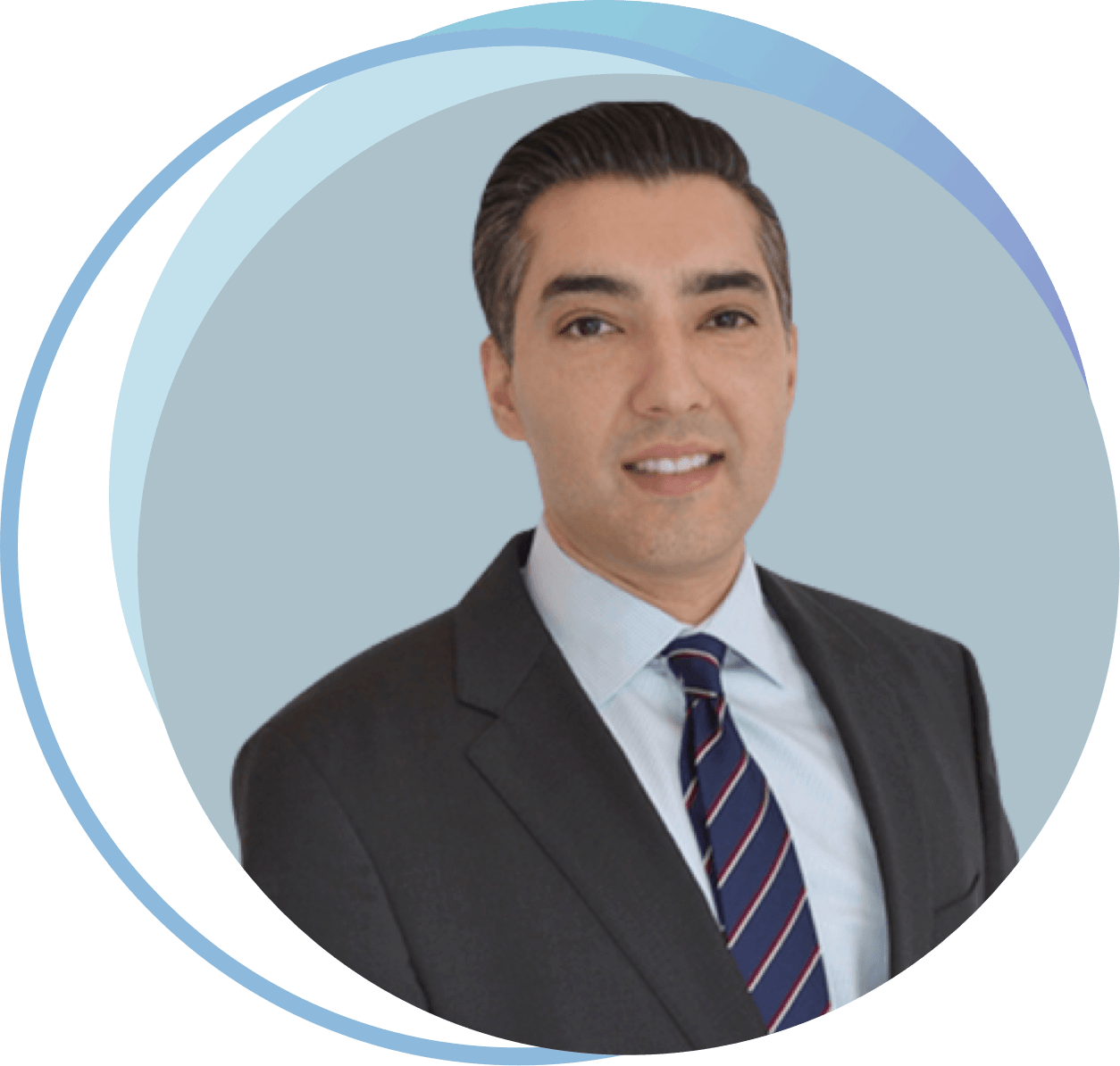 As an award winning doctor, Dr. Zadeh goes beyond accolades and awards to provide his patients with the utmost care and consideration. Unlike other cosmetic centers, Dr. Zadeh himself performs all Kybella procedures.

Ready to start treating your stubborn double chin?
Schedule a consultation with Dr. Zadeh today to see if Kybella is right for you.
Frequently Asked Questions
Schedule a consultation with Dr. Zadeh today to see if Kybella is right for you.