Are you tired of your facial wrinkles? Do you want to look younger and see a refreshed complexion when you look in the mirror? If you answered yes, dermal fillers may be the solution you've been looking for. They've been around for decades, but are experiencing a surge in popularity once again.
There is a wide range of fillers on the market and it's best to know what you expect before you make the decision to undergo this cosmetic treatment. Use this handy guide, packed with information on types of fillers, safety and health considerations, and benefits of fillers to help you make your decision. 
Dermal Fillers Explained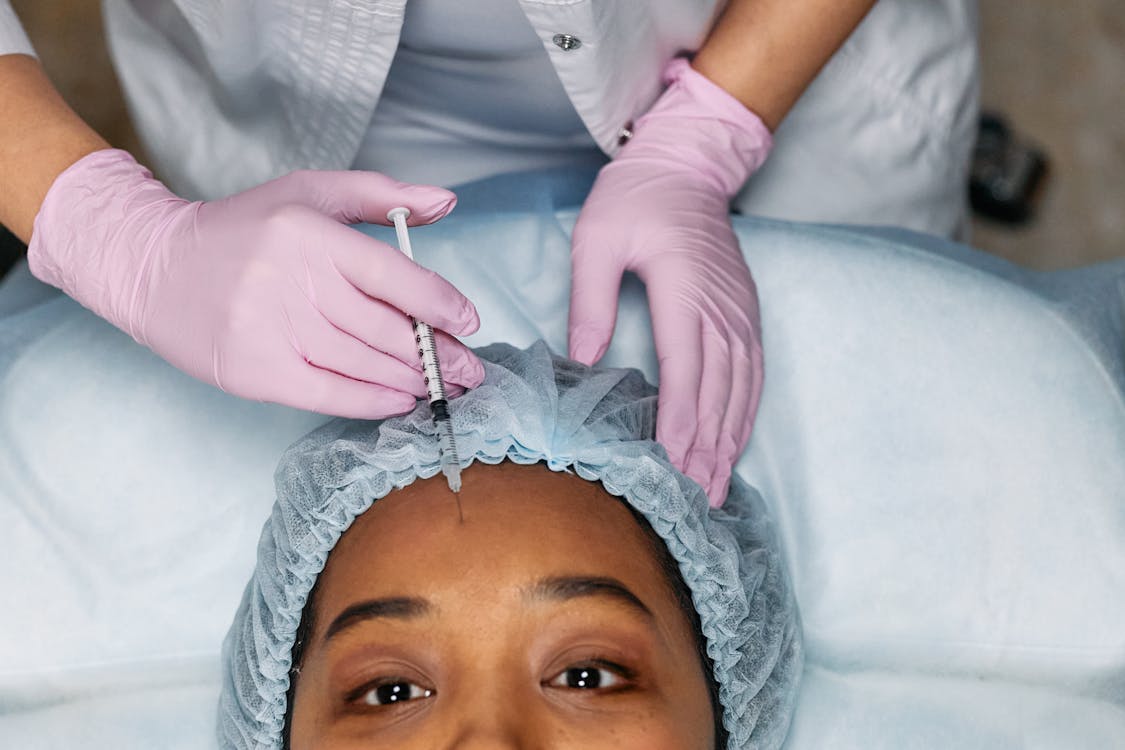 If you're new to fillers, it's a good idea to learn what they are. Fillers are a non-surgical cosmetic treatment that is designed to smooth fine lines and wrinkles on your face. They contain various substances that plump the skin and create the contours you desire, while also getting rid of facial lines. Dermal fillers can also treat sagging skin, helping you look and feel younger. 
Fillers are most often used on the face and can treat dynamic lines on your jaw, around the eyes, your forehead, around your lips and sometimes on your neck. That includes marionette lines and smile lines. Injectable fillers can also be used on the bridge of your nose, your earlobes, temples and cheeks.
Fillers aren't just for smoothing out wrinkles and depressions. They can also be used to accentuate specific features, most particularly the lips and cheeks. 
It's best to have a board-certified aesthetic physician do your fillers, as that person is trained and experienced with the techniques, which is important for your health and safety, but also ensures that you get the desired results. 
How Long Do Fillers Last?
The type of filler you choose plays a role in how long it will last, but in general, you expect the results for a few months to a year, perhaps more.
The area where the fillers are injected is another factor in how long they last. For example, fillers in the lips won't last as long as those in your undereye area.
With innovations in the field occurring all the time, you may find fillers that provide the long-lasting results you want and need. Talk with your cosmetic doctor to determine which kind of filler is best suited to your goals.
Types of Fillers
There are various fillers available – normally known by their brand name and it's important to consider your goals, your lifestyle, your skin quality, and your current health status as you decide which one is best for you. Below, you'll find out more about the types of fillers, their benefits and their potential risks so that you can decide which one is your top choice. 
Juvederm
Hyaluronic acid is one of the most popular ingredients in facial fillers because it's found naturally in your body. The results of hyaluronic acid-based fillers are softer and dissolve gently over time, preventing a sudden and harsh change in your appearance. 
Juvederm is one of the most common and popular choices for hyaluronic acid fillers and there are a few different versions under this umbrella brand name. The Juvederm Voluma XC filler is ideal for the jaw, chin and cheekbones and can last up to two years. Choose this one for creating support on your face, blurring wrinkles and smoothing sagging skin. 
Juvederm Ultra or Ultra Plus XC is better for more precise treatments, such as the lips, nasolabial folds and the chin, though it also works well on the cheekbones and jaw. Other Juvederm products, including Volbella XC and Vollure XC offer similar benefits, with results lasting approximately 18 months. 
Restylane
Restylane also makes use of hyaluronic acid to fight the signs of aging. There are several versions bearing this brand name which means there's bound to be a perfect choice for your facial needs. Restylane is a granular filler, which makes it an excellent way to boost volume in parts of the face that are lacking.
Restylane-L, along with the new EyeLight works well in the tear trough area for creating a gentle lift without the blue tinge that can sometimes appear when fillers are applied in this area. Restylane Silk is an excellent option for enhancing the lips and filling them out in a subtle, but natural way.
Restylane Lyft is a multi-purpose filler that is popular because it works on so many areas of your face, including the jaw, cheekbones, nose, forehead, temples and lips. This versatile version of hyaluronic acid adds the right touch of volume without obvious and dramatic changes to your face. Restylane Refyne works in small, precise doses to treat the lips and smile lines. This is a good option for surface lines but doesn't work as well on deeper wrinkles. 
Restylane Defyne treats the chin and jaw by creating structure and enhancing what you already have in a natural way. Other Restylane products, including the Kysse and Contour fillers, target the lips and upper face to create contour and smooth out lines and wrinkles. 
Belotero Balance
This subtle hyaluronic filler is a great choice for someone who is new to the experience. Belotero is great for the tear troughs, nasolabial folds and the nose, but also works well on fine lines. If you're getting fillers for the first time or you have just started noticing the signs of aging on your face, this is likely what your dermatologist will recommend. 
RHA Collection
Newer to the market than the others mentioned so far, RHA Collection is another line of hyaluronic acid fillers and is FDA-approved for dynamic wrinkles. Its best claim to fame is that it moves sympathetically with your facial movements so it looks more natural than some other fillers, 
Choose from RHA 2, RHA 3, or RHA 4, depending on what part of the face you want to target. RHA 2 is perfect for superficial lines and wrinkles, while you'll want to opt for RHA 3 if you want to avoid a stiff face and allow for natural movement. RHA 4 is your go-to for creating volume and contours throughout the face. RHA may be used in conjunction with lighter fillers to balance out the smaller areas of the face. 
Radiesse
Radiesse contains calcium hydroxylapatite (CaHA) that boosts elastin and collagen production for immediate results that will increase in the following couple of months after the treatment is administered. It's designed to create volume and contour on the face and treat fat loss that occurs as you get older. This isn't the choice for mild signs of aging as it is better suited for deep lines, including those on the cheeks, jaw, chin and hands. Radiesse lasts for 12 to 18 months.
Sculptra
Containing poly-l-lactic acid, Sculptra works over time by boosting collagen production. Using injectable collagen to treat the signs of aging is a great way to add volume to the face, but also increase the natural substances within the skin to provide long-lasting results.
Sculptra was originally designed to treat atrophy in the lip area for HIV patients, but after clinical trials it was later approved for use on nasolabial folds and deep wrinkles on the face. To get the full results, you'll need up to three treatments. This is also an option for treating the jaw, cheeks and temples. 
Bellafill
Perhaps not as well known as all the other facial fillers on this list, Bellafill's active ingredient is Polymethylmethacrylate (PMMA). This is the only filler you'll find that is approved to treat acne scars on the face. It also works well on deep facial wrinkles and can last up to five years, which makes it an excellent choice if you're seeking long-lasting results that you can count on.
The product uses bovine collagen, so you'll have to undergo an allergy test before using it and it also means it is not suitable for vegetarians and vegans. 
After Your Fillers
It's important to follow aftercare instructions after getting fillers for health and safety reasons. Fortunately, for most patients, there is minimal downtime and you can return to your normal daily activities fairly quickly.
Use the following aftercare tips to help achieve the best results and reduce the risk of negative side effects:
Avoid touching the treated areas

Don't drink alcohol for at least 24 hours

Skip the gym and any forms of vigorous exercise
Your dermatologist may have additional instructions for your recovery. Be sure you follow them carefully to avoid risks and get the most out of your fillers. 
Dermal Fillers and Safety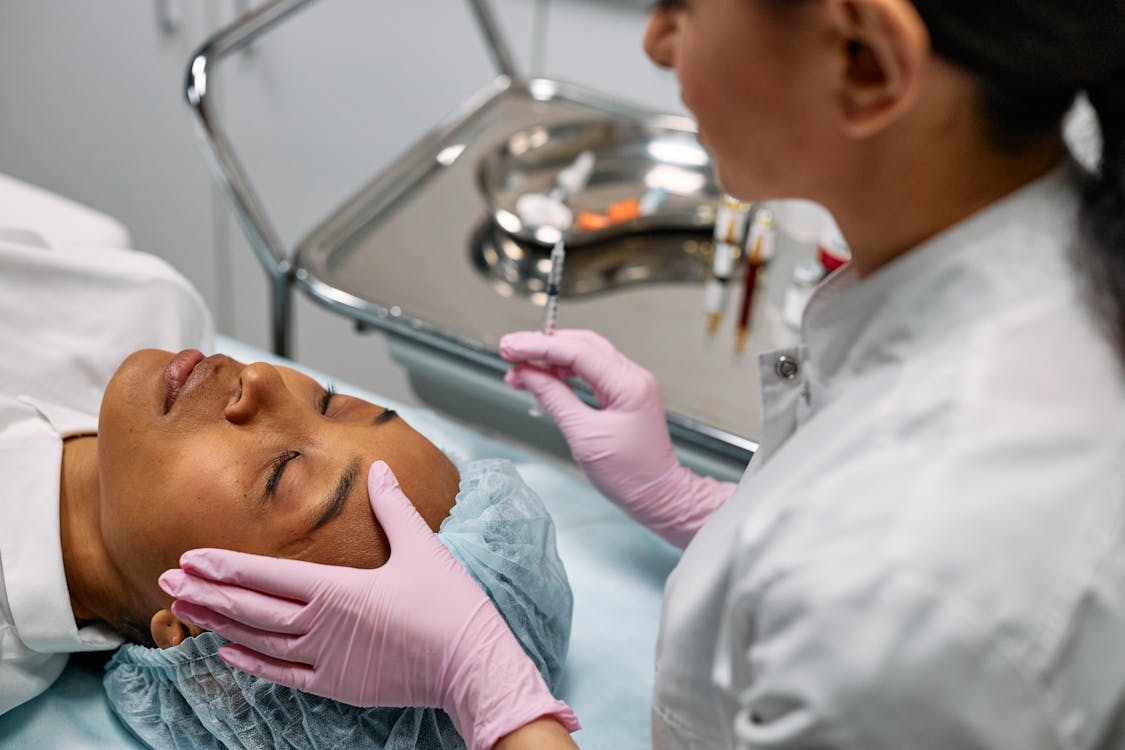 Professionals who apply fillers must follow strict safety standards, which should provide you with peace of mind if you decide they are right for you. However, as with any cosmetic procedure, there are some risks that you should know about before you make your final decision. Not only will you know the potential dangers, but you'll also be aware of what signs and symptoms warrant a call to your dermatologist, should they occur. 
There are some common normal side effects you'll experience after getting fillers, which are similar, regardless of which type or brand you choose. They include the following:
Redness

Swelling

Bruising

Light bleeding
Beyond this, there are some complications that are a possibility when you undergo dermal fillers. While they are rare, it's vital to understand them so you'll know if there's a problem that requires attention or further treatment. If you notice any of the following, contact your treating provider right away:
Excess swelling

Pain

Asymmetrical appearance

Skin damage

Allergic reactions

Infection

Numbness

Lumps under the skin

Rash

Loss of eyesight (go immediately to the emergency room)

Weakness or pain on one side of the body (go immediately to the emergency room)
The best way to get desirable results and avoid the risk of complications is to have your fillers injected by a board-certified physician with training and experience, including an understanding of safety qualifications. 
The Z Center for Cosmetic Health in Sherman Oaks offers a number of dermal fillers administered by cosmetic professionals under the direction of Dr. Michael Zadeh, a Board Certified Surgeon and Fellow of the American College of Surgeons.