Going to a medical spa isn't the same experience as a traditional spa. Think laser skin resurfacing, hair removal methods, and other cosmetic treatments, rather than a massage and a trip to the sauna.
While the experience is different, the way you feel afterward is likely similar. That's because most people get a boost when they look and feel their best. While you may be able to find some of the pampering treatments you can find at a day spa, at a medical spa, procedures are done under the supervision of a skin care specialist so you can tackle unwanted hair, acne, wrinkles, fine lines, and other skin concerns in a safe and effective way.
There are also other more complicated and more intensive procedures and treatments available at a medical spa which are carried out by licensed professionals. A big difference between a traditional spa and a medical spa is that a medical spa will be under the supervision of a senior medical professional, like a board-certified physician and will have certified technicians. A traditional spa is most generally staffed by aestheticians of varying levels. 
Never had a medical spa treatment before? Proper preparation is important and this guide will help you be as ready as you can be for whichever treatments you've chosen.
General Dos and Don'ts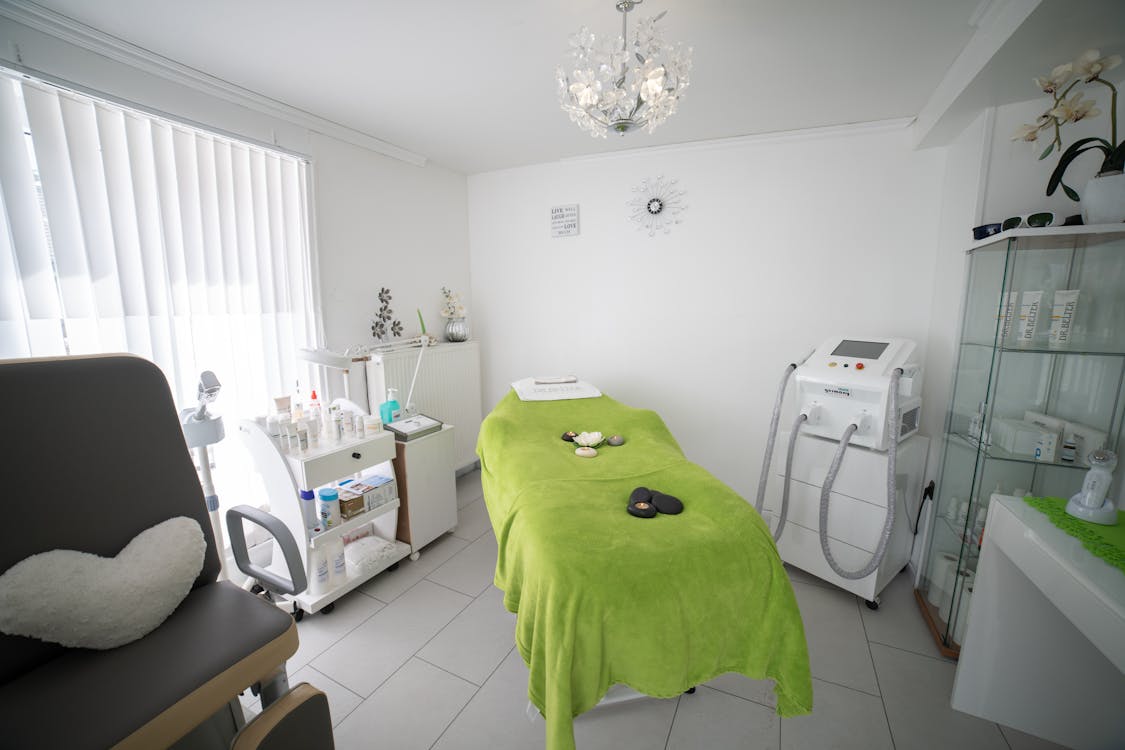 Much like you would for a day spa appointment, the best thing you can do when you prepare for your med spa appointment is to plan ahead and show up to your appointment on time.
Unlike a day spa, you shouldn't schedule anything too soon after your treatment in case it takes longer than expected or you need some downtime immediately following the procedure. For example, a few of the dermal filler options may cause pain and swelling and you might want to rest instead of heading to another task or appointment. Most med spas offer a consultation and your specialist will go over specific side effects and recovery expectations for the treatments you choose. 
In the week leading up to your med spa day, you should avoid certain medications, as they can lead to more bruising than is typical. This generally means any blood thinning medications, both over the counter and prescription. Examples include ibuprofen and Motrin. If you take any such medications, work with your doctor to create a plan for avoiding them for the period of time before your cosmetic treatments.
It's best to arrive at your appointment with a clean face. That means you should wash and remove all makeup and other products beforehand. This allows the medical professional to see the natural state of your skin to be sure you are getting the correct treatments for your skin type and the appearance goals you seek. Be prepared for a "before" photo, which allows your progress to be tracked and gives you the opportunity to see your results after recovery.  
There are also some dos and don'ts to keep in mind that are specific to the various treatment options available at med spas. Have a look at what they are below so that you can be as ready as possible when the big day arrives. 
Dos and Don'ts for Your First Chemical Peel
The goal of a chemical peel is to refresh and rejuvenate your facial skin by removing the top layers of dull skin and dead cells to reveal new cells and clean skin underneath. It's one of the more popular treatments for its anti-aging benefits. However, depending on the depth of the chemical peel, it can be quite intense, so it pays to be prepared. Following are some dos and don'ts that will have you ready when your appointment time arrives.
Do choose the right type of chemical peel – your skin type, skincare routine, the products you use and your medical history will play a role in the type of peel that will give you the best results. 
Do discuss medications with your med spa specialist – some meds can interfere with your recovery or cause adverse reactions after a chemical peel so be sure you provide an accurate list of medications and dosages before your appointment. 
Do follow aftercare instructions – this ensures that you see the best results and may include avoiding sun exposure, sleeping flat on your back and using any creams or lotions provided as part of the healing process. 
Don't exfoliate for one week before treatment – this can interfere with the peel treatment and lead to skin damage so check your products carefully and avoid any with exfoliating ingredients.
Don't wear makeup products for a few days before your treatment – this helps keep your skin clear of toxins, dirt and debris that can hinder the action of the chemicals in the peel.

Stay out of the sun – direct sun exposure can reduce the effects of a chemical peel so avoidance is important. Use

high-quality sunscreen

and wear a hat if you are going to be in direct sunlight for any amount of time.

Drink plenty of water – staying well hydrated boosts the effects of a chemical peel so be sure you sip often from your water bottle and avoid any products that could dry out your skin.
Dos and Don'ts for Botox and Other Dermal Fillers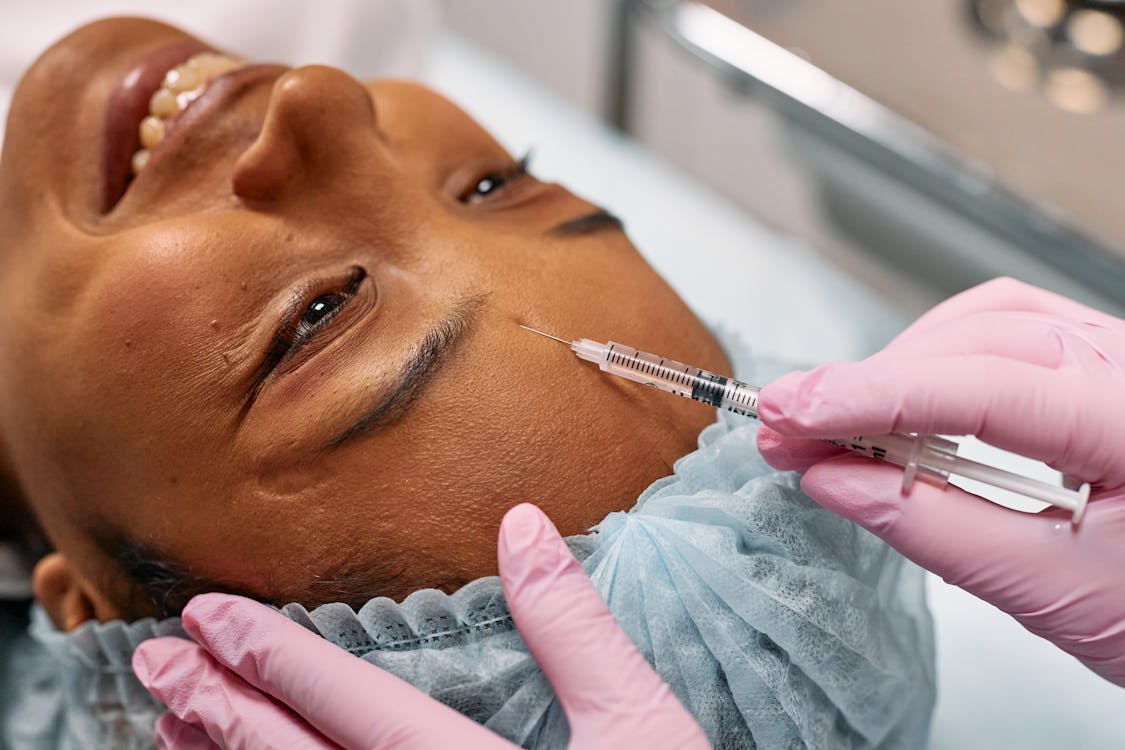 Sometimes called an injectable appointment, fillers like Botox, Juvederm and Restylane are used to smooth fine lines and wrinkles and are most often used on the face. Whether you choose lip filler injections or you opt for those around your eyes or on your forehead, it's vital to be prepared on the day of your appointment so that you get the most out of the procedure.
Do drink plenty of water – staying hydrated is important so drink plenty of water in the time leading up to the big day.
Do arrive with a clean face – that means you should wear any makeup or tinted moisturizer as these can get in the way of the fillers. 
Do undergo a facial before fillers – if you plan to combine fillers with a facial, the facial should be done first to prevent movement of the fillers.
Don't take any anti-inflammatory or blood-thinning medications for two weeks – these include fish oil, NSAIDs, vitamin E and several herbal products. Talk to your doctor about avoiding them before you stop taking any meds, especially prescription medications. 
Don't drink alcohol for 24 hours – alcohol can be dehydrating, but can also increase bruising so avoid any alcoholic beverages before getting any fillers.
Don't forget to mention medical conditions – this includes pregnancy, breastfeeding, cold sores, rashes or other blemishes that can interfere with fillers or compromise your health or the health of the skin specialists administering the treatment. 
Dos and Don'ts for Body Resurfacing and Skin Improvements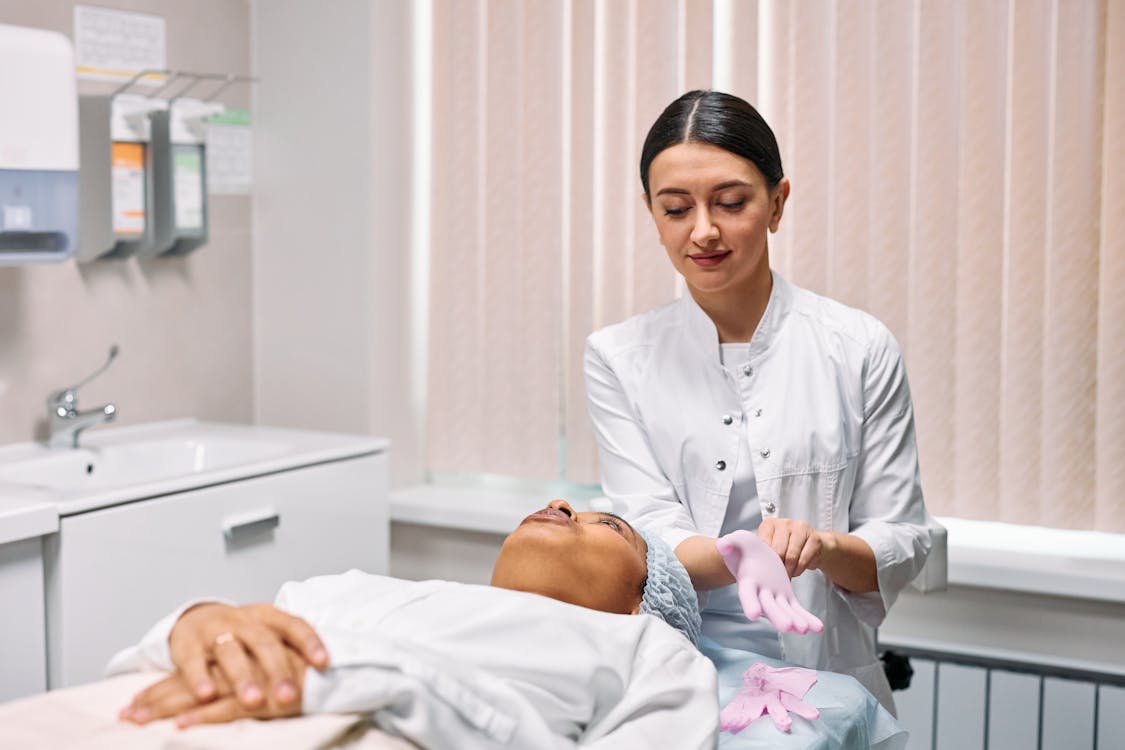 Among the methods for treating fat bulges, cellulite, stretch marks and loose skin are Emsculpt, Sculptra, Microneedling and Coolsculpting Elite. These procedures work as collagen stimulators or fat freezers, which can help you sculpt and tone specific areas of the body. Proper preparation means you're ready on the big day, while also reducing the risk of adverse effects and complications. 
Do understand recovery – while this is a non-surgical, fairly non-invasive type of treatment, you may be a bit sore afterward and could need a day or two of downtime as you recover.
Do your research – there are a variety of body resurfacing options so make sure you work with your specialist to find the right one for your body shape and size, as well as the goals you have for the treatment. 
Do have some body satisfaction – these types of treatments are not weight loss methods. They are designed to sculpt your body and reduce the appearance of cellulite once you have lost the weight, so keep your expectations in check beforehand. 
Don't expect immediate results – swelling and discomfort are common after body resurfacing and cellulite reduction and you likely won't see the final results for at least a few days, so patience is key. 
Don't use medications without approval – some over-the-counter herbal remedies and medications, as well as prescription meds can interfere with recovery so don't take anything without consulting with your spa technician.
Don't be worried about lumps and bumps – these are a normal part of the recovery process, but be sure to mention them if you're concerned for any reason. 
Dos and Don'ts for Non-Surgical Lifts and Volumization
A non-surgical lift is a great way to counteract the hands of time and regain a youthful appearance by refreshing your face and treating sagging and a wide range of other complaints. An example might be a non-surgical nose job or a focus on the neck and jaw. It's often done using dermal fillers of some type so the dos and don'ts may look similar.
Do provide your medical history – non-surgical lifts may not be the right option for you if you are pregnant, breastfeeding, have an allergy to the dermal ingredients or have recently had a dental procedure. 
Do avoid blood thinning medications – this includes aspirin and ibuprofen, as well as prescription blood thinners. 
Do plan for recovery – you will need to avoid exercise, alcohol and excess salt in the days and weeks following the treatment. You will also need to follow instructions for personal care products, including

acne products

, that are applied to the skin as it heals. 

Don't apply pressure to the area – after a non-surgical lift, avoid pressure as the area heals. This includes wearing sunglasses and high collars but will depend on where your lift was performed. It's also important to avoid pressing or rubbing the treated areas during the healing process. 
Don't wear makeup for 12 hours – in the time after your lift, avoid applying makeup. This keeps you from putting unnecessary pressure on the area, but also keeps makeup from interfering with proper healing. 
Don't undergo traditional spa treatments – after a non-surgical lift, avoid the sauna and steam room, don't undergo a facial or other facial treatment and skip the hot bath for a few days to ensure that the healing process occurs as it should. 
Dos and Don'ts for Hair Removal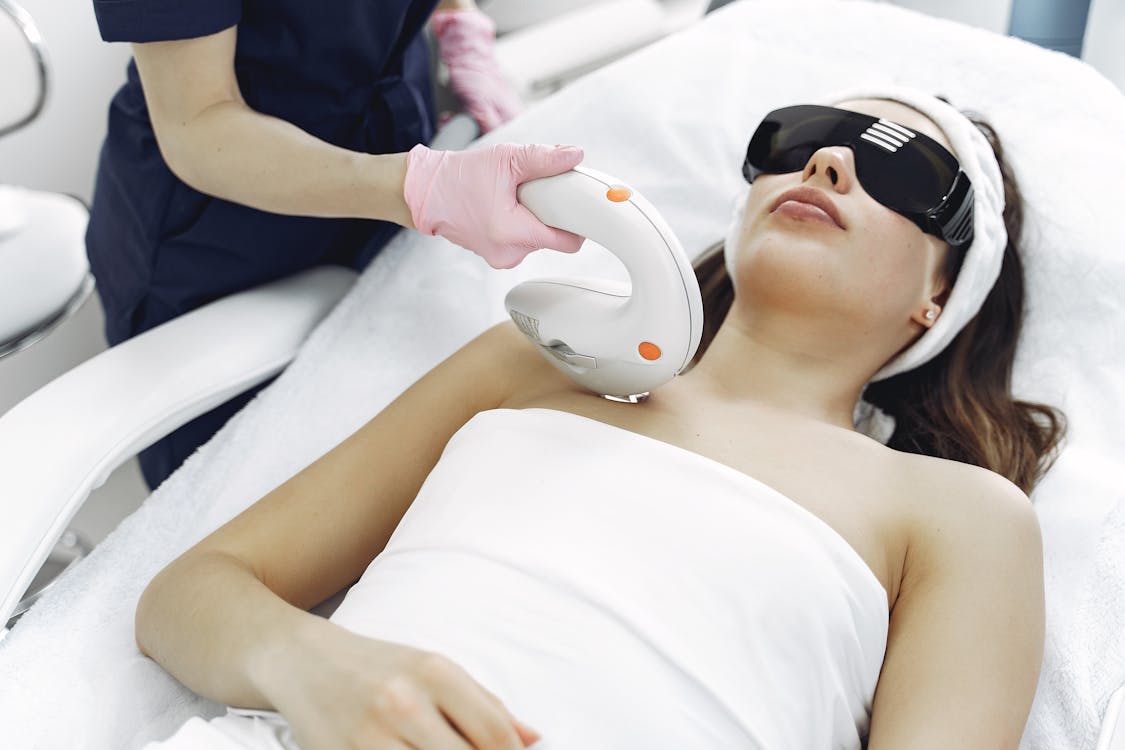 Your first laser hair removal procedure can be a bit daunting. However, if your goal is hairless skin in one or more areas on your body, you'll be happier if you're prepared. Laser hair removal treatments are not as invasive as other med spa treatments and you can likely return to normal activities pretty quickly. However, there are some dos and don'ts to being as prepared as you can be for your first laser treatment.
Do arrive with clean skin – lasers can more effectively penetrate the hair follicle when the skin is clean and that includes bikini laser services, the underarm, the legs and anywhere else you are trying to remove hair and slow new hair growth. 
Do avoid waxing or plucking for six weeks – this can be an awkward process since hair removal is your goal, but the treatment cannot adequately address hair removal if you have pulled it out at the root before your procedure. 
Do shave the area – unlike plucking and waxing, shaving does not remove the hair's root and removing surface hair reduces the risk of burns during a laser hair removal treatment. 
Don't spend too much time in the sun – tanning increases the risk of laser burns, and that includes using tanning beds. Avoid sun exposure in the two weeks leading up to your laser hair removal appointment. 
Don't drink alcohol or coffee before treatment – alcohol dehydrates the skin, which can increase the pain you feel during hair removal. Coffee can do the same thing for some patients so it's best to abstain 24 hours before your appointment. 
Don't forget to follow skincare instructions – in addition to using caution with blood thinning medications, it's vital to use caution with skincare products, especially those that contain exfoliating ingredients, retinols, benzoyl peroxide and any that contain ingredients that dry out your skin. 
Your Takeaway
There is a long list of great benefits that go along with a trip to the medical spa, including reducing the appearance of crow's feet, reducing skin pigmentation, alleviating the appearance of veins and many others. However, if you're a newbie, it's best to be prepared. Knowing what you should and shouldn't do before and after your appointment will help you get the best results. Not only will this prepare you for your first time, but will also have you ready for any future skin treatments. 
Using the right skincare products after your procedure is important. The Zadeh MD skincare line is ideal for many skin types and purposes and is sure to have the products you need to get the vibrant beauty and complexion you want. 
If you're ready to schedule your med spa appointment and get the look you want, contact the Z Center for Cosmetic Health today to set up your initial consultation and find out more about being ready when the day comes for your treatment.