When it comes to cosmetic beauty, it's not only a case of deciding which treatment you want but also where to get it. If it's not a case of picking up a product from the drugstore aisle, then you're looking at what is loosely described as a beauty salon. 
Calling it a beauty salon is a bit of a disservice but if we were to call it a spa, there's generally a different perception of what these both are. Conceptionally, most people think a beauty salon is a place where you pop in for a quick treatment while a spa is a place of sanctuary and relaxation where beauty is more of an experience. There's even more ambiguity when you learn there are day spas and medical spas. 
Though enhancing beauty through personal care treatments is the aim of both, there is a difference between a day spa and a medical spa.
What is a Day Spa?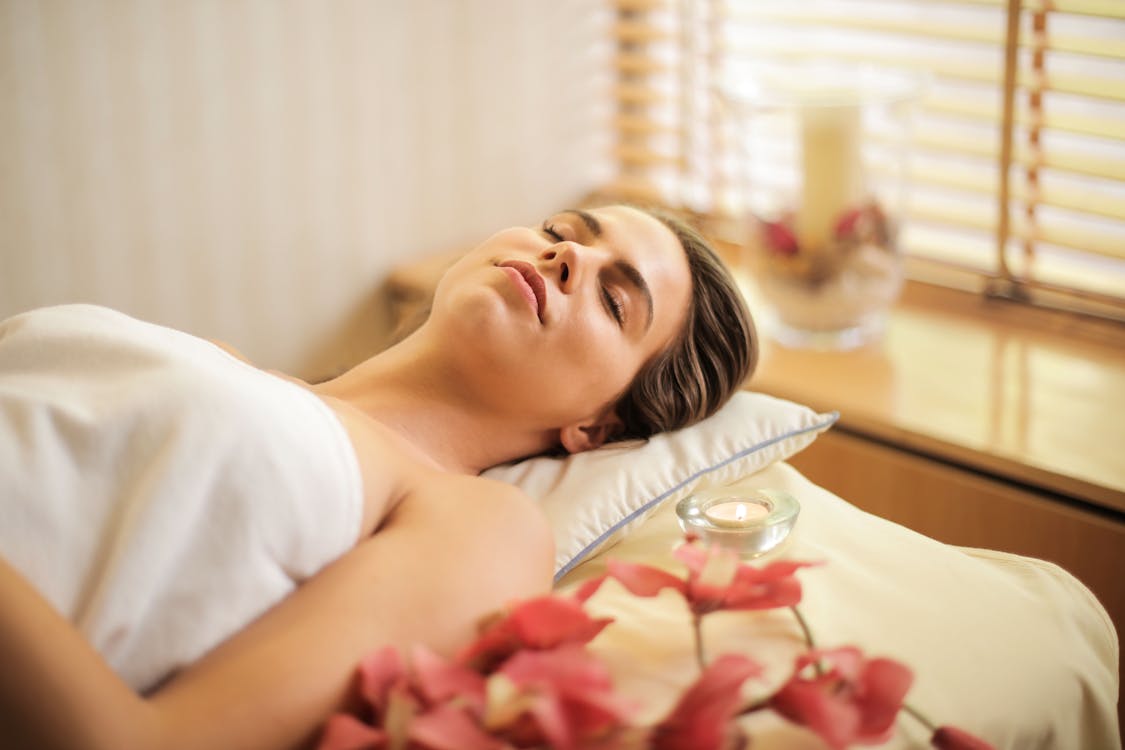 A day spa provides aesthetic treatments in a relaxed environment. They are generally high street and mall establishments although they can also be found in hotels and attached to other personal service businesses such as hair salons. 
Typical services offered at a day spa are the kinds of spa treatments that you might be the most familiar with, such as massages, facials, and mud wraps. Various specialized and dermatological treatments target the outermost layers of the skin. Other popular types of treatments and services at day spas include things like manicures, pedicures, wax removal of unwanted hair, and eyelash extensions.
Day spa treatments can also include a full range of hair and makeup services as well, but this will very much depend on the sizes and types of spas that you are visiting.
You might say that a day spa offers a range of what would be typically called beauty treatments with results that are in the main, temporary. 
Day spa services include (but are not necessarily limited to):
Various Types of Massages

Eyelash Extensions

Hair Removal

Lash and Brow Tinting

Eyelash Lift

Body Wrap

Hot Stone Massage

Waxing

Facials

Permanent Makeup

Salt Scrubs

Hair Salon and general Hair Care Concerns

Body Scrub
Although a day spa needs to be a licensed business, not every member of staff employed needs to be a qualified or certified professional. It depends on the range of treatments provided.
Staff that need to be licensed professionals include
Massage therapist

Cosmetologist

Esthetician

Electrologist

Manicurist
Any staff employed in these roles in a day spa should have obtained certification from an accredited program that enabled them to receive a license from the state. License requirements can vary by state. 
What is a Medical Spa?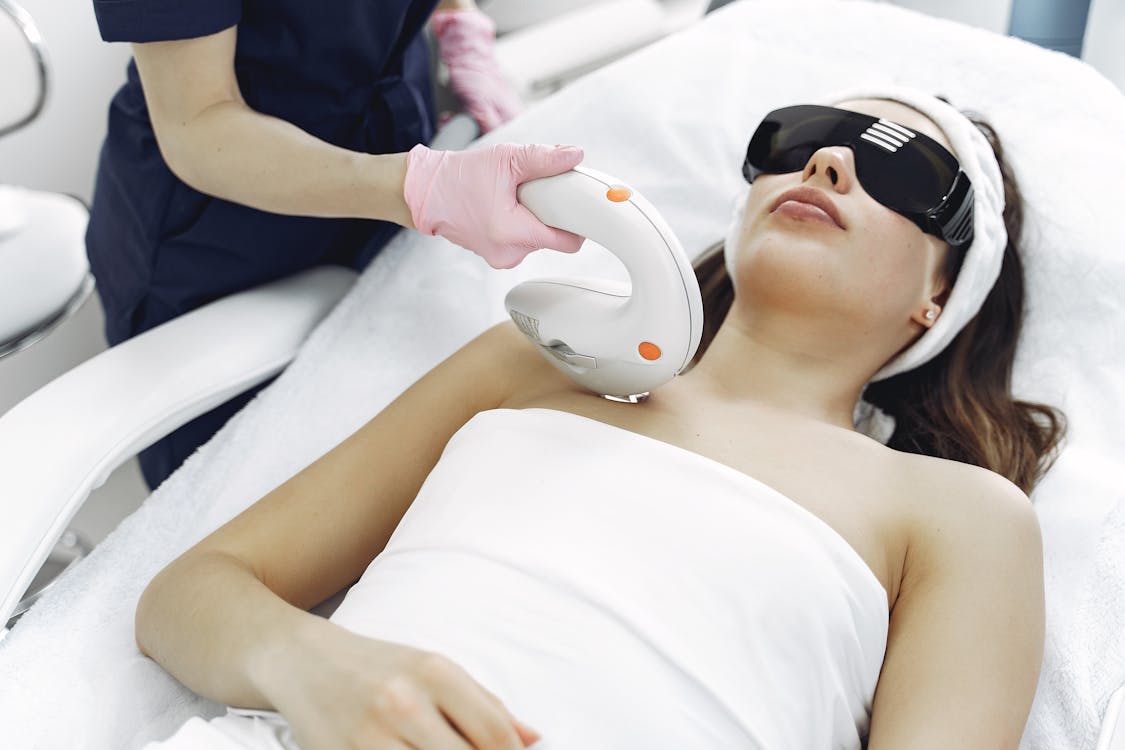 Medical Spas are a much newer concept than day spas. Their proliferation coincides with a massive increase in the number of available cosmetic treatments that developing technology has given us. 
The big difference between a day spa and a medical spa is given in the name. Medical has a much wider implication than cosmetic. 
Day spas provide what might be described as superficial treatments as they impact the outward appearance by treating the uppermost layer of the skin. Medical spa services go much deeper. 
A medical spa is a clinic-based setup under the supervision of a medical director – a qualified physician. They offer a range of non-invasive medical treatments that are transformational and produce lasting improvements for the skin, hair, and body. 
There is a wide variety of specialized treatments. Depending on which med spa, the menu of treatments can include:
Nonsurgical Face Lift

Platelet Rich Plasma Facial

Microdermabrasion

Chemical Peel

Botox and similar Injectable Treatments

Photo Rejuvenation

Radio Frequency

Natural Acne Treatment

Laser Treatment

Tattoo Removal

Stretch Mark Treatment

Hair Restoration

Sexual Dysfunction Treatment (male and female)

Hormone Replacement Therapy
Many medical spa treatments require specialist equipment that has been specifically developed with cutting-edge technology. Consequently, a medical aesthetician will generally have more training and knowledge than a day spa technician. A medical spa will typically employ medical professionals like board-certified dermatologists, licensed physicians, board-certified physician assistants, and nurse practitioners. 
Treatment options are more complex and more invasive than day spa treatments. Although FDA-approved, medical-grade treatments do carry greater risks, albeit in the majority of cases side effects are minimal.   
It is important to note that although the treatments are described as more invasive, this is in comparison to day spa treatments. Medical spa services typically do not include surgical solutions. For procedures like breast augmentation, facelifts, tummy tucks, etc, you will need to see a plastic or cosmetic surgeon. 
Medical spas and day spas differ in the range of services and qualification/experience of staff but another key difference is in the results. 
A day spa treatment will have an instant notable difference and may last a few days. The results of medical-grade procedures may not show immediately. Also, a treatment plan of several sessions may be required to achieve the desired long-term results compared to day spa services which are a single treatment. 
It is important to note that many states in the U.S. now allow medical spas to be run independent of physician ownership and supervision. It is our opinion that visiting these facilities should be done with caution.
Choosing a Treatment
As you can see, the difference between a day spa and a med spa can be quite significant depending on the specific type of treatment that you are looking to benefit from.
If you are interested in milder forms of relaxing self-care and skin or cosmetic treatment, then the popular treatments offered in a day spa setting will be appropriate.
If you have decided that you want longer-lasting more noticeable results, look to the more advanced treatments offered by a medical spa. 
The Z Center for Cosmetic Health in Sherman Oaks is under the ownership and direct supervision of medical director Dr. Michael Zadeh, an award-winning, board-certified surgeon and a fellow of the American College of Surgeons. 
This medical spa offers a wide range of treatments for women and men in state-of-the-art facilities using the latest in advanced technologies. Use the contact form on the website to enquire about treatment or book a personal consultation.