As we move through 2023, the medical aesthetics industry continues to grow and thrive, particularly in North America. Part of the reason for this is the new advances and innovations when it comes to cosmetic treatments, but the technological strides being seen in the field also contribute to the fact that more and more people are seeking out aesthetic procedures for some reason or another. Interested? Keep reading to find out just what 2023 (and beyond) has in store for us.
Developments to Watch For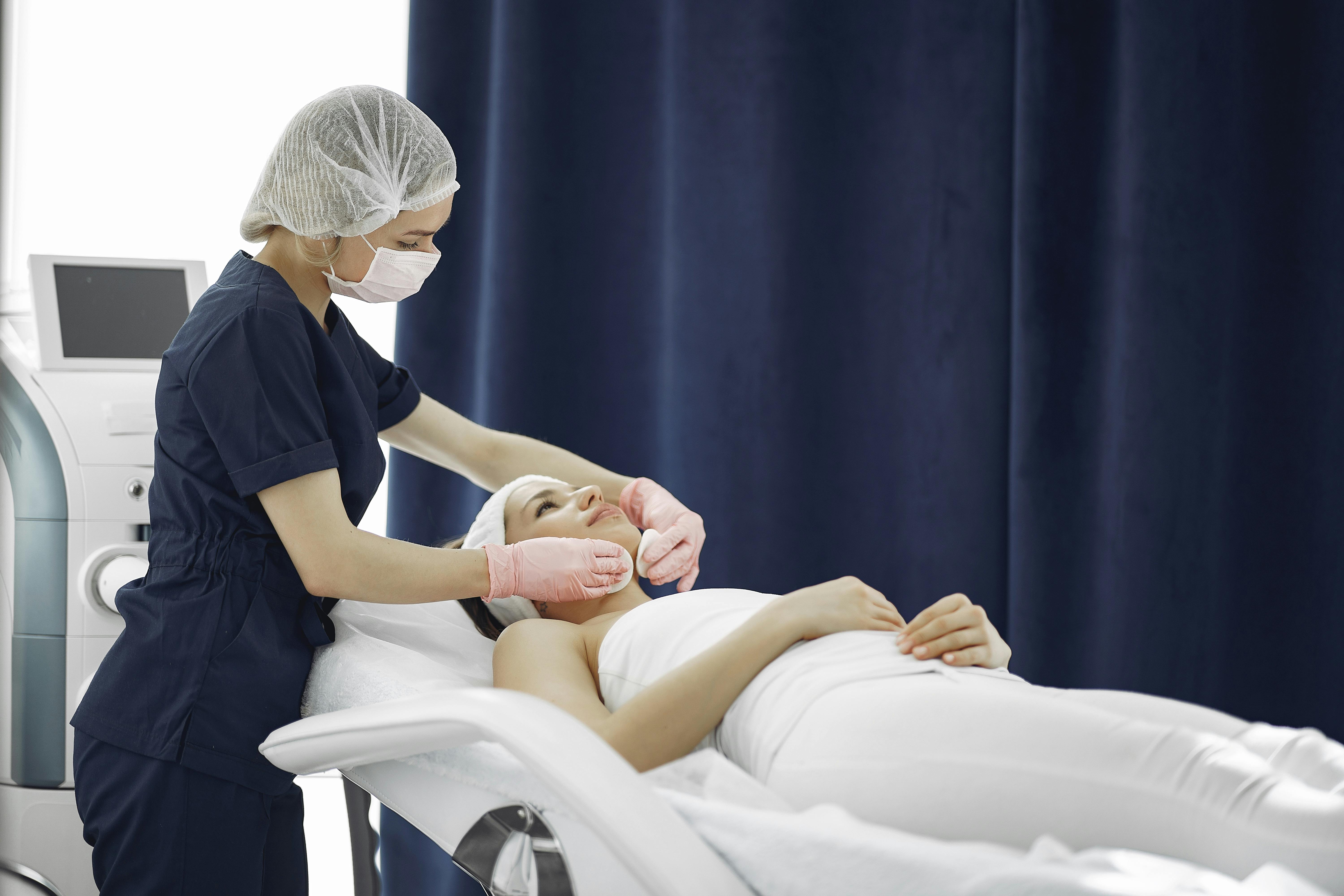 Developments in the medical aesthetics market continue to happen all the time. Knowing what the latest and greatest is can help you determine which cosmetic procedures might be effective treatment options for the aesthetic concerns that you have, whether you are looking for something to tone and tighten loose skin or you want to promote healthy hair growth. No matter what you're seeking, the latest developments in aesthetic medicine are sure to help you reach your appearance and confidence goals.
AviClear
This is a recently FDA approved device used to treat acne, mild, moderate and severe. It works by suppressing the sebaceous glands in the face, which are what produce the oil that can lead to pimples and blemishes. It can help clear skin without the use of prescription acne medications. The aesthetic outcomes are recommended for all skin types, which makes it ideal for many patients.
Juvederm Volux XC (and other fillers)
As dermal fillers continue to be a popular cosmetic treatment, there is continued advancement in the types used and the administration methods that create success. Juvederm Volux XC contains hyaluronic acid and is a gel filler. It also happens to be the first of its kind to be approved by the FDA as a way to create definition in the jawline. Other fillers known as skin boosters are also being introduced that are fine-tuned for use in the superficial layers of the skin with active ingredients that stimulate collagen production and increase hydration in the face.
Renuva
Many beauty centers are considering (or already are) offering Renuva, which is one of the cutting-edge technologies used to transfer fat. It's an alternative to fat grafting that is an injectable that works to stimulate adipose cells. It hasn't yet received FDA approval so the treatment is currently used off label at many clinics and you may have to ask for it if you want to give it a try.
DAXXIFY 
Short for daxibotulinumtoxinA-Ianm, DAXXIFY is an injectable that is long-lasting and contains a neurotoxin (similar to the botulinum toxin in Botox) that helps treat fine lines and wrinkles, with results that stick around longer than other anti-wrinkle injections, in many cases as many six to nine months. DAXXIFY is FDA-approved, making it one of many in the wide range of neuromodulators that you can count on for the results you're looking for.
Thread Lifts
Thread lifts aren't exactly a new technology, but 2023 is seeing a resurgence in their use. An alternative to fillers, a thread lift can be used to create a lift, sometimes on the face, sometimes on the belly, sometimes in other parts of the body. While they've been around for a while, new technology means sturdier threads that create volume, while also enhancing the production of collagen. At the same time, they can provide good results in the appropriate patients.
Combination Treatments
In the same way we continue to see advances in technology, we also see that aesthetic providers are honing their techniques, which means there are a variety of cosmetic treatments that allow you to target more than one area at the same time. The goal is to create the optimal outcome for each and every patient, but also to reduce downtime and allow for recovery of more than one procedure at the same time.
In the past, this might have been something like breast augmentation combined with liposuction. Now you're also seeing it used for more combinations and more precise procedures. For example, microneedling sessions may be combined with lasers to treat both skin quality and skin laxity.
In the same way, combining cosmetic tools with topical treatments allows for customization for every patient, optimizing the outcome, while also reducing recovery time.
Facial Sculpting 
Many patients gravitate to facial treatments. After all, the world sees your face all the time, so it makes sense that you want it to look its best. In fact, many younger patients are seeking facial sculpting and contouring treatments in 2023, which is a trend that is expected to continue. Removing buccal fat is especially popular at the moment (buccal fat occurs between the cheekbones and the jawline). The treatment is done on an outpatient basis and involves a small incision inside the mouth, allowing your surgeon to remove the fat deposit there.
A fractional facelift is another option and is similar to a punch biopsy, on a much smaller and more precise scale. It works by removing very small circles of the skin and is most often used to treat fine lines and wrinkles on the face. As the circle heals, it leaves behind no scar, but as it heals, it creates a facelift-like effect. Ellacor is one brand of micro-coring device that is used to carry out the procedure.
Microneedling
Not only is microneedling trending as part of a combination treatment, but it's also trending on its own. The Vivace Ultra™ Uniform RF Microneedling device is an innovative piece of equipment that uses ultrasound technology to create a facial map that allows for specific targeting of the skin, which means completely customized microneedling treatments that give you the exact results you're looking for.
The Matrix Pro applicator is used in clinical practice and shows great results on skin of color, building collagen and improving overall tone and texture. It can also be used to treat acne scarring, wrinkles and loose skin, particularly on the stomach.
Use of the DP4 Microneedling pen is also rising in popularity. It's approved for use on acne scars and is innovative in that it makes use of digital technology to boost the speed and effectiveness of microneedling for acne scarring.
AgeJET
This is a non-ablative skin regeneration treatment that is considered an anti-aging procedure that only requires one treatment. As technological advancements go, this is attractive to many patients who want to be done quickly and don't want to have to schedule repeat treatments and their downtime. It utilizes nitrogen plasma to stimulate nitrogen atoms, which stimulates the skin, which in turn helps counteract aging.
Topical Innovations
The products you put on your skin, both in the clinic and at home, play a huge role in the health and appearance of the skin on your face and body. For that reason, they are also something that is always being improved upon, offering the most optimal and customized results for patients. TargetCool is one such innovation. Compressed CO2 is applied to the skin, creating a cooling and numbing effect that makes it ideal for reducing discomfort during a dermal filler treatment.
MELA BRIGHT [C+] is another topical treatment. It aids in skin rejuvenation by combining stabilized cysteamine with stabilized L-ascorbic acid, which results in treating and preventing skin discoloration. It's safe for most skin tones and is a viable alternative to corticosteroid products, as well as hydroquinone. Choose this treatment for melasma and sun damage. It can be used on a daily basis, as well as combined with other facial procedures, including microneedling and chemical peels.
Using D·E·J Daily Boosting Serum infuses the skin with antioxidants, including sunflower sprout extract, which recent research finds can counteract the aging effect of glycation. It takes collagen production to the next level by also reaching the cells in the skin, boosting the anti-aging effects.
Kimera Labs is responsible for a significant amount of the annual growth rate when it comes to patients seeking out topical skincare. That's because they market products that positively impact ribonucleic acid (RNA) with proven results. These products can be used in conjunction with microneedling to boost the efficacy of the treatment by enabling the product to sink deeply into the skin.
Aesthetic Devices
If you've ever visited a med spa or an aesthetic physician's office, you are no doubt familiar with the many devices used to deliver treatment, whether that's a surgical procedure or any of the many non-invasive procedures offered in such locales. The CuraCator device is an FDA class 1 medical device used to control the application of products to the skin. Not only does this offer peace of mind when it comes to safety and reduces the risk of overexposure, but it also helps preserve products, which can result in lower costs for clients.
ARTAS iX is the newest and latest when it comes to hair regrowth. It makes it simpler and easier to carry out graft implantation, which reduces trauma to the hair follicles and allows for more precise spacing of the hairs in the desirable pattern.
Patient Assessment
Innovations in patient assessment techniques mean more customized treatment and a better picture of the deeper layers of the skin. This allows for a better plan for treatment when it comes to many skin concerns.
The ARtery3D device is ideal for ensuring that cosmetic injectables are carried out with minimal risk. That's because it allows injectors to see the skin's vessels, without having to stain them with dye. This cuts the risk of some of the complications of injectables, including necrosis and loss of vision.
Trends for 2024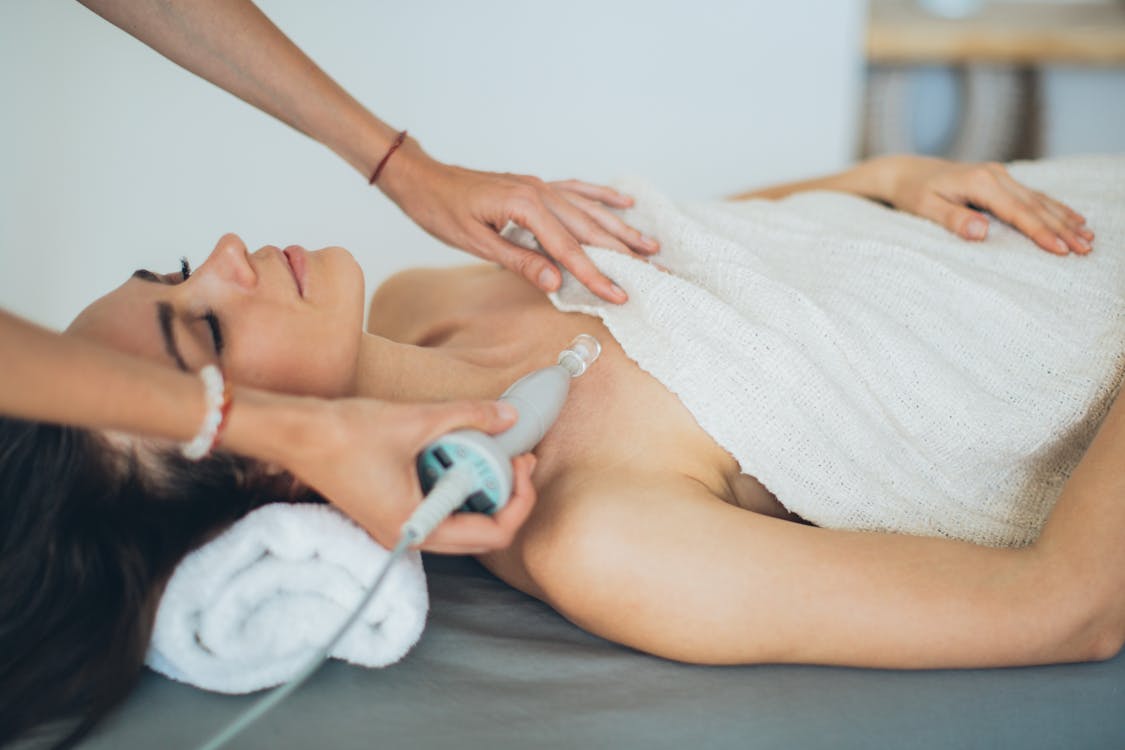 The treatments above are some new and innovative products that have come onto the market recently. We have not directly evaluated their efficacy, and results will always vary from person to person. Not everyone may be an appropriate candidate for these treatments. 
Now that you know what some of the latest and greatest advancements in medical aesthetics are, you might be wondering which to put on your list for the end of 2023 and start of 2024.. With so many safe and revolutionary choices, you should be able to find just what you've been looking for. What determines these trends? Often it's celebrity attention, social media influencers, the newest technology and the desire to look good in the continued usage of Zoom and other video conferencing setups for business. 
Read below to find out about what trends 2024 is seeing.
Fillers
Dermal fillers, including Restylane, are trending this year (as they have for many years past) because it's a cost effective and viable way to restore volume to the face and smooth wrinkles and fine lines at the same time. If you're looking to restore your youthful complexion in 2023, dermal fillers are the clear choice.
Another trend you're going to see this year is Exosome treatment, which is your go-to for facial rejuvenation. It's another fantastic choice for fighting aging and turning back the hands of time. It can also be used to treat hair loss for men and women. The treatment uses the stem cells, growth factors, and cell signaling molecules to repair damaged DNA, stimulate the building blocks of collagen production, and create healing in the targeted area. It does this by boosting growth factors and reducing recovery time.
RF Microneedling, as you read above, is one of the medical aesthetics procedures that has seen quite a bit of advancement recently. If you've been on the fence about giving it a try, those innovations make 2023 the time to finally make an appointment. The tiny needles used during the procedure create damage to the skin, which spurs the blood vessels to boost the healing process. When that happens, collagen production goes up, generating new tissue in the treated area. Not only can this help reduce the appearance of scars, but it can also be used to smooth the skin's texture and improve skin tone.
During 2023, laser hair removal is another trend that you might be interested in. It has highly favorable results and is safe and long-lasting. A variation on the trend you might see this year is the uptick in males seeking laser hair removal. Once something primarily sought out by females, it's now something a broader range of patients are trying.
Look for LED light therapy this year as well. What is it? Light therapy is designed to treat wellness from the inside by regenerating skin cells and encouraging new tissue growth. Not only does this boost the results of your procedure, but it also cuts down on the recovery time. Light therapy is commonly used to treat eczema, hair loss and acne. It can also reverse sun damage, encourage wound healing, and fight the signs of aging, including by smoothing wrinkles on the face.
This year is also going to see chemical peels continuing to trend. While they aren't new, you read above that innovations are making the topical products used for the procedure much more effective, meaning more favorable results for many patients. The treatment targets enlarged pores, acne and an uneven complexion. It's also ideal for smoothing the skin, erasing wrinkles, and evening skin tone.
Finally, body sculpting, with all of its newest technologies is trending in a big way in 2023. Specifically, cryolipolysis (coolsculpting) which is designed to reduce fat in the flanks and stomach area. It's a non-surgical fat removal technique that is both safe and effective. EMSculpt NEO continues to explode in popularity as a best in class treatment to help build and tone muscle definition.
Your Takeaway
There's no doubt that the medical aesthetics industry will continue to grow and evolve as new treatments and products are discovered. This year appears to be a good one for finally making the jump and undergoing the medical aesthetic treatment you've been considering. It's never been a better time to get in on the newest innovations in the field, which promise outstanding results, higher levels of safety and reduced downtime. Not only is this exciting for patients, but it offers a rewarding career for interested individuals.
Either way, make today the day you take your skin health into your own hands and set up a consultation with the Z Center for Cosmetic Health to create your customized treatment plan. You won't regret it in 2023, 2024 or in the years to come.