Facials were one of the first treatments to be offered in beauty salons and spas and they remain hugely popular today. There is a vast range of types of facials and products available on beauty products shelves and in salons and medical spas. Facials are one of the most accessible self-care treatments and can cost as little as a few dollars to a few hundred dollars.
As well as a pampering experience to be enjoyed, facials are also designed to deliver skincare results, anything from brightening the complexion to a healthy glow to reducing the signs of aging. More advanced and intense medical-type facial treatments, like chemical peels and microdermabrasion, can deal with complex skin issues like acne marks and hyperpigmentation.
No matter what your skin type, skin issues, or what kind of facial skin treatments you have tried, there is always room to experiment and try something new in your skincare routine. You never know what might improve your skin health and skin problems if you branch out and be adventurous!
Whether you're looking for a special one-off treatment or enjoy a regular facial, there are some amazing benefits and it isn't limited to healthy skin! Here are some of the many benefits of facials.
Rejuvenate The Skin
The most basic effect you look for from a facial is a rejuvenation of the skin surface to improve texture and tone. This also makes your skin more receptive to products like moisturizers and eye creams.
Improve Blood Circulation
The act of a facial massage that occurs naturally with some skin treatments is great for improving blood circulation. This means more oxygen reaches the skin and this speeds up the important process of cell regeneration.
The faster your cell regeneration, the quicker your dead skin cells are naturally replaced. This works to improve the overall quality and appearance of the skin.
Detoxify The Skin
In the same way that a food detox rejuvenates your digestive system, a facial can detoxify your skin.
Without regular facials, you are more likely to experience problems such as dryness and flakiness or the other extreme, more regular acne breakouts.
Detoxifying facials contain rich antioxidants. Whether you choose a natural and organic facial or a chemical-based facial, you can be sure that the antioxidant levels will be high.
In particular, facials that include essential oils and herbal extracts can help to accelerate the detoxification process.
Reduce Acne And Acne Scars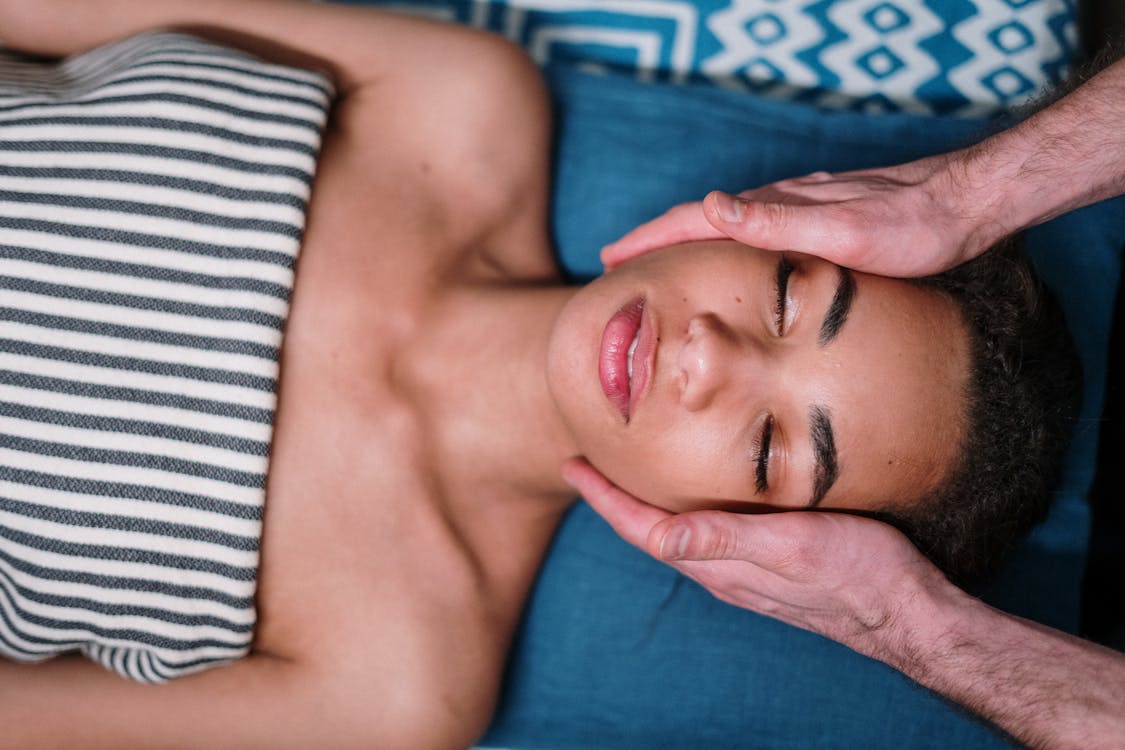 Acne breakouts are one of the most common skin problems and facials can help to address the concerns, particularly blemishes and scars. Rather than popping pimples, something that all skin experts will advise against, a facial treatment deals with them in a much better and more sterile manner.
A facial can help to soak up and remove excess oil and impurities from your skin surface, both major causes of acne and breakouts.
Facials on their own can't treat acne so it goes completely away but when combined with appropriate medications, they can help to remedy some of the effects it has on your oily skin.
Blackhead And Whitehead Removal
A facial, usually a peel-off type rather than a wipe-on/wipe-off type cleanser, may be designed to remove stubborn blackheads and whiteheads to produce a clearer complexion.
Often, tools like steamers and pore uncloggers are used in the process and the resulting smooth and regenerated skin is transformative.
Exfoliate The Skin
Even if not specifically formulated for exfoliation, the natural action of application and removal of product for a facial will remove dead skin cells and promote new skin cells to the surface. Until old skin is removed, your face will look dull and prematurely aged.
A habit of regular facials will promote continuous removal and renewal of skin cells, meaning you should retain a healthy, glowing, and youthful complexion.
Tighten The Skin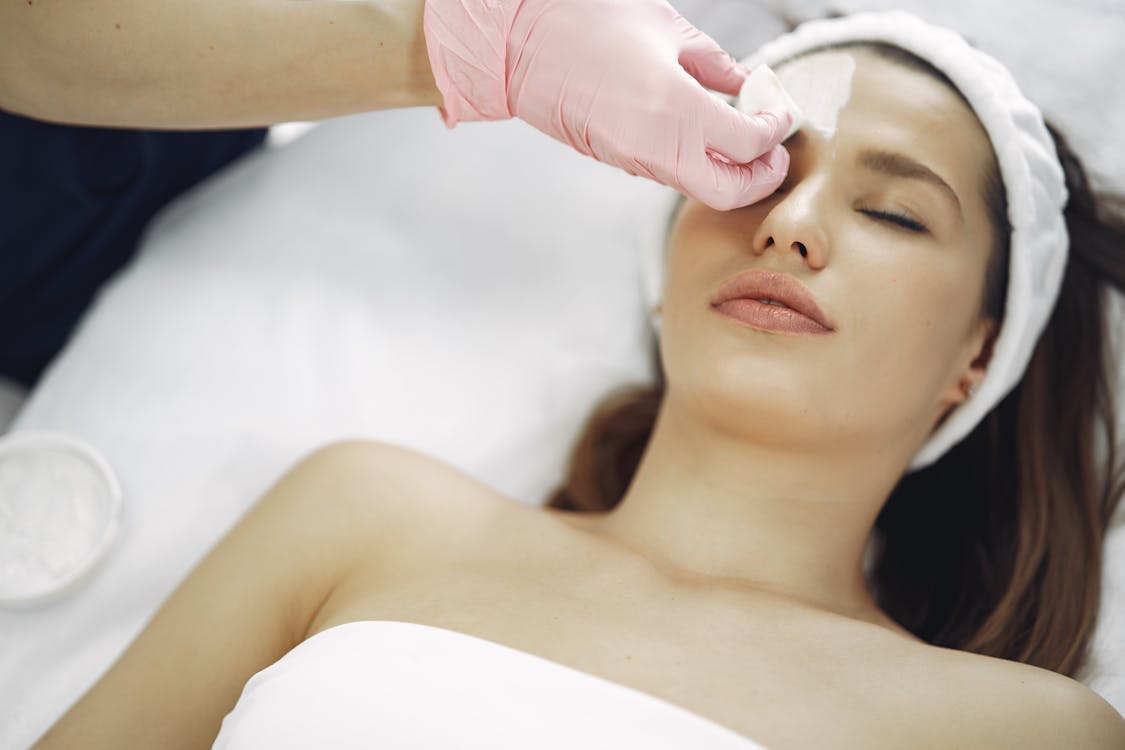 As we age, the natural elasticity of our skin starts to get weaker and slacker as the production of collagen and elastin slows down. There is a massive part of the beauty industry dedicated to stimulating and replacing collagen, including facials.
One or two facials aren't going to have your skin sprinting back into teenage youthfulness, but they can certainly provide a degree of tightening that will be an improvement on your pre-facial appearance.
Reduce Dark Circles And Eye Bags
The skin around your eyes is the most sensitive and delicate on your entire body, and it needs to be taken care of accordingly.
Sensitive skin calls for a few extra steps, and facials are perfect for tackling things like crow's feet, dark circles, and eye bags when a more intense procedure like laser treatment might be too much for the delicate areas.
Even Out Skin Tone
People might turn to invasive cosmetic procedures like lasers to achieve a more even skin tone, but sometimes a natural facial can do just as good of a job depending on the severity of your case.
Antioxidants can work wonders with various types of blemishes. In dealing with blemishes and patches of discoloration, a facial can give a much more even and natural-looking facial surface, with a much smoother texture.
Fights Signs Of Aging
Facials can help you to look younger by temporarily halting or reducing some of the classic signs of aging. Skin cells are stimulated to produce more collagen which will help to fight against wrinkles, fine lines, and age spots, as well as improve the texture and tone.
The increased circulation and blood flow that new collagen will also provide can give your face a more appealing color and vibrancy, which in turn will make you look more youthful.
A Reduction In Stress Levels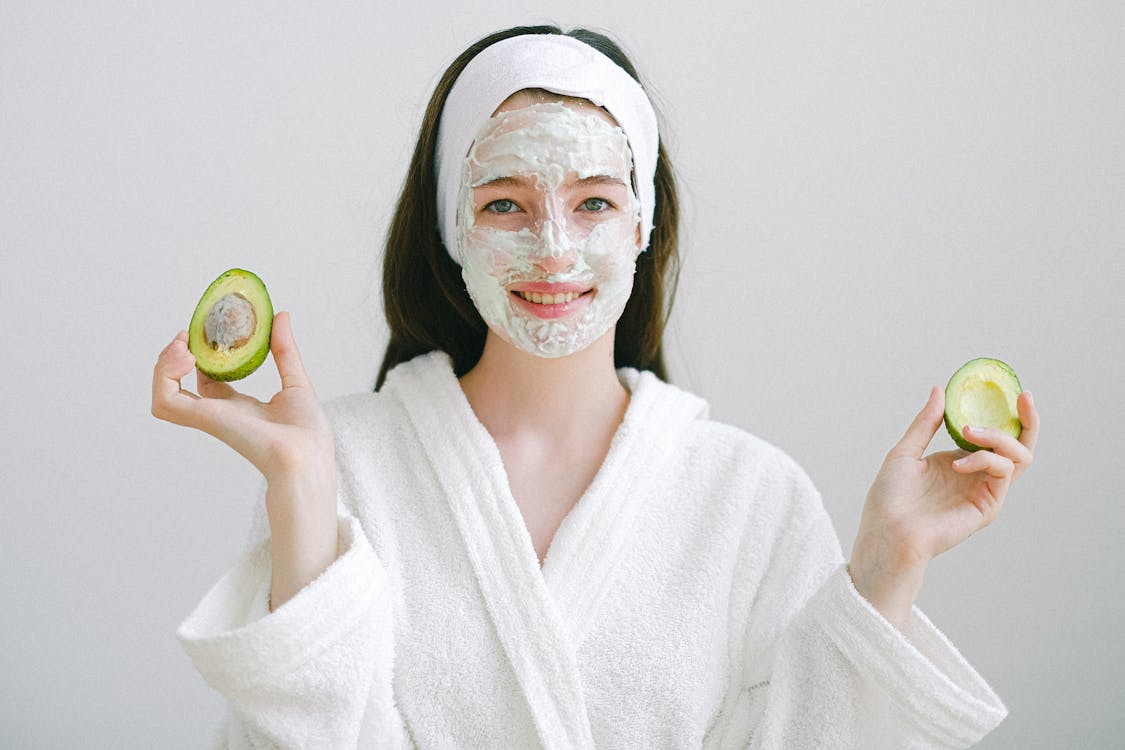 When it comes to stress, there's a two-pronged benefit of facials. You might not realize that stress shows up the most on your face. Stress can cause things like inflammation and pain, and can trigger acne if you are prone to breakouts.
A treatment that involves facial massage, especially on the recognized pressure points, can do wonders because it can activate your lymphatic system and your sympathetic nervous system which will help to reduce stress.
The other side of this is that the physical side of the facial treatment is very relaxing so you feel calmer and less anxious. So a facial is physically and mentally beneficial.
A Social Activity
It may seem trite to say this is a benefit of facials but anything that improves your overall well-being and therefore your mental health is positive. When you visit a beauty salon or spa you are interacting with your esthetician and maybe other clients making it a social occasion. A spa day or break is also a popular choice for couples and groups of friends, so everyone involved can enjoy the companionship as well as the skincare benefits of their facial treatments.
Z Center for Cosmetic Health in Sherman Oaks offers a wide range of facial treatments. Book a consultation with a skincare expert to learn which treatments may be most beneficial for you.