The spa industry is a big one and one that continues to grow every year. Long-standing spa services as well as the latest and greatest innovations grow in popularity all the time. Medical spas make it easier to find some of the newest spa trends, as well as being a place to find cosmetic treatments that stand the test of time, like dermal fillers and microdermabrasion.
So what does 2023 have in store? Keep reading to find out about some of the top industry trends that will help you look and feel your best this year and beyond. 
Non-Invasive Body Contouring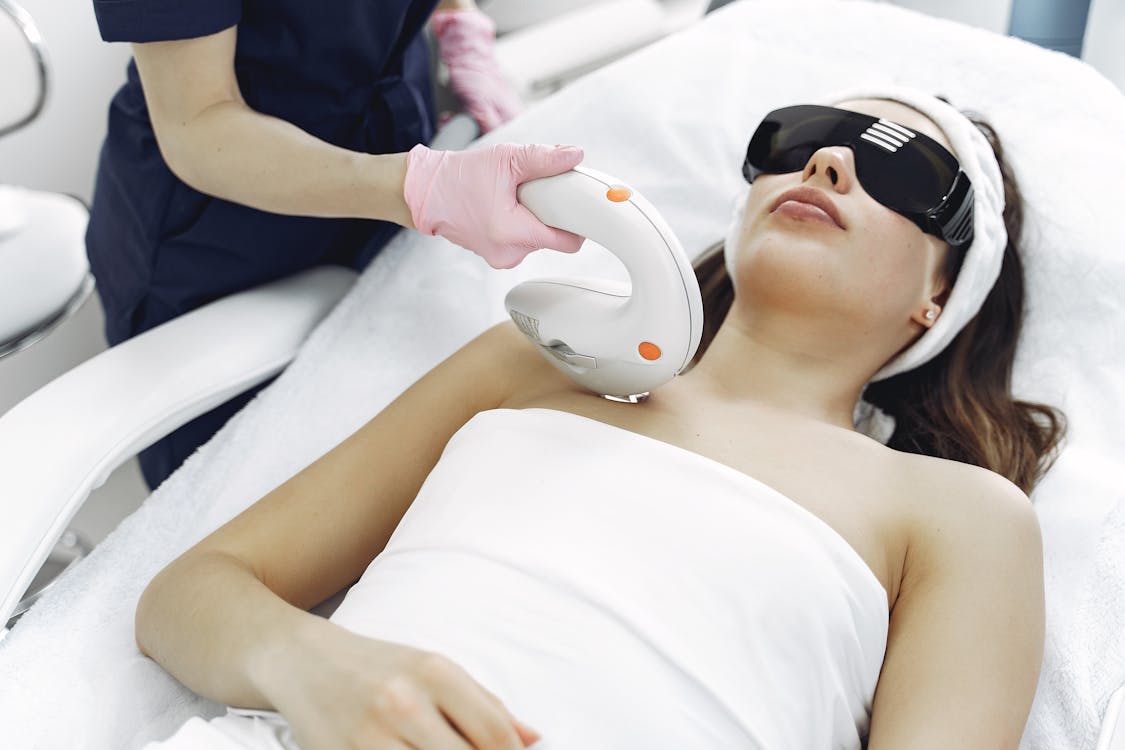 This is one of the non-surgical treatments that experts say has become quite popular this year. The goal is to remove fat and create a toned and sculpted look on the body. Unlike liposuction, there's no need to make incisions in the body. Instead, modern technology like ultrasound, electromagnetic energy and radiofrequency tools are used to destroy fat cells in the problem areas of your body. That might the belly, buttocks, thighs or upper arms.
Body contouring is a way to remove extra fat from certain areas of the body, redistributing your body shape to create the silhouette you're looking for. The procedure is ideal for both men and women and the increase in demand is likely to continue throughout 2023 and beyond. 
Compression Therapy
Compression therapy involves moving fluid from the body by compressing the muscles and sending blood flow back to the heart. The treatment is often used for patients who have joint or muscle pain, but can also have a cosmetic influence since excess fluid in certain parts of the body can look unsightly for some patients. While it's a great choice for some people after an injury or to treat fluid buildup, it's also ideal for patients with varicose veins and is an alternative treatment that may help prevent surgery to control the issue.
Dermal Fillers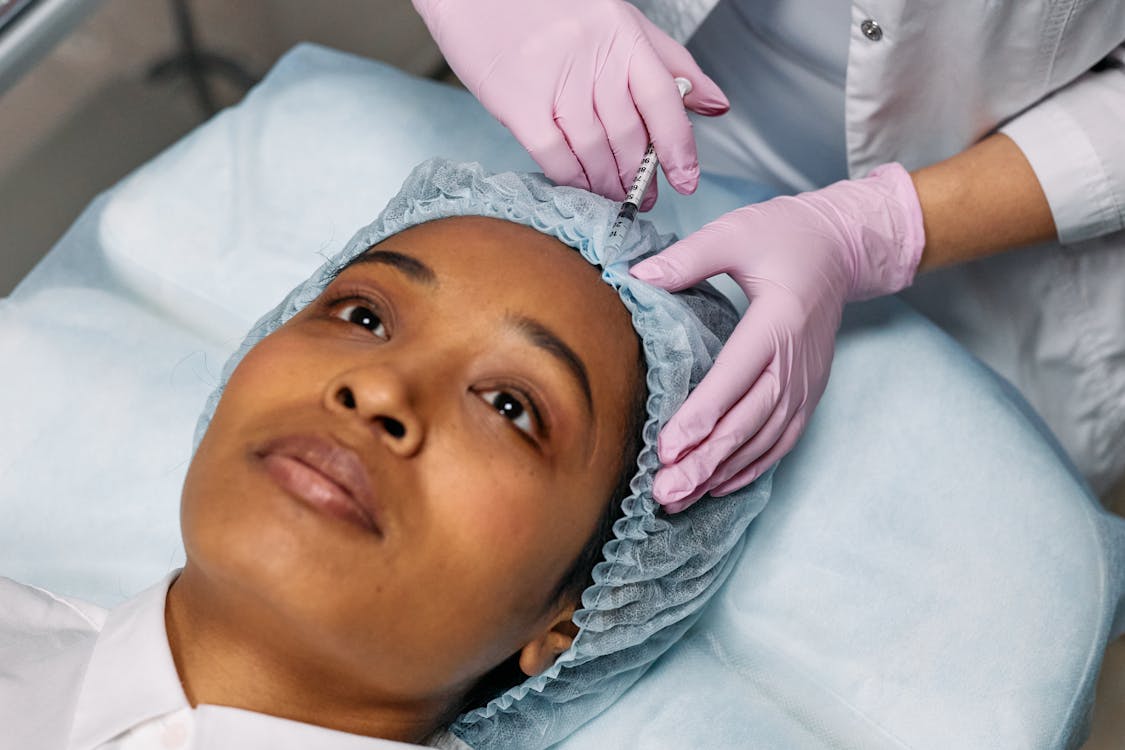 Dermal fillers aren't new, but customer demands mean they remain one of the top anti-wrinkle treatments in 2023. You've likely heard of Botox, which is the original but still one of the most widely used fillers. However, as the aesthetic industry continues to grow, new and improved versions and alternatives are created all the time.
Another choice is Dysport, which is similar to Botox, but the concentration can be customized and many patients report seeing results sooner. Other dermal fillers are designed to target specific areas such as Juvederm and Restylane which are used for lip augmentation. In some cases, they can be mixed and matched to achieve the exact results you want to see.
IV Hydration Therapy
Fortunately for clients, the most reputable medical spa businesses stay on top of trends and offer what's most in demand. In 2023, IV hydration therapy is a hot item. This treatment infuses the body with hydration, which is necessary for general health. But, if you're interested in a holistic approach for living a healthy lifestyle, you'll enjoy the nutritional benefits as well. Many hydration therapy treatments allow for creating a mixture of vitamins and minerals that can be included in the hydration IV so that you're hydrating your entire body, but also giving it the nutrients it needs to look and feel its best. 
Prejuvenation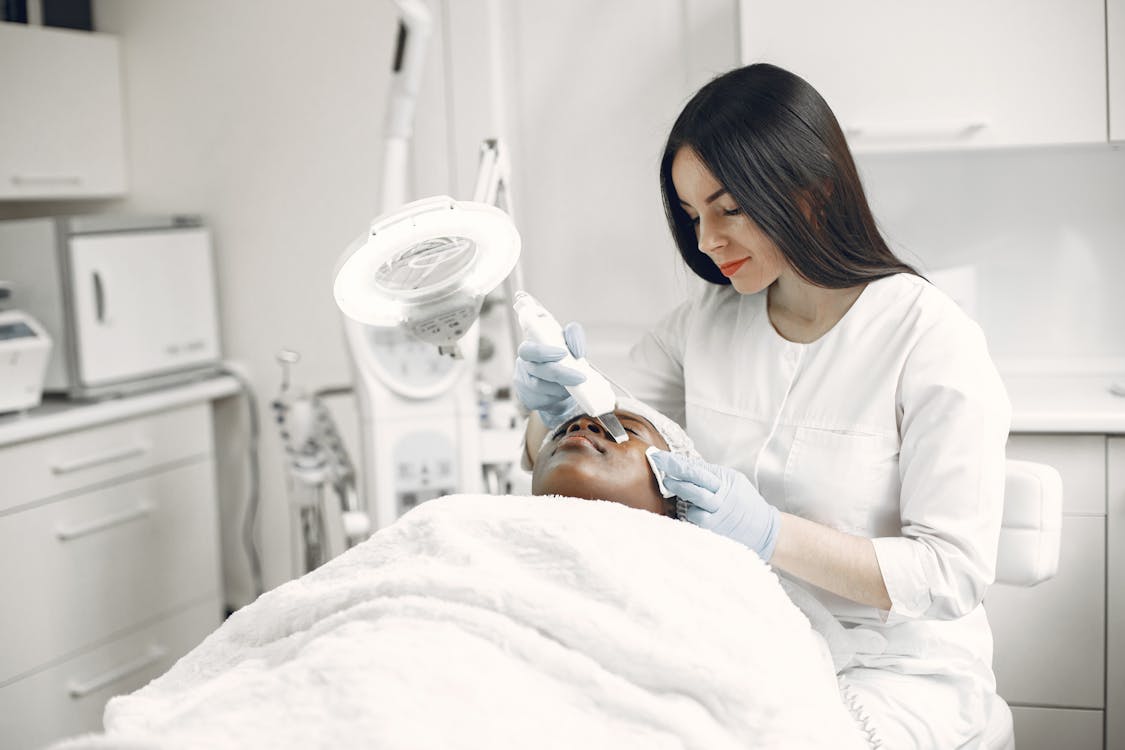 Prejuvenation is a fairly new term in the world of cosmetic procedures. It's a growing trend in 2023 and is likely to increase in popularity in the years to come. It essentially refers to treatments that treat aging before it actually happens. This can begin in your 20s, before gravity, environmental influences and loss of collagen begin to affect your appearance.
Prejuvenation procedures may include those that stimulate collagen production, such as microneedling, Botox and facial resurfacing. These procedures involve a variety of non-surgical skin tightening techniques as well, depending on clients' needs and wants. They are designed to fight the signs of aging, such as dull skin, wrinkles, fine lines, dark spots and much more to give you the youthful dewy glow that you want to see when you look in the mirror. 
Skin Flooding
2023 has seen an increase in searches for skin flooding, a fairly new trend that gets a lot of its fame from TikTok. However, the idea behind it isn't new. Skin flooding is the process whereby you layer your skincare products in a way that ensures that each is optimally absorbed and you get the most benefit from each one.
Layering your products in the right order is a natural treatment that can be customized to your specific skin needs. It's especially helpful for patients suffering from dry, dehydrated skin. In general, the right order starts with a gentle cleansing product, followed by hydrating products, such as spritzes and serums. You'll finish with a moisturizer designed for your skin type.
Because it's getting so much attention on social media, skin flooding has seen the biggest increase in use over the course of the year. And it's as easy as finding the right products and applying them in the right order. 
Laser Treatments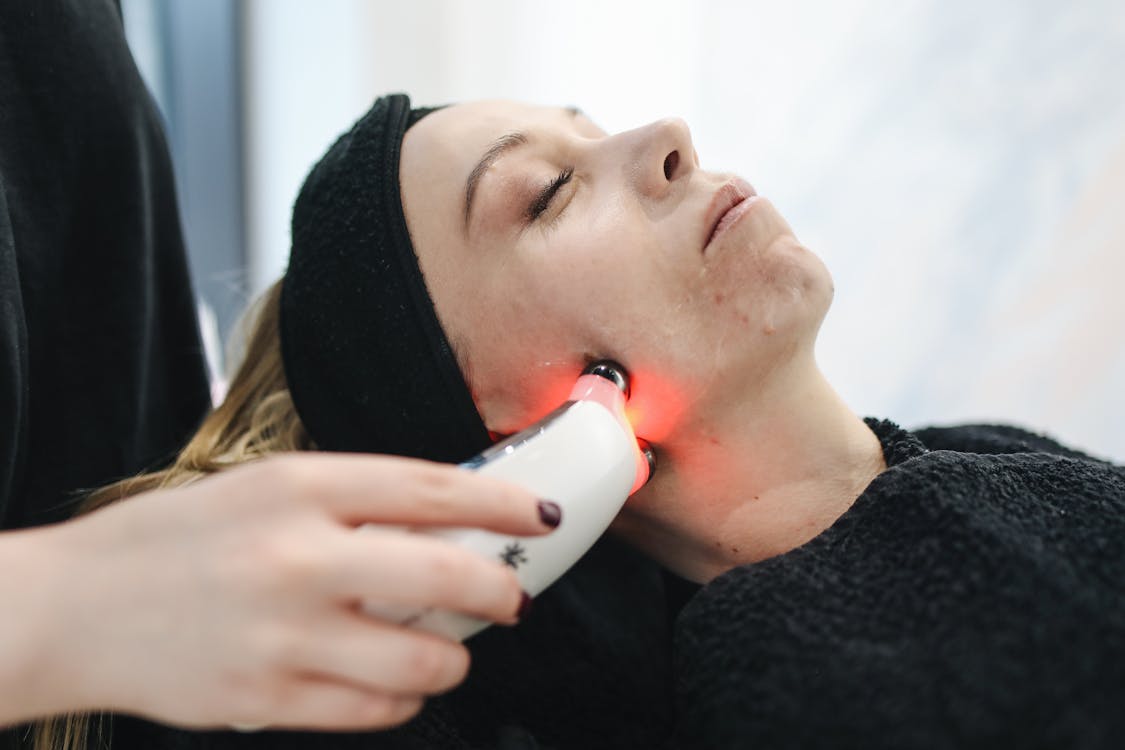 Another of the most popular beauty trends, though again it isn't is laser treatments, which is a common procedure offered at most medical spas and cosmetic surgery centers.
Lasers can be used in a variety of ways. For example, you can undergo laser hair removal on your legs, armpits, bikini line or virtually anywhere you see unwanted hair. It's a longer-lasting method than shaving or waxing and can leave you smoother for longer.
Lasers can also be used to resurface the skin, leaving it fresh and rejuvenated, which can make you look younger and feel better about your appearance. Other treatments that utilize lasers can be used to treat hyperpigmentation on the skin, as well as to battle wrinkles as you get older.
A specialized laser treatment is the Nano-Ray laser, which is a specialized form of laser resurfacing that provides more precise results and fights the signs of aging on your face and body. 
PDO Threads
Did you know that when your skin is damaged, collagen production in the area increases to counteract the damage? PDO threads make use of this by dissolvable sutures in strategic locations on your face. They are made of a skin-safe material that your body absorbs over the course of a few days to weeks. The sutures enhance collagen production, which smooths the skin, blurring fine lines and wrinkles and helping you look younger and fresher.
PDO threads can be placed in a variety of locations, including the chin, between the eyebrows and along your smile lines. They are also effective when used on your forehead and neck, as well as in areas where you see acne scarring. Sometimes called thread lifts, this treatment is among the aesthetic services that more medical spas are seeing a demand for in 2023.
Comprehensive Wellness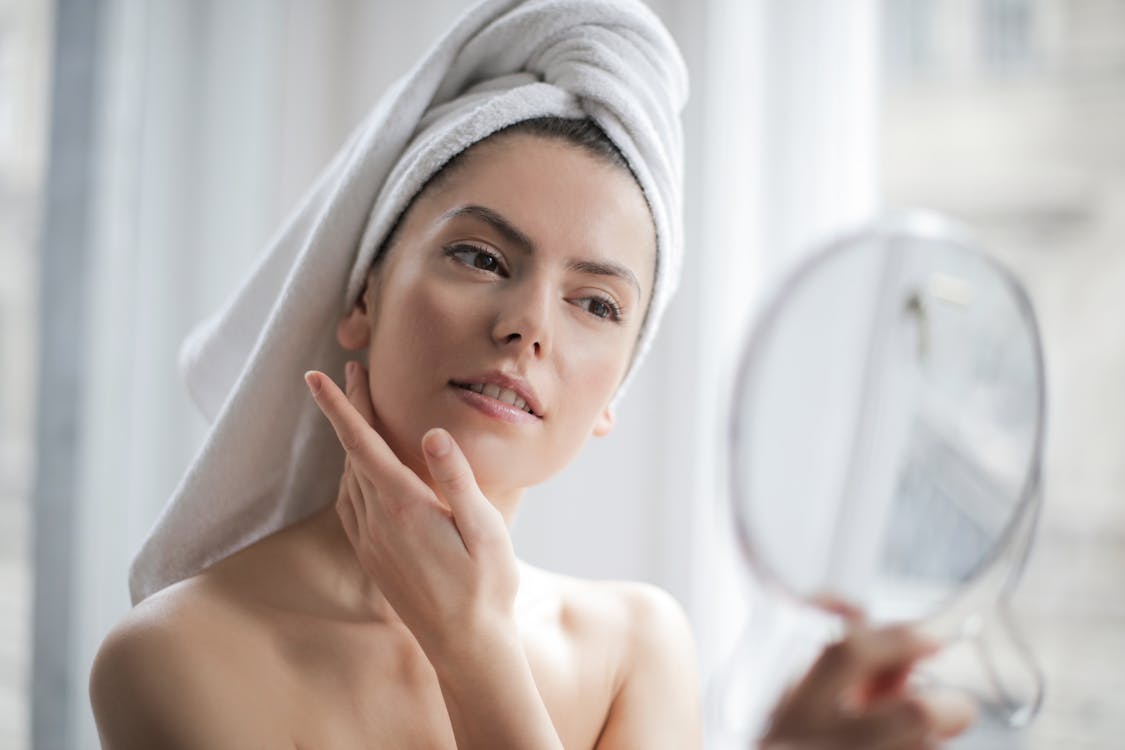 Demand within the wellness industry is on the rise and that includes seeking greater benefits from medical spa services. People are approaching their looks in a holistic and natural way, recognizing that appearance can change based on health status and the level of self-care.
For this reason, loyal customers are beginning to drive trends that include having a health coach or nurse on staff at their favorite medical spa. While medical treatments aren't likely to be part of your treatment plan, you can certainly work with your service provider to create the services you desire most.
If your spa features a wellness professional on staff, you can expect to find services that include nutritional consultations and mental wellness treatments, such as sound therapy, healing minerals, skin analysis, salt saunas and/or crystal massages. Some medical spa treatments also include physical therapy, which is ideal after an injury or to treat specific joint and muscle issues.
Virtual Consultations
COVID-19 changed a lot about the way the world lives. One thing that business owners discovered during the pandemic is that they could offer services online and still provide what their customers need and want, while also avoiding having to close their medical spas.
Virtual consultations continue to rise in popularity in 2023. The content could be a discussion about skincare products and which ones might be best for the client. It could be taking a close look at a specific concern and providing at-home remedies. It might also involve making spa bookings from the comfort of your own computer.
Virtual consultations are helpful for busy clients who might not need to be seen but have a question they need to be answered in between appointments. It's a great way for clients to stay in touch with their service providers, building a positive relationship that is good for business and good for customer satisfaction. 
Personalized Treatment
In the past, treatment options tended to be more limited and most clients received similar care. Not so in 2023. Now medical spas are staffed and equipped to provide top-notch, customized care to each of its clients.
That's great news for you the customer because you can work with your provider to pick and choose the exact treatments and procedures that make sense for your skincare needs. The medical spa industry continues to make strides in how we care for our skin and that means lots of options.
Whether you're looking for the old standards – dermal fillers, liposuction, chemical peels and dermabrasion, or you want something new and innovative, personalized treatment is the new norm. That means you can combine those old standards with new ideas, such as gold massage, a sound bath, crystal healing massage, nutrition advice and other medical spa services that weren't on the menu, even just a few years ago. 
The medical spa industry grows and changes all the time and future growth is predicted to keep growing exponentially. That's great news for you as the consumer because it means that you will have the best treatments and most innovative procedures whenever you need or want them.
Gone are the days of invasive procedures being the only option, leaving you with extended recovery times and a decent amount of pain. Now, you can approach your skin health from a holistic standpoint, nourishing it with healthy foods, undergoing massages to promote circulation, and choosing natural methods that are better for your body and your mind. Keep an eye out in 2023 and beyond because you're bound to see the medical spa industry continuing to change and evolve, giving you the most effective and precise options for looking and feeling your best. 
If you're ready to get started, contact the Z Cosmetic Center for Cosmetic Health today. We'll work with you to create a customized plan that meets your needs and wants.