TREATMENT FOR DARK EYE CIRCLES SHERMAN OAKS
Men and Women can get rid of the dark circles under the eyes without surgery
Have the dark circles under your eyes been bothering you a lot lately? Don't worry, you're not alone. The most common concerns we see involving the eyes are puffiness under the eye and under eye hollows which make the eyes look sunken and dark.
Men and Women can get rid of the dark circles under the eyes without surgery
Bags under the eyes have been traditionally treated with surgery. But, until recently, there wasn't an effective treatment for the dark circles around the eyes. Today, with dermal fillers such as Juvederm® , Volbella, Restylane, and Belotero®, Dr. Zadeh can remove your under eye hollows and effectively reduce the dark circles under your eyes naturally without surgery.
To schedule your free consultation, fill out the form below.
All fields are required unless otherwise noted.
What Causes Dark Circles Around The Eyes?
There are different causes of the hollowness underneath your eyes–called "tear trough" deformities–which lead to the dark circles or bags underneath the eyes look. One of the most common causes of darkness under the eyes of both men and women is thinning of the skin underneath the eye. The skin beneath our eyes is already thinner than other areas of our body. Some people may have thinner skin than others since childhood. As we age, our skin gets thinner and we also begin to lose fat and collagen from under our eyes. This makes the tissues underneath the thin skin (muscle, blood vessels, etc.) more noticeable and creates a dark, sunken, hollow appearance of the eyes. Other factors including: smoking, drinking, lack of sleep, stress, and sun exposure can increase collagen loss and worsen eye hollows.
Treatment of Dark Circles Under the Eyes with Fillers
Dermal Fillers–especially Juvederm, Volbella, Restylane and Belotero–are an excellent non-surgical treatment to get rid of eye hollows and dark circles under the eyes. All of these under eye fillers are made of Hyaluronic Acid, which is a naturally occurring sugar found in the human body. The role of hyaluronic acid in the skin is to deliver nutrients, hydrate the skin by holding in water, and to act as a cushioning agent. Dr. Zadeh prefers these tear trough fillers over all other injectable fillers because of their smooth-consistency which lets them flow easily into the skin to provide a smooth, natural look and feel. This is very important when treating under the eye, where other big and bulky fillers may result in puffiness of the eyes. Dr. Zadeh customizes his choice of filler and injection technique based on the unique goals and needs of each individual.
Juvederm, Vollure, Volbella, Belotero and Restylane are also excellent choices for smoothing out wrinkles and folds around the nose and mouth (nasolabial folds), restoring volume loss in the cheek and jaw line, and enhancing thin lips to give them a fuller pouty look. Depending on the dermal filler used a single treatment for tear trough deformities under the eyes will give you natural-looking results that last up to a year. Using our custom, medical grade ZMD skin care products including our Eye Repair cream will help to maintain your results.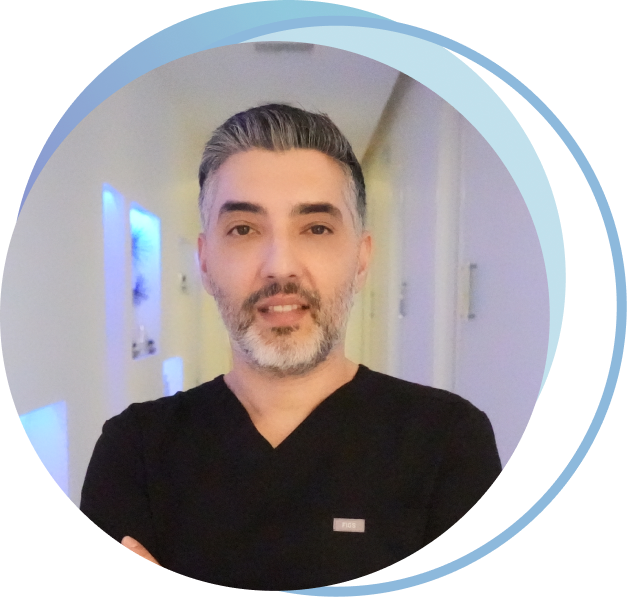 At Z Center for Cosmetic Health we use the latest formulation of under eye fillers which contain lidocaine, a common numbing medication which increases comfort and reduces the overall time of the treatment. Dr. Zadeh is one of the few physicians that uses the microcannula technique in suitable patients which is associated with less risk of swelling and bruising. We provide outstanding service to both men and women in the Sherman Oaks, Encino, Studio City, San Fernando Valley and Greater Los Angeles Areas.