Imagine getting up in the morning and skipping some steps in your makeup routine because you've found a permanent solution. If you're tired of spending time getting perfect brows, eyeliner or lip liner, permanent or semi-permanent makeup may be right for you.
Permanent makeup treatment is a procedure that can help you look and feel your best, while also taking time off your getting-ready routine each day. Use this guide to find out everything you need to know about aesthetic tattoos.
Permanent vs. Semi-Permanent
If you know anything about tattoos, you know that they are permanent, though there are new techniques to remove unwanted tattoos that are quite effective.
When it comes to tattoos as a cosmetic treatment, there are a few things to keep in mind. Regulations that go with the permanent makeup industry differ from state to state, so be sure you understand what the rules are before you choose the procedure.
While many people refer to permanent and semi-permanent tattoos interchangeably, a permanent makeup procedure is one that implants the tattoo ink into the dermal layer of the skin. On the other hand, a semi-permanent makeup procedure only places the pigment color into the superficial layers of the skin.
Talk to your tattoo artist or your dermatologist to determine which type of cosmetic tattoo is right for you. Cosmetic tattooing should take into account your skin type and any medical conditions that might be affected by the procedure.
In the meantime, keep reading to learn about some of the ways that cosmetic tattoos are applied.
Microblading 
This refers to a permanent eyebrow tattoo and is one of the most popular permanent cosmetics available and has gotten quite a bit of celebrity attention in recent years. The procedure mimics natural hairs and your brow artist will apply pigment under the skin that looks like hair strokes. Your brow tattoo style will be fixed, so be sure you love the way fuller brows look before you go for this procedure.
Microblading is great for people who have sparse eyebrows or who want to keep them looking groomed at all times but does so without making your brows look too big or too dark.
Keep in mind that microblading isn't a good choice for people with oily skin because healing won't occur properly and the fine details will be harder to achieve. Be sure you use your initial microblading appointment to discuss your brow goals so you get exactly what you're looking for.
Lip Blushing
Tired of reapplying your lipstick or lip gloss all the time? Sick of thin, colorless lips? Lip blushing might be just what you've been looking for. Lip tattoos involve applying the tattoo pigment across the entire lip, rather than just tattooing on lip liner. The procedure is considered a semi-permanent one and also creates the effect of fuller lips when it's complete.
When you choose lip colors, your tattoo artist will work with you to choose one that enhances the natural color of your lip. The idea is to give a color boost to create a natural look, not a brightly colored lip tint. When you sit down at your initial appointment, you can work together to decide which shade is best for you.
One thing to keep in mind with lip blushing is that since your lip skin is fairly thin, you may need a touch-up appointment or two to get the desired finished result. Lip blushing is also fairly painful so be prepared for that. You can ask about using a numbing cream beforehand if you are worried about your pain tolerance.
Another consideration is that some people experience allergic reactions to the red dye used for lip blushing so if you have other allergies, be sure you check the ingredients for your tattoo before getting started.
Permanent Eyeliner 
Most people who get an eyeliner tattoo procedure do so to enhance their natural lid and make their eyes pop. The procedure also helps enhance the lash line so your eyelashes look fuller, even when you aren't wearing makeup.
Permanent makeup specialists can create a lash line that is straight and thin or one that is a bit thicker. You can also opt for a cat eye, winged liner or a smokey eye. Because this is a permanent procedure, be sure you love the style of liner you choose before the initial procedure.
The cosmetic tattoo pigments used to create permanent eyeliner often need a touch-up session every few years to keep the color bright and visible. If you're tired of applying liner every day, permanent eyeliner may be the solution you've been looking for.
Freckle Tattoos
Some people love their freckles, while others go to extreme measures to cover them up. People without freckles may covet them and freckle tattoos are a good way to add them to your look.
Some cosmetic tattoo artists are reluctant to perform this procedure because it can be difficult to mimic the natural appearance of freckles. If you can find an ambitious makeup artist, be sure they draw the tattoos on before adding the tattoo pigment so you can see where they will be before they are permanent.
Rather than using a tattoo machine, freckle tattoos are applied using the stick-and-poke technique. That means that the pigment is placed using a single needle and a manual application to insert the ink under your skin. Each freckle takes an average of five pokes to achieve the desired results. Numbing cream is often used to make the procedure more comfortable.
Most people who choose freckle tattoos are trying to achieve a youthful look that also protects them from the risks of sun exposure. After the 1st application, you will likely need additional retouch appointments as the freckles tend to fade with time since they aren't inserted very deeply into your skin's layers.
Scar Cover Up
With this procedure, flesh-colored tattoo pigment to match your natural skin color is used to mask or camouflage a scar. It's most often used for women who have undergone a mastectomy but may also be used to fill in stretch marks or cover up acne scars.
Your cosmetic tattoo artist will create a custom pigment that matches your skin tone, then insert the color in layers. Most scar cover-up procedures require several appointments, spaced several weeks apart to allow for healing time in between.
This treatment works best on scars that are a bit lighter than your natural skin tone. It isn't as effective on scars that are purple, brown, or red. In that case, you may need a laser procedure or skin bleaching to adequately cover up the scarred tissue.
Scar tissue must be fully healed before tattooing can be done. This can take up to a year so you may need to be patient if you are planning to tattoo your scar at some point in time. Application of pigment cannot usually be done on keloid scars, so keep that in mind when you attend your initial session to discuss the process.
Preparing for Your Permanent Tattoo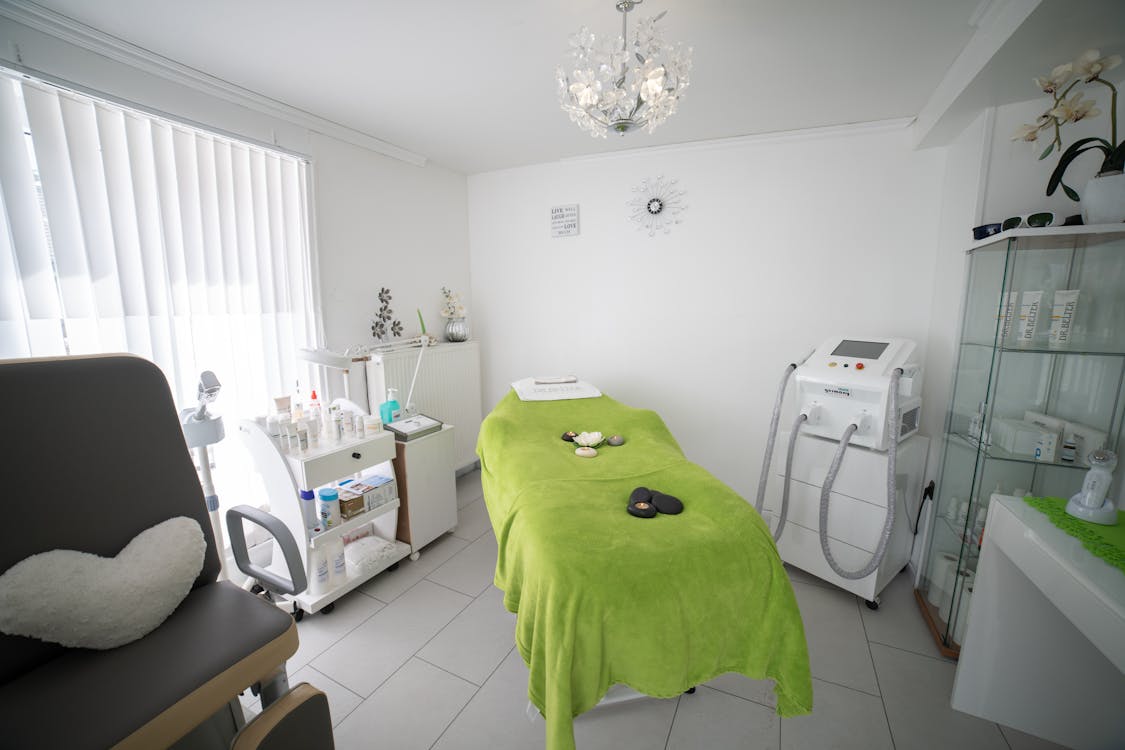 Whether you're getting permanent eyebrow hairs or enhancing your lips, it's important to prepare for the actual tattooing process. While there may be specific steps you need to take, based on your medical history and tattoo goals, there are some general guidelines to follow.
In addition to these, be sure you follow any pre-care instructions given to you at your initial consultation. Follow these rules before your treatment for the best results:
Reschedule your appointment if you are sick, getting sick or are taking any antibiotics or steroids. You will need at least 7 days of recovery time and must be off the medications for a week before the procedure.

Do not tweeze, wax or pluck your eyebrows or treat your lips before your tattoo procedure.

In the two weeks before your appointment, avoid sun exposure and don't use a tanning bed. If you are sunburnt or too tanned, you may not be able to undergo your tattoo.

Avoid exercise on the day of your appointment.

If you have any skin irritation or other breakouts in the area being treated, you may have to reschedule.

Avoid dermal fillers for two weeks before your appointment.

Avoid wearing heavy makeup on the day of your treatment.

Avoid chemical peels, microdermabrasion and similar procedures for 4 to 6 weeks prior to your tattoo.

Stop using vitamin A and retinol products for at least one month before your appointment.

If you take Accutane for acne, you will need to stop your course of treatment for 12 months before you can have a cosmetic tattoo procedure.

Avoid alcohol, caffeine and energy drinks for 48 hours before you arrive for your tattoo.

With a doctor's supervision, stop taking blood thinners for one to two weeks before you undergo your permanent tattoo procedure.

If you suffer from cold sores and are having a lip tattoo done, you may need to take an antiviral medication, starting three days before your appointment. Talk to your doctor about this if it applies to your medical history.
What to Expect During Your Tattoo Procedure
For your actual tattoo procedure, you can expect to start with a short 30-minute consultation to be sure your tattoo artist and you are in agreement about what you want, the pigment colors and the expected results. This is also when you'll discuss medical history, fees and allergies.
You can expect the tattoo itself to take a couple of hours. This starts with numbing and grafting and proceeds to the application of the pigment. Once complete, you will ice the area as your tattoo artist discusses aftercare instructions with you. A small amount of pain is normal, though the numbing cream used helps to reduce the discomfort.
Most of the time, you'll also schedule a follow-up appointment so you can decide if additional touch-up sessions are required, what to expect as the healing process finishes and how to continue caring for your tattoo.
It's important to call your tattoo artist right away if you suffer any signs of infection or if you have any other concerns, so they can be addressed right away.
After the Tattoo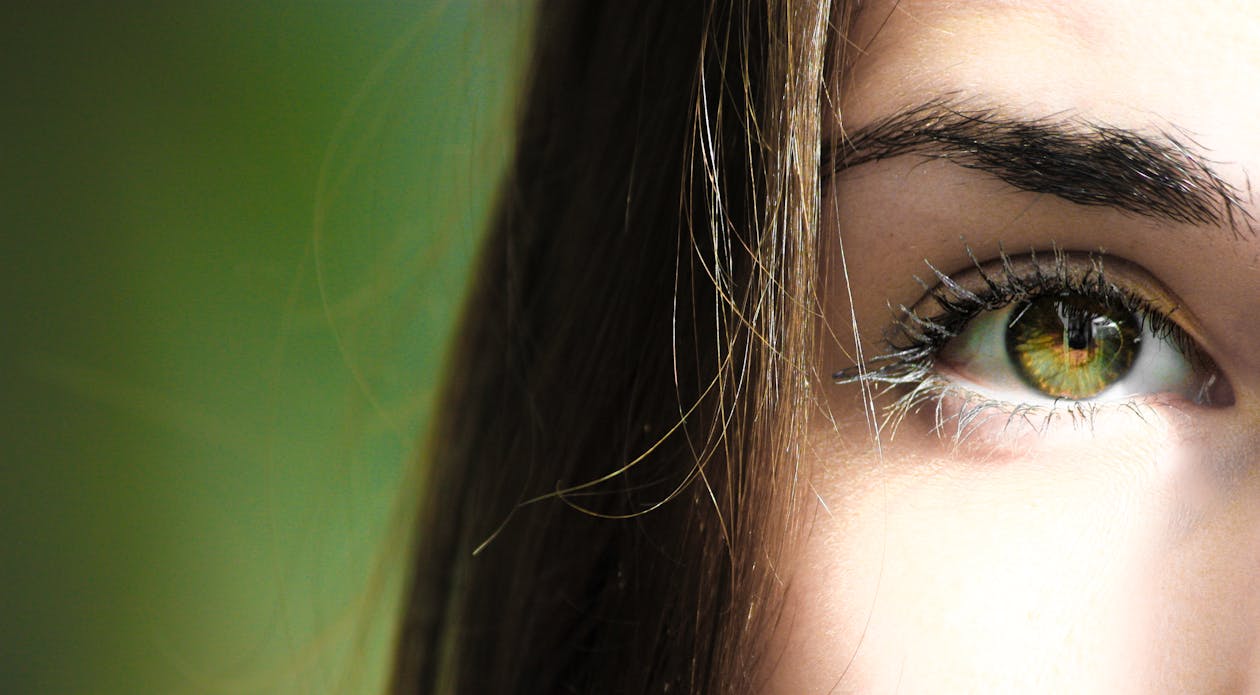 Just like with any tattoo and any cosmetic procedure, there will be specific aftercare requirements that you must follow. Not only does this dramatically reduce the risk of side effects, but it also ensures that you get the optimal results from your tattoo.
During the healing process, you may experience minor swelling, redness and tenderness in the area. Immediately after the tattoo pigment is inserted, you will use an ice pack for about 30 minutes to help control this.
To prevent the risk of infection, be sure you keep the area clean. Distilled water and a medical pad are a good way to remove dirt and debris from the site. Air dry the tattoo, then apply any creams or topical treatments recommended by your cosmetic specialist. That might be grapeseed oil or fish oil, both of which are hydrating and promote healthy skin.
You will need to avoid makeup or other products not recommended by your tattoo artist in the week following your procedure. This ensures that no harmful ingredients get into the tattoo and cause infection or other issues.
Avoid any exercise that causes you to sweat for at least 7 to 10 days after your tattoo appointment. This helps keep toxins and bacteria out of your tattoo, which helps ensure healthy healing and also keeps the pigment from being washed out of your skin.
Cosmetic tattoos are likely to scab over as they heal. This is a normal part of the process and it's important to refrain from picking or pulling at the scabs. If you peel off the scabs before healing is complete, you may take some of the pigment with it. Your tattoo will need to heal in a moist environment so be sure you adhere to all aftercare instructions to help keep it that way.
It's important to note that it may appear that all the pigment has faded in the weeks following your tattoo. However, this is part of the healing process and you will see it darken and reach its true color in the three to five weeks after the pigment is applied.
Benefits of Permanent Makeup
There are many benefits in choosing permanent makeup tattoos. One of the most prominent is the perk of reducing the amount of time it takes to get ready in the morning. While you aren't going to save hours, you will definitely cut down on prep time if your brows, lips and eyeliner are already in place and ready to go.
Another reason people choose permanent makeup is to create a foundation they can use to build a glamorous makeup look. This allows for a laid-back, basic look for every day but also sets the stage for more elaborate makeup when the occasion calls for it.
Some patients find that permanent makeup is a good alternative if they suffer from allergies as a result of using traditional makeup products.
For people with an active lifestyle, permanent lip, brow or eye makeup allows them to preserve their look, even when sweating for swimming, without the need to reapply.
In Summary
For people who wear makeup as part of their daily routine, a permanent solution makes sense. It saves time and energy and preserves the look you painstakingly apply every day.  When applied properly and cared for as advised, the results are generally fantastic.
Because it's permanent, don't make the decision lightly. Take the time to find the right tattoo artist for your needs so that you are happy with the end results. With time and attention, you should get exactly what you want.