Sun damage can take a terrible toll on your health and your appearance. Ultraviolet (UV) light exposure is the leading cause of skin cancer and the main factor in visible skin aging. Research shows that up to 80% of all visible aging on the face is caused by UV exposure. 
It goes without saying that skin damage is something no one wants. But what's the best way to prevent it and what should you do if you already have it? Find out as we go over everything you need to know about preventing and caring for sun-damaged skin. 
How to Prevent Sun Damage 
The best way to prevent sun damage is by wearing high-quality sunscreen every day. Wear a broad spectrum sunscreen that's at least SPF 30 and apply at least a ¼ tsp on your face to ensure proper protection. 
It's important to wear sunscreen every day because UV rays can damage your skin even when you don't think you're getting much sun. UV rays may be stronger on a sunny day at the beach, but they also affect your skin when you take a short walk to your mailbox, spend time outdoors on a cloudy day, or even sit by a window. 
Be vigilant about applying sunscreen on your face and other exposed body parts. This includes your hands, ears, neck, and chest, all of which are areas that are prone to sun exposure regardless of what you're wearing. You also want to reapply sunscreen every two hours you're in the sun or every hour if you're sweating or swimming. 
Depending on what you're wearing, you may want to apply sunscreen to your entire body. Some clothing can protect against the sun, but know that not all clothing can block UV rays. The fabric density is a major factor in sun protection. If you can see through a piece of fabric when you hold it up to the light, UV rays can easily penetrate it and damage your skin. Another factor that affects sun protection is fabric color. Dark and bright colors absorb UV rays, so dark or bright clothing is a better choice if you want to wear sun-protective clothing. 
One final thing to consider to prevent sun damage is vitamin C skincare products. Research suggests that vitamin C protects against UV-induced DNA damage, so it may help lessen skin damage caused by sun exposure.
Signs of Sun Damage 
Common signs include: 
Age Spots

 

Atypical Moles

Broken

Capillaries

 

Fine Lines

and Wrinkles 

Freckles

Irregular Skin

Pigmentation

 

Loss of Skin

Elasticity

Rosacea 

Scaly or Rough Skin

Sunburn
Some signs like sunburns are obvious right away. Other signs of damage take much longer to reveal themselves. UVA and UVB radiation damage the skin on a molecular level, causing injury in the deepest layers of skin. This means it can take years for certain effects of sun damage, like age spots and early skin laxity, to be seen.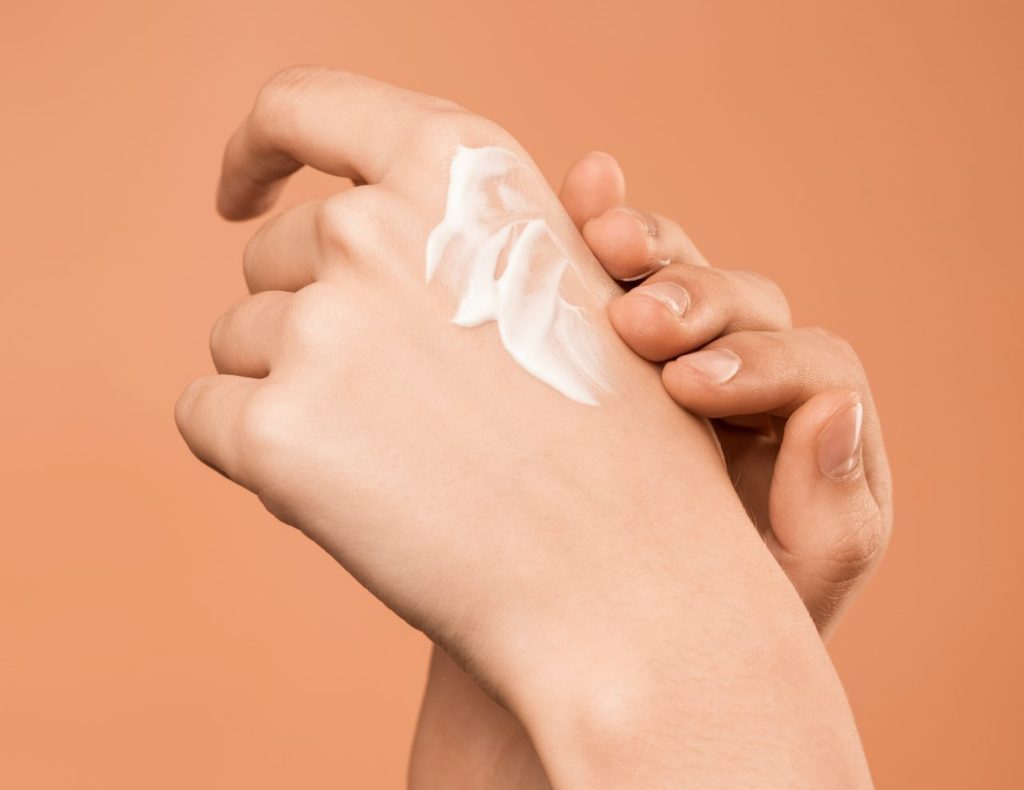 If you're unsure whether something on your skin is a sign of sun damage, ask your primary care provider or dermatologist to assess your skin. This is especially important if you have atypical moles, which can be a sign of skin cancer.
How to Care for Sun Damage 
If you already have damage, there are two things to do. One, you can work to prevent further damage by wearing broad-spectrum sunscreen and avoiding excessive sun exposure. Two, you can work on caring for your sun-damaged skin. 
It's not possible to completely reverse the damage, but it's often possible to reduce visible signs with skincare and cosmetic treatments. 
Cosmetic Treatments for Sun Damage 
The best cosmetic treatments will depend on your unique skin issues. Some of Dr. Zadeh's most used treatments are chemical peels and laser skin resurfacing.
Chemical peels can be an excellent treatment for mild to moderate signs of damage. This treatment works by removing the damaged outer layer of skin and allowing new, clearer skin to come to the surface. Chemical peels can even skin tone, smooth skin texture, reduce hyperpigmentation, and reduce the look of fine lines. 
Laser skin resurfacing is an excellent treatment option for many types of sun damage, including stubborn types of photoaging like age spots. Laser skin resurfacing is an excellent treatment for uneven skin tone or texture, and unwanted pigmentation. Because it can stimulate collagen production, laser skin resurfacing is also a great treatment for fine lines, wrinkles, and skin laxity. 
Skincare for Sun Damage
Certain topical skincare ingredients can help reduce the look of sun damage. Niacinamide is an antioxidant that can help improve skin barrier function, reduce hyperpigmentation, reduce fine lines, and decrease redness. Vitamin A derivatives, like retinoids and retinol, can help reduce hyperpigmentation and fine lines by increasing skin cell turnover. Vitamin C can neutralize free radicals and promote collagen production, making it a good ingredient for sun damage prevention and treatment. 
Treat Sun Damage at the Z Center for Cosmetic Health 
If you're struggling with fine lines, age spots, uneven skin tone, or another effect of sun damage, make a consultation appointment with Dr. Zadeh today. At your appointment, Dr. Zadeh will assess your skin, learn about your cosmetic goals, and create a customized treatment plan for your unique skin concerns.