Facial contouring treatments have dramatically enhanced the appearance of many of our clients in a wide variety of ways, delivering real, long-lasting results time and time again that leave our clients looking and feeling great. While contouring is somewhat possible through makeup, after a couple of times, the hours spent sitting in front of the mirror are not worth the temporary results. Alternatively, while long-lasting results are possible through surgeries such as a facelift, the downtime, risks, and cost simply outweigh the benefits. Facial contouring treatments are the best of both worlds, providing extended results without having to go through surgery. In this article, we introduce our favorite facial contouring treatments, giving you all the information you need to know about each of these spectacular options.
CoolSculpting is a revolutionary fat freezing treatment that can be used to target the neck and jaw areas, helping to tighten loose skin and eliminate double chins. In CoolSculpting, fat cells in the target areas are exposed to freezing temperatures, in turn breaking down the cells and processing them out of your body over time. This one-of-a-kind treatment is cleared by the FDA, has long-lasting results, and best of all, is non-surgical. This means that CoolSculpting requires no needles and no recovery time; simply sit back and relax as the CoolSculpting machine does the work in a short period of time.
Next on our list is Juvederm Ultra XC, one of the most popular facial contouring treatments available today. Juvederm Ultra XC is a smooth gel dermal filler that has the unique ability to smooth out unwanted wrinkles around the nose and mouth, get rid of dark circles and bags around the eyes, and enhance volume loss in the lips. To minimize any pain or discomfort near the injection site a common local anesthetic called lidocaine is used. Juvederm Ultra XC can dramatically improve the way you look and feel within a matter of minutes, creating a natural, more-youthful looking appearance that is truly breathtaking. With just one quick, non-invasive treatment of Juvederm Ultra XC, you can enjoy results that can last up to a year!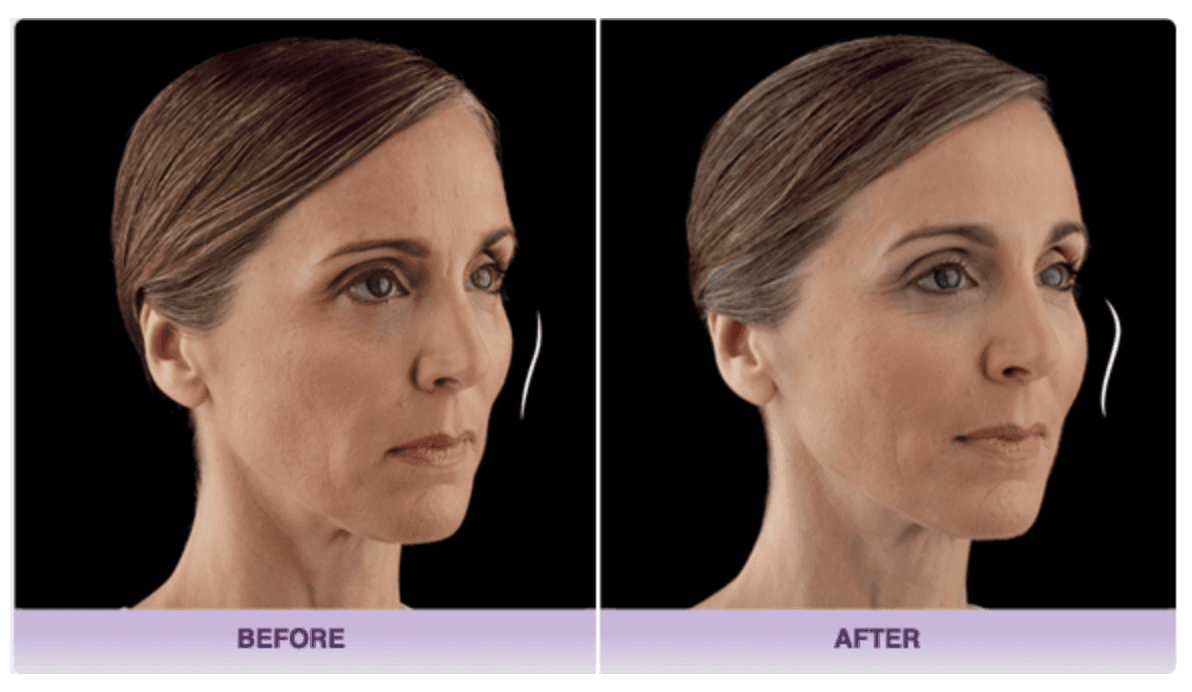 While Juvederm Ultra XC treats wrinkles around the nose and mouth as well as targets tear trough deformities around the eyes, Juvederm Voluma XC specifically targets volume loss in the cheeks, cheekbones, and chin. This helps you regain youthful looking curves that significantly enhance natural contour lines. Similar to Juvederm Ultra XC, Juvederm Voluma XC also contains lidocaine, helping reduce any slight redness or swelling that might occur. The best part? Just one treatment of Juvederm Voluma XC can produce results that last for up to two years! The FDA approved, safe and effective facial contouring treatment has created amazing results for many of our clients, boosting self-image and self-confidence.
At the Z Center for Cosmetic Health, we specialize in the world's most cutting-edge, state-of-the-art non-invasive treatments to bring out clients the results they hope to achieve. Ensuring the best possible experience for our clients is our number one priority, which is why the award-winning Dr. Michael Zadeh is personally involved in every treatment at the Z Center for Cosmetic Health. Don't let your appearance stop you from enjoying life to the fullest when there are non-invasive, non-surgical treatments available that can make you look and feel great again. Schedule your appointment with Dr. Zadeh today!