Kim Kardashian has been open and honest about the many different cosmetic treatments she's tried over the years. From vampire facials to fillers, the reality television star has long been known as an early adopter of new techniques and is even prone to posting her treatment processes on social media. And the latest treatment Kim's been posting about? It's a revolutionary ultrasound skin tightening treatment.
What Is Skin Tightening?
Ultherapy is an amazing new ultrasound skin tightening treatment. Many people haven't heard of it yet, or may not be familiar with what exactly a "skin tightening" treatment does. So what are skin tightening treatments for?
Ultherapy and other skin tightening treatments are designed to tighten, lift, and smooth the skin. They can be used to help treat wrinkles, along with skin loosening due to aging, weight changes, or childbirth.
What Is Ultherapy and How Does It Work?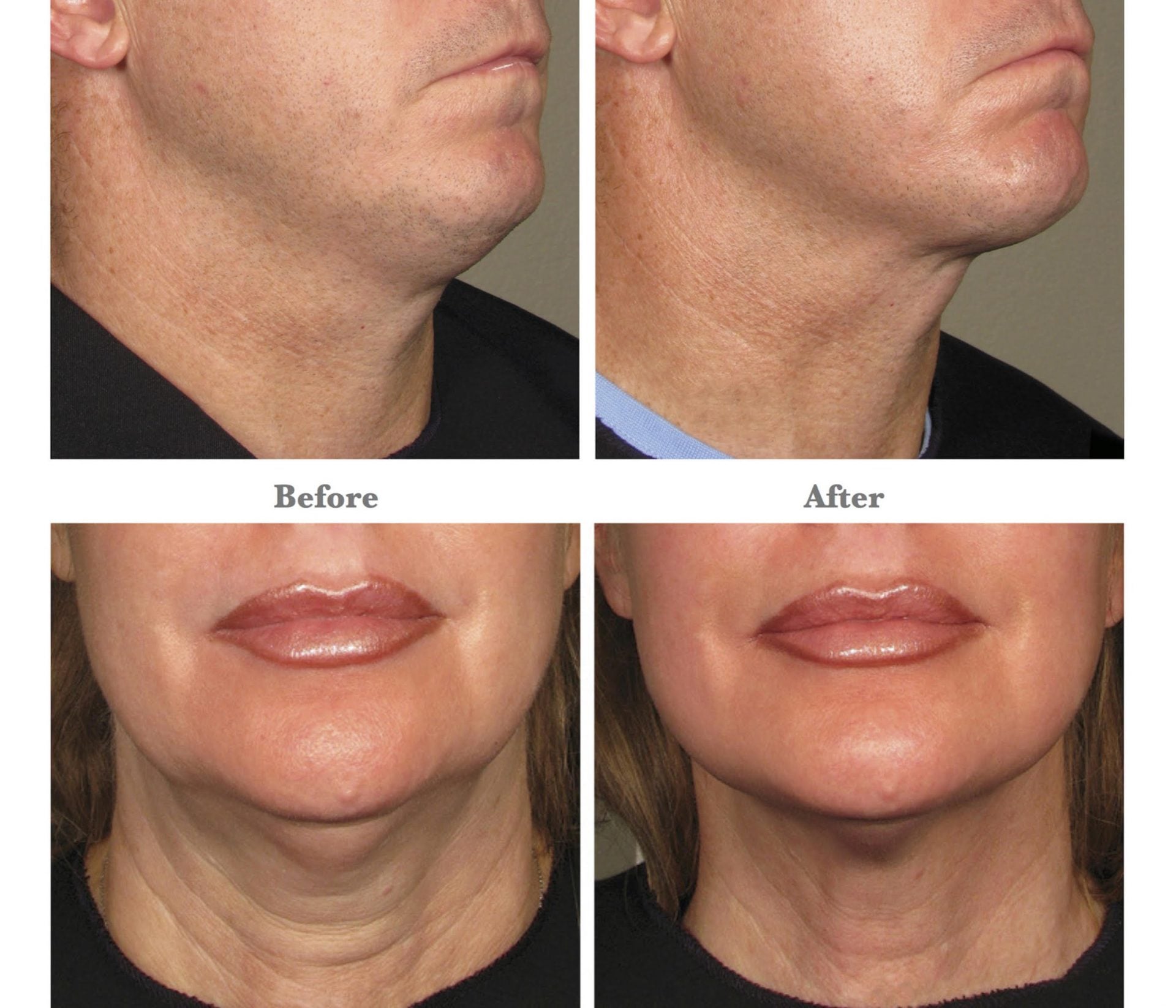 So what makes Ultherapy special among skin tightening treatments? Well, first of all, it's a totally non-surgical procedure. Ultherapy works by sending focused ultrasound energy below the surface of the skin to stimulate the body's creation of new collagen. Ultherapy is the only facial skin tightening treatment that can target this deep tissue below the skin's surface without having to cut the surface of the skin. Ultherapy gives similar results to a traditional facelift procedure, but without the surgery.
The collagen growth caused by Ultherapy's ultrasound waves is how this incredible new treatment can firm and lift the skin. Collagen is a naturally occurring substance in the body that helps skin stay firm, plump, and smooth. As our bodies change, either due to age or other circumstances, the collagen in the body deteriorates, leaving behind wrinkles or sagging skin.
Ultherapy treatments can help to reverse the appearance of wrinkles and loosening skin by causing the patient's body to grow more collagen, naturally. After an Ultherapy treatment, patients will see some of the treatment results within 1-2 weeks, but the full results of the treatment will be seen in six to nine months. That's because it takes time for the body to naturally produce more collagen, so the full results may take a while, but the result is a more natural look.
Where Can I Get Ultherapy?
As with other cosmetic treatments, it's important that you only get Ultherapy from a licensed and experienced physician, like Z Cosmetic's Dr. Zadeh.
Z Cosmetic is one of the leading Ultherapy providers in Los Angeles and the very first provider of Ultherapy in Sherman Oaks. Our resident physician, Dr. Zadeh, is a board-certified surgeon who is experienced at Ultherapy treatments. If you're thinking of trying Ultherapy, contact our office today for your free consultation with Dr. Zadeh to see if this skin tightening, lifting, and firming treatment is right for you.